Shaya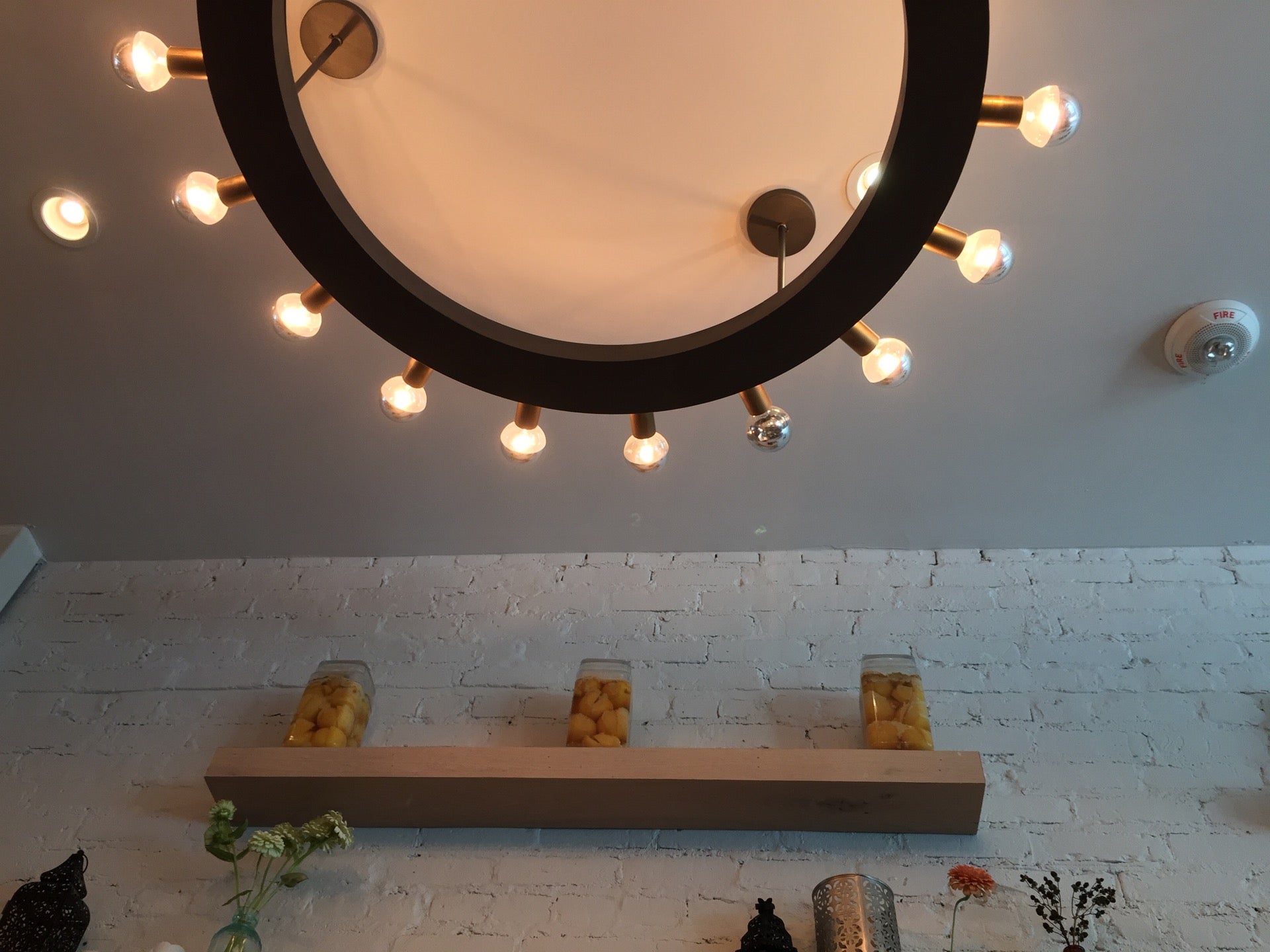 Map: Surroundings & Nearby
Around the Web
bar none in New Orleans, and executive chef Alon Shaya has steered this popular regional Italian

restaurant's wood-fired oven are bar none in New Orleans, and executive chef Alon Shaya has steered this

Shaya has steered this popular regional Italian restaurant to local stardom. + Read More Cusine: Italian

get people in — Groundhog Day, Earth Day . And Passover." Photo Alon Shaya with his haroseth at
Foursquare Tips
Excellent Middle Eastern food. A unique flair. Modern. Light. Sophisticated. Different. It's the Middle Eastern flavors you want and love but way interesting in terms of flavor & presentation.

Reservations required. The three or five- dip options plus a hummus are enough to make a meal for two. Vegetarian options galore.

Didn't have a bad dish. I don't even like baba ghanoush normally, but I loved it here!

Most options are gluten-free and tasty. Since I couldn't have the flatbread I got a selection of vegetables that I could use to dip with. The scallop hummus is worth trying!

Everything is awesome! The food & drinks are spot on!

amazing food. it's so simple, but it's done so well. hard to find something on the menu that isn't great. i could eat that avocado toast every day!

The best meal Ive had in Nola. The pita and curried cauliflower are the best pita and hummus Ive ever had. Chicken schnitzel fries incredible. Everything else awesome.

The hummus is incredible. Its a must!! And that presentation

Excellent through and through. Great for sharing and tasting a variety of dishes. Recommend the tartar.

Amazing hummus

All the food tastes delicious, but timing on brining it out was a problem. The Kibbeh Nayeh and beef were standouts.

Everything is amazing.

Bar is first come first serve, which is great because reservations are required and tough to get.

Amazing. Everything. Killer presentation, excellent service, incredibly food. Make reservation.

good place for brunch or dinner

Rising chef, beautiful place, delicious food. The soft cooked egg hummus with harrissa left me speechless. SUPERB! I'd also recommend the falafel sandwich and pretty much anything else.

Eat here once and you'll dream about their pita and hummus for the rest of your days.

Must order slow cooked lamb !

I had a good experience here but didn't walk away loving it.

You can get that creamy, still-warm hummus topped with curried cauliflower, lamb ragu, or a soft-cooked egg. And the lighter-than-air pita emerges still puffy from the wood-burning oven.