Italian Wines Versus California Wines – What Makes Them Different?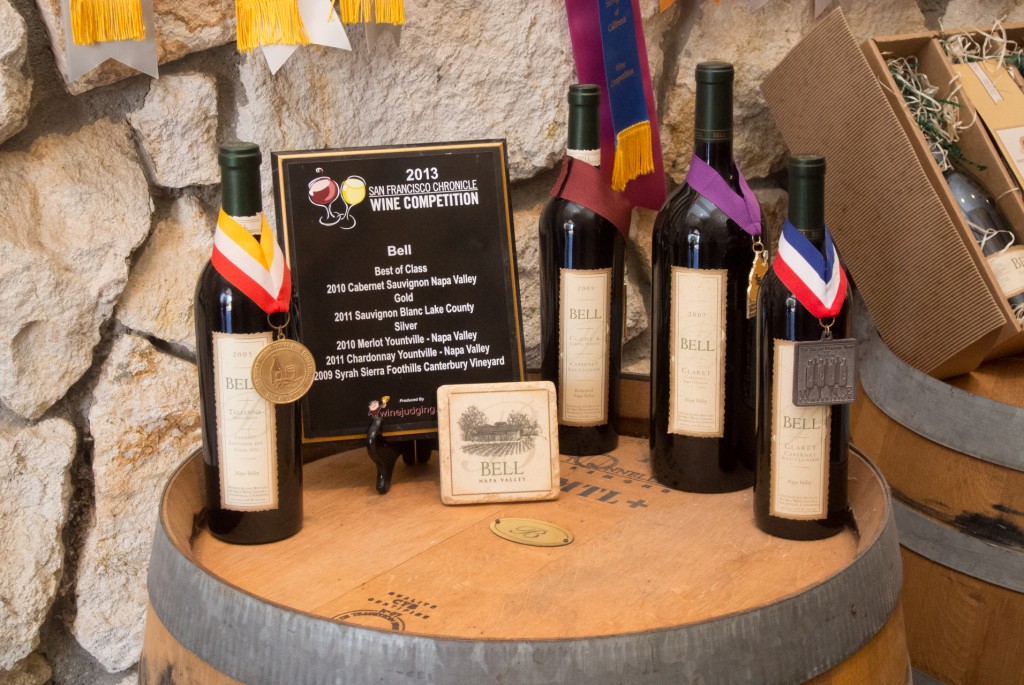 This subject comes up quite often during our Bike the Wine Roads tours through Italy. Usually as we are enjoying a glass of a little-known Italian varietal at a family winery, where they have been producing wine for generations. Why don't we we see these varietals back in the US? What makes California wines different than the wines we enjoy in Italy – is it the grapes? The production methods? The style of wines? The terroir?
I recently had an opportunity to spend a few days cycling and wine tasting in California's Napa Valley and surrounding wine counties – yes, this it what I do on vacation too. It had been years since I had been there, and revisiting the area after my years of immersion in the wines of Italy was quite interesting. With the help of my friends at Masciarelli Wine Company in Massachusetts, whose portfolio includes spectacular wines from both California and Italy, I was able to visit with a few unique California producers and learn firsthand about their wine production philosophy. I'll be capturing my observations in my next few posts. The quick answer – as one would imagine, there are definite differences in the history and current wine production 'culture' between the two areas; each has their strengths, as well as areas for improvement. Both, I think, have spheres in which they excel, and both can produce amazing wines. There is also plenty of opportunities for each to learn from the other.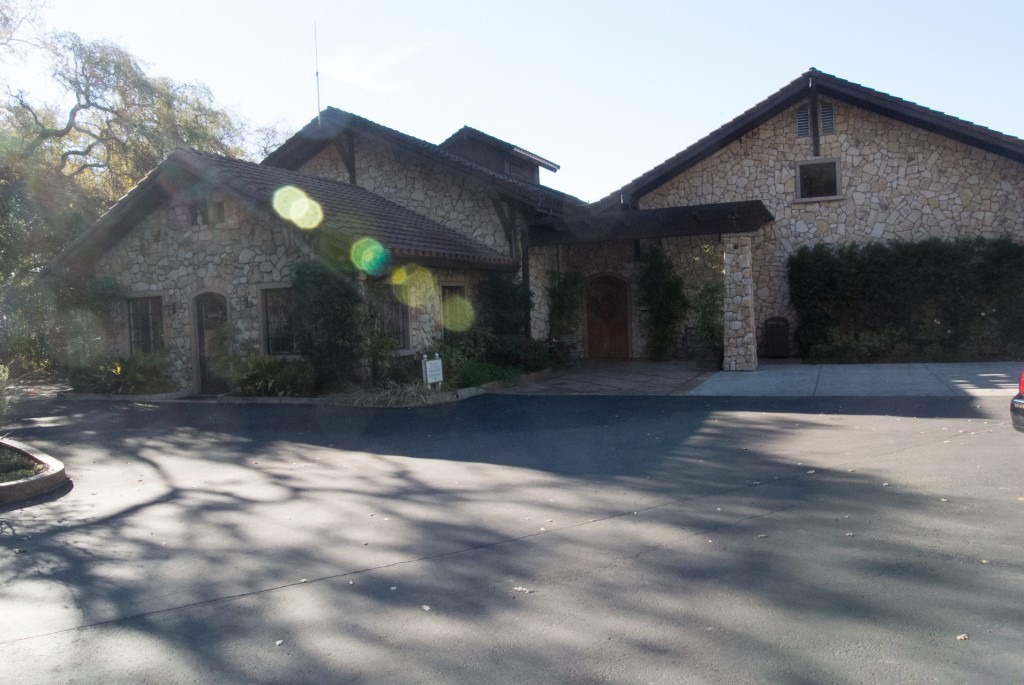 The first winery we visited in Napa was Bell Wine Cellars, located in the Napa Valley town of Yountville. California's wine industry began right here in 1838, when George Yount first planted grapes in this area. In Italy, many of the areas we visit have been producing wines for thousands of years, since the Romans first inhabited the area. So the California wine making tradition is considerably younger, and therefore much more homogeneous, than it's Italian counterpart. We certainly see a much greater diversity of style and varietals in Italy.
Anthony Bell is the founder of Bell Wine Cellars. Anthony is originally from the wine regions of South Africa, and arrived in Napa after stints working in Spain and France. He holds a viticulture degree from Stellenbosch University, and an enology degree from UC Davis. He then began a 15-year career at Beaulieu Vineyards, who specialize in Cabernet Sauvignon based wines.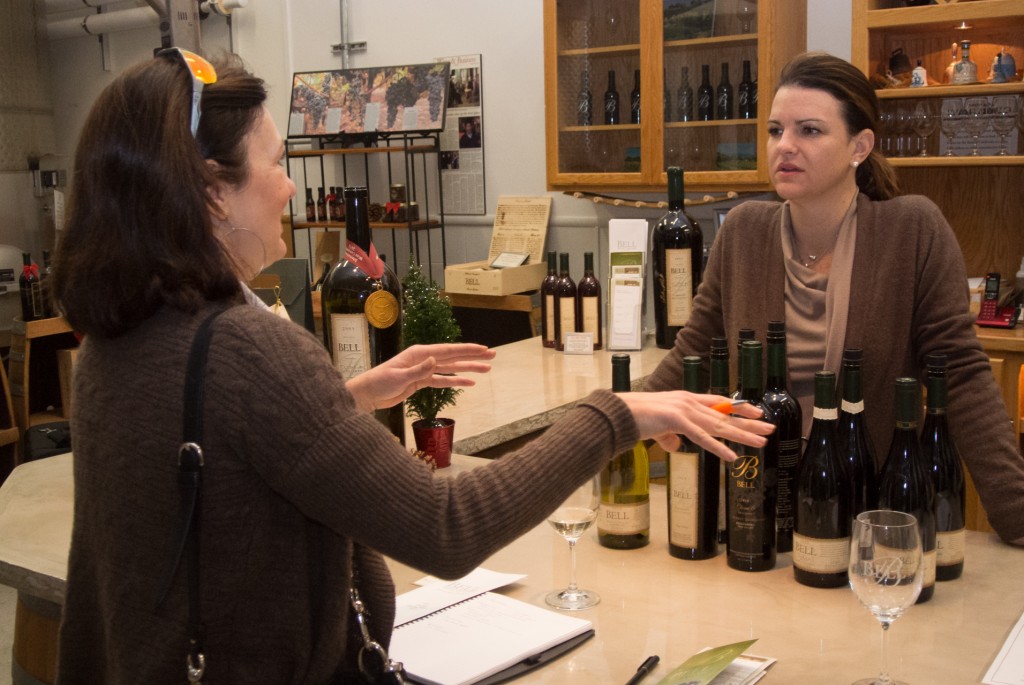 Our host at Bell, Maggie Bernat, warmly greeted us, and led us to a tasting area. Bell has several small tasting areas scattered amongst their aging barrels, where visitors can enjoy their wines with a nice snack of local cheeses. She began our tasting tour with a statement of what makes Bell Wines unique amongst the local producers – it is Anthony's appreciation of 'terroir', gained from his experiences in Europe.
Terroir is defined as "the complete natural environment in which a particular wine is produced, including factors such as the soil, topography, and climate." This sense of 'place' is critical to Italian and French wine makers, many of whom have been growing grapes in these same fields for hundreds of years. When visiting a wine maker in Italy, they can tell you precisely why they are growing this particular varietal in this specific plot of land, and what is unique about the microclimate here, versus the next plot of grapes grown on the slope around the corner. Maggie shared that most California producers do not share Bell's appreciation of the terroir, and instead rely on advanced production techniques to develop and design the wine. But Bell differs, stating "Wine is grown in the vineyard. We are merely stewards of nature while the wine is in our cellar." A sentiment you will find commonplace in the Italian wine industry.
Quoting from the Bell Winery collateral, "In 1980, Anthony planted 14 different clonal selections on BV's vineyard #4 and then made individual wines from each clone. On of the clones he planted ... known as Clone 6, displayed unusually tiny grape berries in clusters so loose, they could have been mistaken as the remnants of feasting birds – not very impressive. But the wine made from those straggly clusters was so remarkable that it beat out all the other thirteen selections in repeated blind tastings...the first vintage of Bell Clone 6 was the first single-vineyard and single-clone Cabernet made in Napa Valley."
Today, Bell produces wines that demonstrate the results of Anthony's thirty years of painstaking research and study of the clones and terroir of the Napa Valley and surrounding region. Anthony's methodical attention to detail is an interesting contrast to many of the family run wineries we visit in Italy. While Italy is also home to several universities with esteemed wine schools – we visit the College in Conegliano for a tasting on our Prosecco tour – and many larger wineries have highly trained enologists on staff or consulting, many smaller family producers must rely upon thousands of years of trial and error which have taught them, over time, the same appreciation of terroir.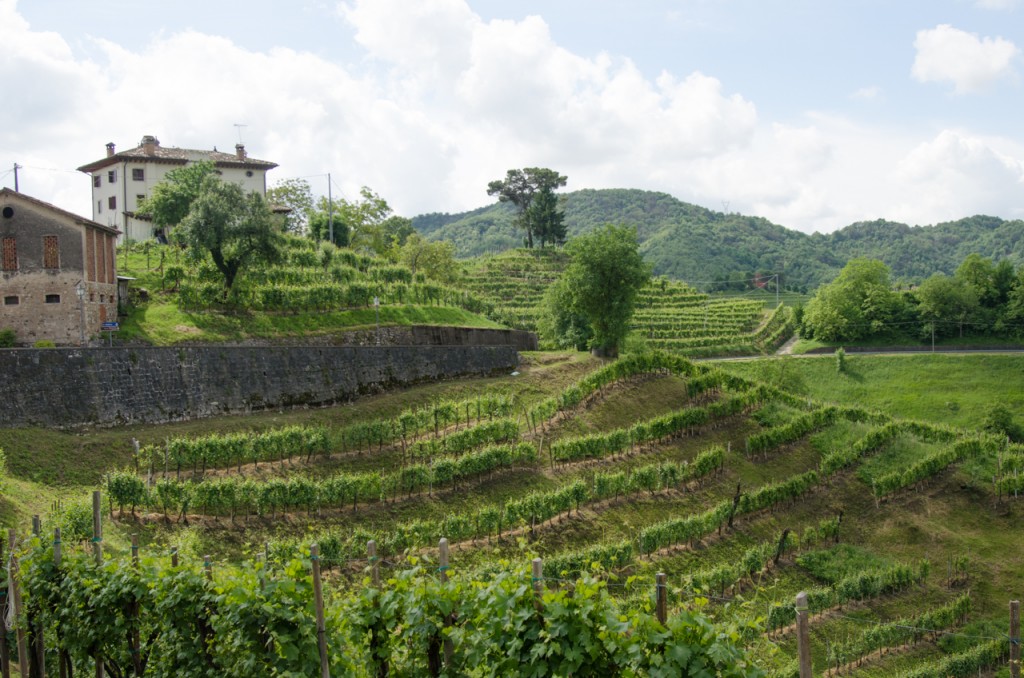 In Italy, I see much more acceptance of what the land and nature provides you – air currents and large temperature differentials on slopeside vineyards keep the grapes warm and dry. Most vineyard are not irrigated. Grapes are still grown on very steep terraced vineyards where they started thousands of years ago, when the flat valley floor was malaria-infested swampland and not conducive to agriculture. As demand for Italian wines increases, producers move their operations to the flatter valley floors, where yield is greater, cultivation is easier, but the end product is not considered as high quality. These original hilltop wine areas are given the "Classico" definition (as in Chianti Classico), to differentiate the wines produced in the 'original' vineyards.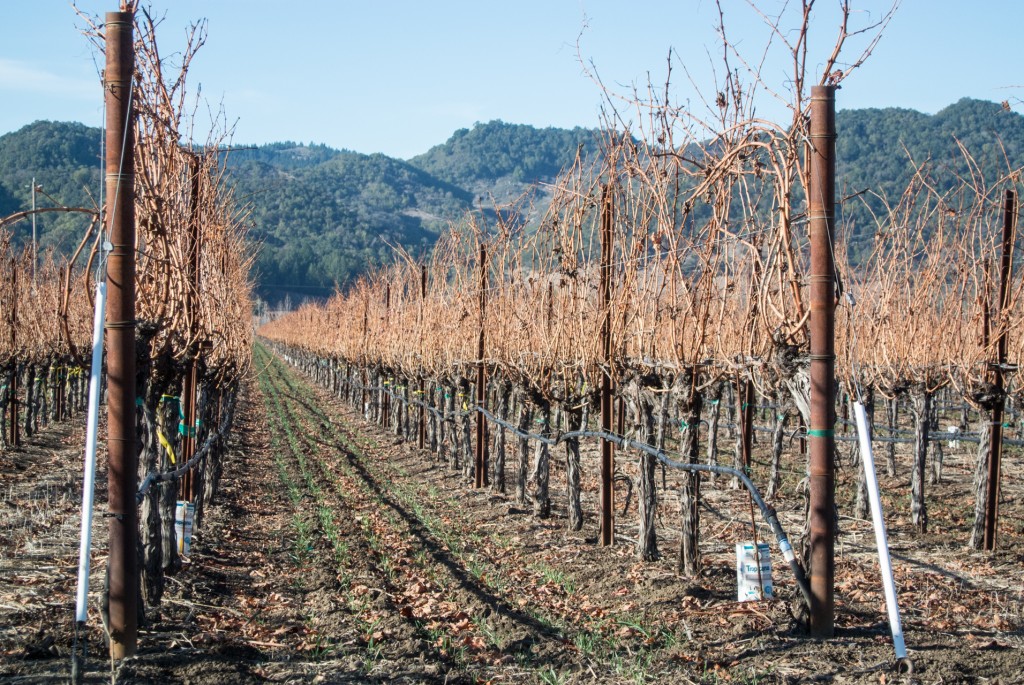 In California, most of the cultivation of grapes is done on the flatter valley fields, an easier location to work. Every vineyard trellis system I saw includes irrigation. Large fans are used to circulate warm air during the spring, to keep young grape shoots from freezing. As appreciation for the terroir increases, you see cultivation moving up hill. California excels at technology, with pioneers like Bell proving the value of disciplined research. Italy has history behind it, with thousands of years of hand-on experience, learning by doing.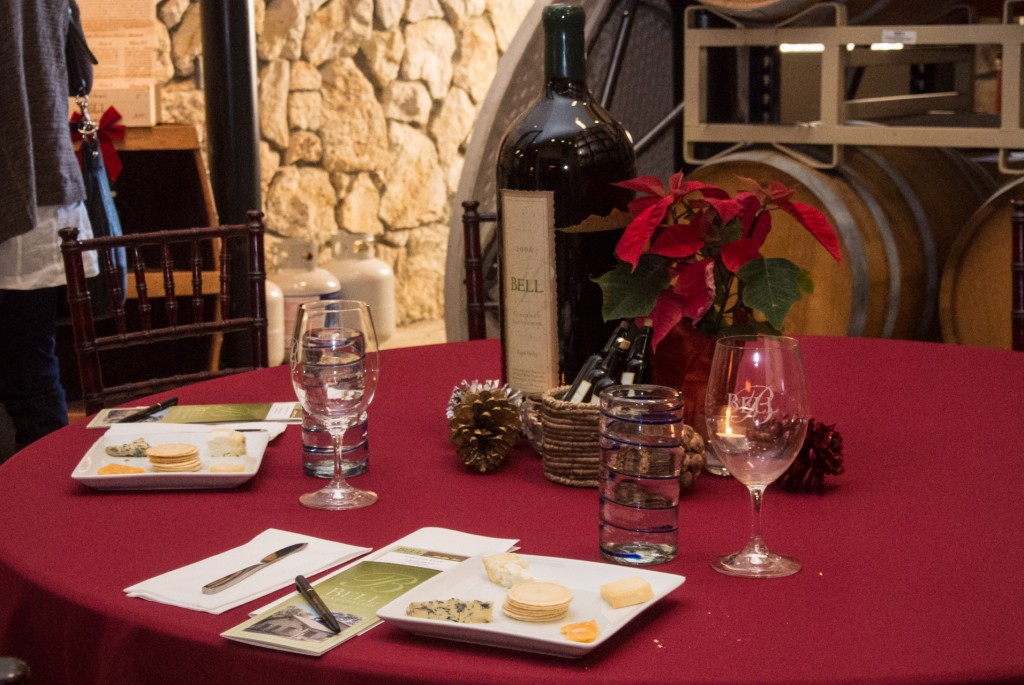 Here are my tasting notes from Bell.
2012 Chardonnay, Yountville, Napa Valley
Produced from Chardonnay grapes grown right here on the estate. Once again, Anthony's European influence is apparent – this is definitely a more European style chardonnay, with very restrained use of oak; only 25% is aged in French oak. The result is more tropical and fruity white, rather than the typical buttery, oaky California chardonnay. A better food wine. Crisp and fresh, with flavors of green apple and just a hint of vanilla, an elegant wine with a long finish.
2010 Cabernet Sauvignon, Napa Valley
A classic Bordeaux-style wine, with great complexity. 80% Cabernet, 13% Merlot, with Cabernet Franc and Malbec. The San Francisco Chronicle voted it the Best Cabernet in California. Dark ruby in color, with scents of dark berries and dried fruit. An earthy palate, with chocolate, coffee, and spice. Full bodies, with a nice amount of tannins. A perfect pairing with a grilled steak. Will only improve with age!
2010 Cabernet Sauvignon Clone 6
The Bell Wine Cellars premium wine, featuring the aforementioned Clone 6 Cabernet Sauvignon, grown in nearby Rutherford. Overflowing with character, with a myriad of flavors – complex, but still well-balanced. Dark fruits, earth and mushrooms, oak, spice, complemented by tannins and acidity. Full bodied, persistent finish. A wine worth cellaring, to be enjoyed in its fullest in a few years.
2009 Syrah, Sierra Foothills
Anthony also excels in the Syrah varietal. This mountain grown Syrah is wonderful; smoky, full of dark fruit, currants, chocolate and leather. A bit softer in tannins that the Cabernet, but still a wonderfully balanced wine, complex, with a lengthy finish. A great wine to enjoy with a flavorful meat based pasta dish, or braise.
2010 Petite Syrah, Massa Ranch, Yountville
Once thought to be a small-berried Syrah, DNA analysis has shown that this is in fact it's own unique varietal. The small size of the berries means a high ratio of skin to juice contact, making it highly tannic and sometimes difficult to manage. A robust wine, full of floral and berry aromas with a hint of smoke, and a strong tannin finish. It's spicy, smoky nature pairs well with smoked or grilled foods, especially pork. Bell recommends this wine be enjoyed young, when at its freshest.