Bread Street Kitchen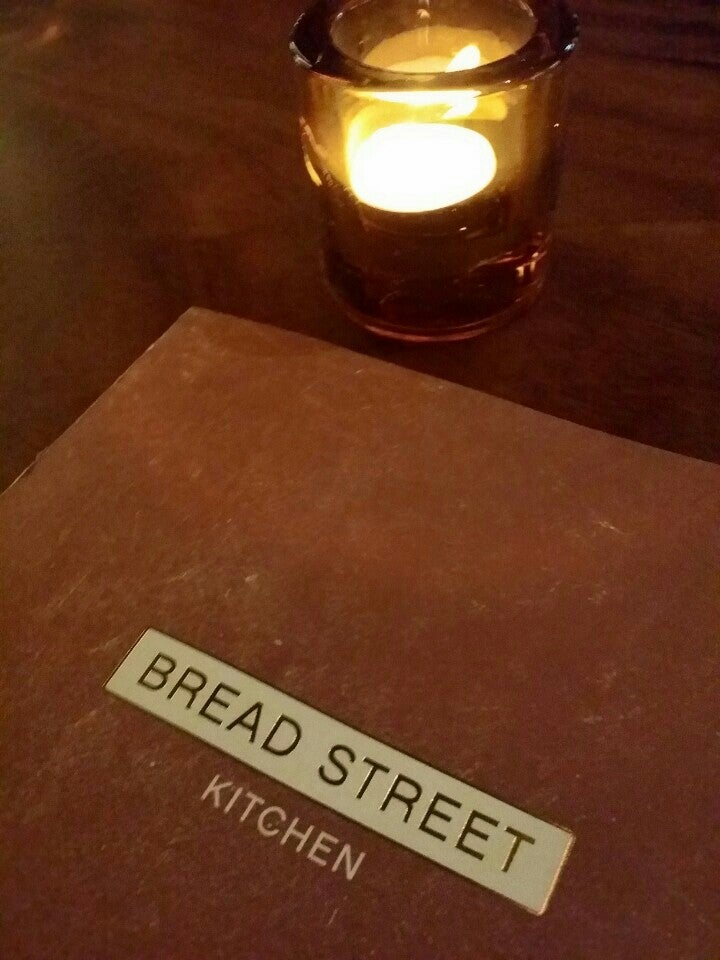 Foursquare Tips
, , . , . , .

Very average food and service for the price.

Nice dining experience without the fancy attitude. Try the black cod and the lamb chops. Even without reservation show up and try get a seat on one of the high tables, arguably best place to sit.

When they ask what type of water you'd like, say "tap water" if all you want is just plain Jane FOC juice. Otherwise your "still" water will arrive, with a $9 price tag no less.

It is a nice place, the fish and chips are awesome! Need too make reservations almost 2 months in advance

Great place in all respects!Nice view!polite staff!Good interior! I absolutely love the Sea Trout-38$ &PineappleCarpaccio-15$.But in the StWatermelon (18$) a lot vinegar in my taste!Average bill-100$

The bar seats are so uncomfortable.

I guess everything

I don feel the Ohm here. Food tastes on par

Always a good spot for wifi-enabled writing, with weekends spent with coffee to a spot of cocktail hour - ask the barkeep for his local mix & the ever-reliable plate of classic pub onion rings.

Food and cocktails are great. Free cookies.

Ox cheek and bloody mary

Good wine list, nice ambience, pan fried duck breast

Really good food for reasonable price.

Delicioso

, , . , .

Great place to have dinner. I chose an Irish Angus 330g. Great taste at rare cooking. The tuna tartare was fantastic. The staff very friendly. If I come back I will visit it again for sure

The gammon steak is fantastic. Mame a reservation for weekend brunch though. Queue can be long.

Service and environment is cheerful and friendly. Tried the beef wellington and wasn't fantastic. Fish&chip, salmon tartare and scallop is simply delishz!! Come over for some Halloween specials too.

The breakfast buffet is awesome!! The best is the handmade yoghurt and the chocolate muffin.