Pat's King of Steaks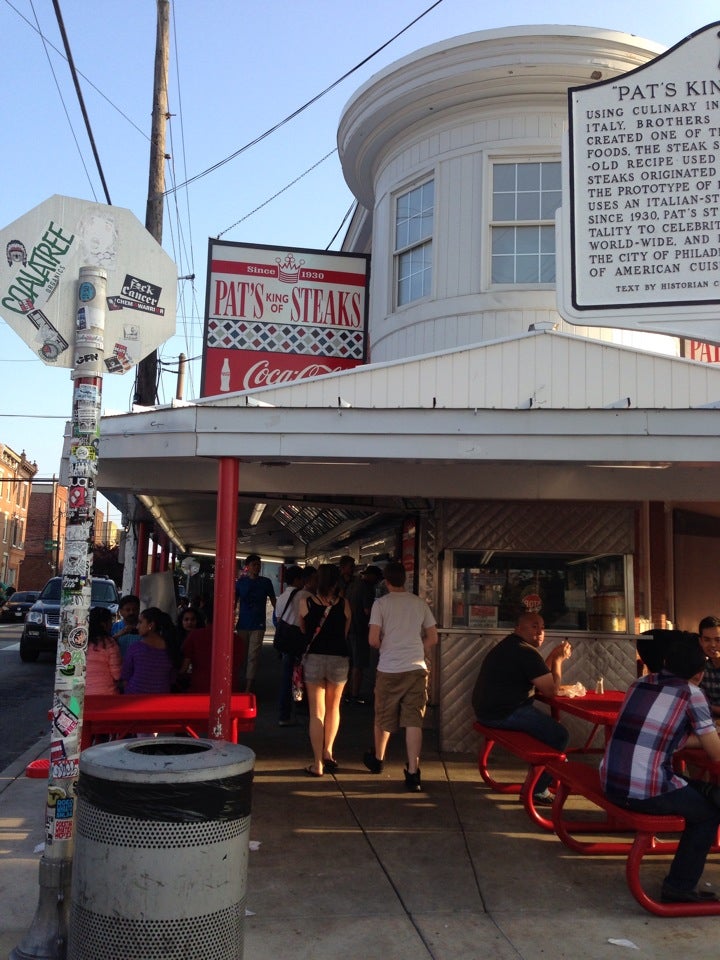 Foursquare Tips
"Screw Geno's! These are the best cheesesteaks in Philly, bar none." - Conan O'Brien
Cheesesteak ordering etiquette: for a steak w/ Cheez Whiz & onions, order Whiz Wit. If u prefer provolone & no onions, order Provolone Witout. Wanna go to the back of the line? Ask for fontina.
don't go to Geno's!!!!
better than Geno's and they are not neo-nazis!
Have your money and order ready before you get to the window, or else you piss off the employees and the people behind you.
Try the Philly Cheese Steak
Whiz wit. That's all you need to say.
People can't decide which place has the best Philly cheesesteaksPat's or Geno's. It's best to try both.
One of the two legendary Philly cheesesteak places in town. You can't visit Geno's without hitting Pat's.
it's better than geno's. i'd go here instead.wiz witout
Even the cheese fries are better than Genos!
Honestly, Roccos cheesesteaks at Home Depot here in Queens New York are better than these. When youre in Philly, you go to Jims. Its just a tourist destination with dissappointing food. Sadness.
A bit better than Gino's in my opinion. These have more meat and it is chopped more.
Over rated. Geno's is better.
Cheesesteak wit, no need to say more!
Settling a longtime local score, Tony Luke's faced Pat's King of Steaks in an epic Food Wars cheesesteak competition. In the end, the King retained its crown.
DON'T GO TO GENO'S
Pats King of Steaks claims that its founder, Pat Olivieri, invented the steak sandwich in 1930. Have your order ready as you approach the counter, & know whether you want your steak "Wit" or "Witout"
Whiz Wit-out. Then piss on the street.