Gilmart
5050 S Archer Ave
Chicago IL 60632
(773) 585-5514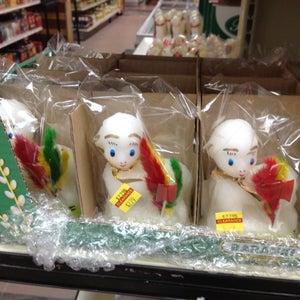 The Daily Meal Editors and Community Say
Add Your Review
Diane M.
Unfortunately, this grocer/deli/neighborhood Euro-hang-out closed last yr; maybe due to the local change in ethnic demographics. No need to have run away ...we really wanted you to stay!
Rob S.
Closed and for sale - 630-592-2054
Explore Chicago
A favorite grocery store serving the local Polish community, Gilmart has homemade sausages, pierogis, and a large assortment of baked goods as well as providing countless Polish imported groceries.
Paul N.
Eat at their smorgasborg! If you've never had Polish food, you might want to try it here... mmmm pierogi
Venue data powered by
foursquare