Community Beer Company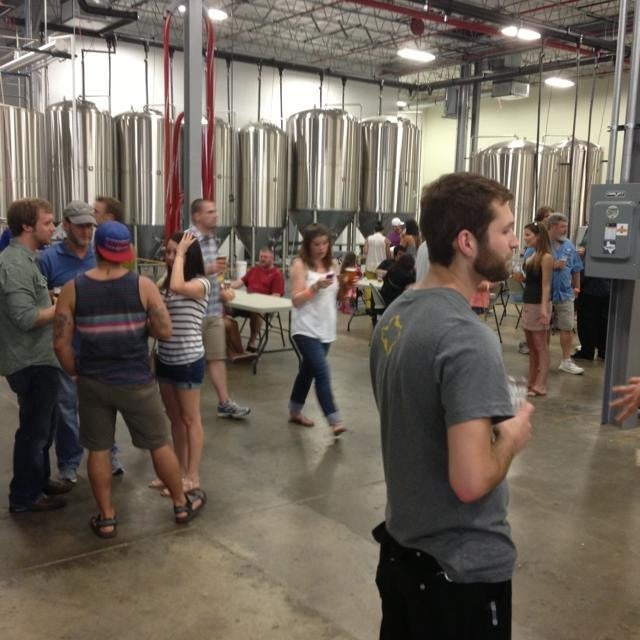 Map: Surroundings & Nearby
Foursquare Tips
Was true community around a glass. Or two. Or three. Good times and great beer

Jaime is an awesome brewer, the Vienna is out of this world.

Fun local art scene on Saturdays.

Great atmosphere, perfect place to meet friend have a beer and a bite from the food tricks!

Don't leave your drink on the floor. Too many four legged friends on leashes to chance it.

Great community space with artists and live music.

It was great and the food truck was good too!

no souvenir glasses and half pours on the high abv beers, BUT it's dog friendly

Get the Public Ale!

I went to Community Beer for an event. It is definitely a nice space for a large amount of people. There were about 6 options for beer. Nice spot and I'll definitely go back.

Best Dallas IPA! Not close.

Why go here and pay 15 bucks for a plastic cup and 3 beers? Also non drinkers have to pay $10 dollars for nothing. Ridiculous.

Get there early for the tour. Such a "Community" event, little seating can be had. Good beer for sure.

Talk to at less five people on your visit, and the world gets smaller.

nine beers have taken over taps at well over 100 local restaurants and bars in North Texas

Love love love Community Beer Company! Amazing beer and friendly knowledgeable staff make every visit special

Monthly yoga!

Their Legion stout is really good and you get your tokens worth on the ABV

Pre buy your ticket for a few bucks off

The taproom is a ton of fun with plenty of space and a great place to watch the big games.