Clark Street Ale House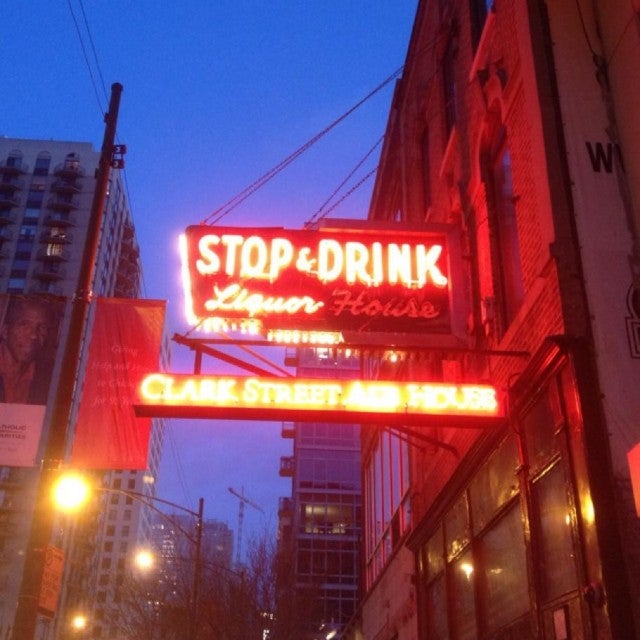 Map: Surroundings & Nearby
Foursquare Tips
If you're looking for a Bud Light just leave

Cameron behind the bar is like some sort of booze prophet - tip him well and your year will be soaked in hooch.

Make sure to talk to your bartenders here, they are amazingly friendly and know a ton about beer. Ask them to pick something for you. Prepare to be educated.

Just do what the sign says...

Great neighborhood bar with an expansive draft beer selection.

Yes. You can bring your Dog.

Come during the early afternoon. Bring Rover (yes, hes allowed here). Buy a stogie. Fill a rocks glass. Sit outside. This is what it means to be a man, not to mention mans best friend.

Dogs are welcome in the bar and outside in the beer garden. There are many ales to choose from and free pretzel sticks at the bar.

Try Three Floyd's Gumball Head on Draft. Delicious!

SIT outside on the back patio. DRINK local craft brew.

There's a dog named Waffles!

Great draft selection! They are even one of the few places that carry Goose Island Green Line. It is an amazing beer! Definite must try!

You can even bring your dog!

Whether you want to take in the summer air with a microbrew on the patio or cozy up to a glass of whiskey at the long wooden bar, your pup will have a comfortable spot by your side.

Great patio in the back and free popcorn. Hidden gem close to downtown

Fun spot, great staff.

Great chill after work happy hour place

Great late night spot to grab a beer. Could have stayed for hours.

The back patio feels like someone's urban backyard

Nice garden to enjoy a beer outside. Lots of good beer on tap.