9 Gluten-Free Beers to Try
No wheat? No sweat
February 20, 2012
Today on The Daily Meal
City Guides
Choose a City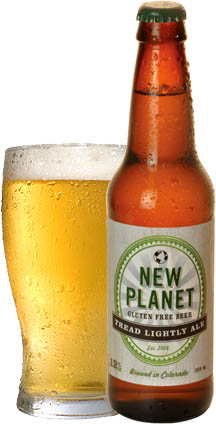 New Planet: New Planet offers a number of gluten-free beers, including 3R Raspberry Ale, Tread Lightly Ale, and Off Grid Pale Ale. In addition to striving to make great tasting gluten-free ales, New Planet tries to leave as little a footprint as possible and donates a portion of their proceeds to environmental efforts (all 5 percent ABV).
O'Brien Beer: Based out of Australia, O'Brien Brewery offers a variety of gluten-free beers, including a Pale Ale, Premium Lager, and Brown Ale (all of which come in at 4.5 percent ABV) and Natural Light (coming in at only 2.7 percent ABV). Taste-testers have reviewed these as good as or better than some traditional beers.
Estrella Damm Daura: 2011 was a good year for Estrella Damm Daura: it took home a Gold Medal at the World Beer Championships, a Gold Medal at the International Beer Challenge, and World's Best Gluten-free Lager Award at the World Beer Awards. Sounds like this is one serious contender for a place in your gluten-free fridge (5.4 percent ABV).
Hambleton Ales: Brewed since 2005, this beer has the distinction of being the first British gluten-free beer. Reviewers of this beer like that the aftertaste isn't as sweet as many other gluten-free beers. There's a lager and an ale to meet different your taste needs (Toleration 4.8 percent ABV).
St. Peter's Sorghum: This light amber beer has a pleasing aroma and nice (read: clean) finish. While not very hoppy (it's no IPA), the taste of the American Amarillo hops does come through, making this a favorite among gluten-free beer lovers (4.2 percent ABV).
— Helene Golombek, The Drink Nation
More From The Drink Nation:
IPA Face-Off: Five of the Best in the Mid-Atlantic
Was Victory Beer the Inspiration for the Logo of NBC's 'The Voice'?
Beer Review: Dogfish Head Tweason'ale
Comments

1
Like this story?
Get updates by email, facebook and twitter.
The Daily Meal Video Network
Prohibition Era Cocktails with Dale DeGroff