Zucchini Arrosto in Padella – Pan Roasted Zucchini
September 12, 2016
Zucchini Arrosto in Padella – Pan Roasted Zucchini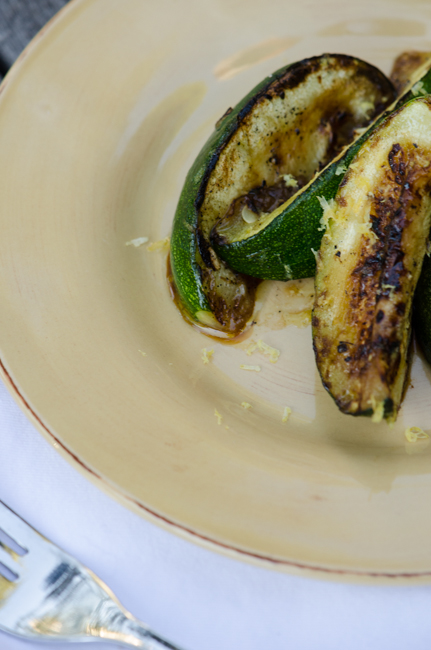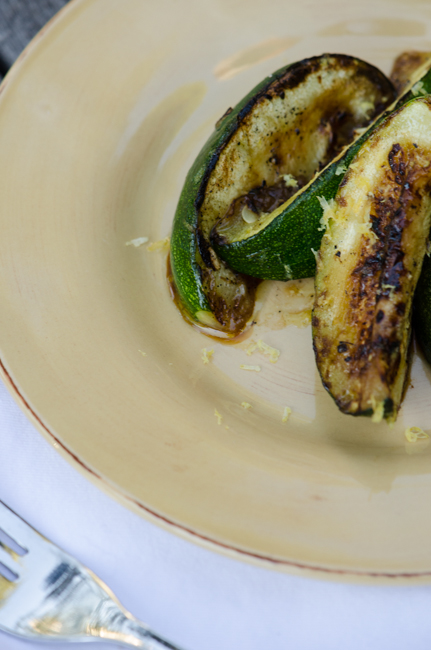 We ran our Bike the Wine Roads of Trentino-Alto Adige tour for three private groups this past July. Besides cycling through some of the loveliest vineyards in Italy, and daily tastings of this regions amazing wines, a highlight of the tour is cooking with a wonderful Sudtirol native chef, Michael Seehauser.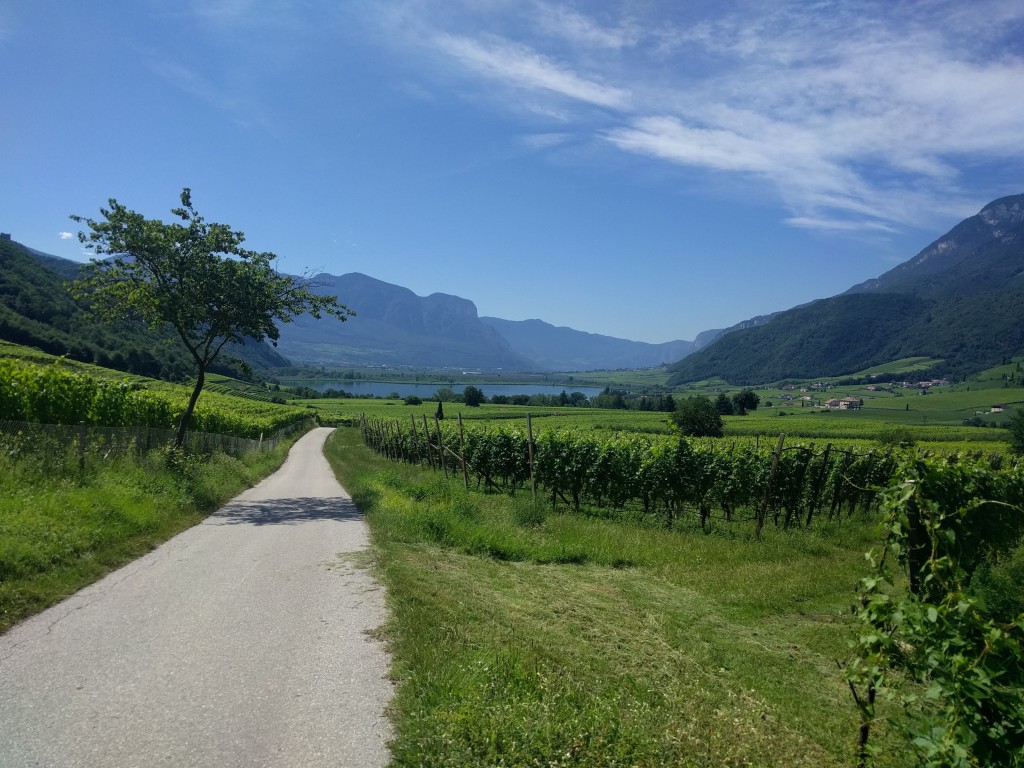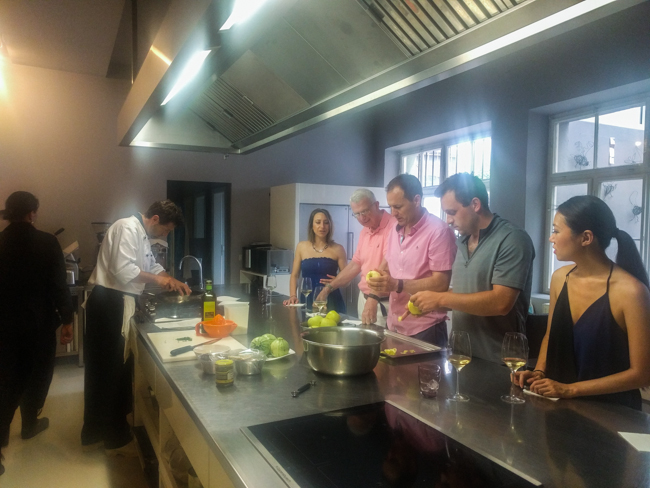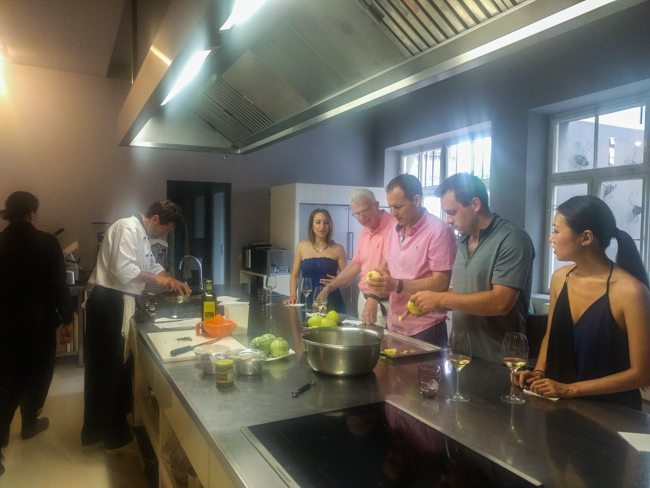 We joined Michael to learn to cook some of Sudtirol's favorite local dishes, and a few Italian classics – this season's menu included Gnocchi di Patate alle "Checca", potato gnocchi with a fresh tomato sauce, Vitello Tonnato,  Canederli Pusteresi su Insalata di Capucci e Rucola, and Apple Strudel. I'll be writing articles on all of these over the winter back in my home kitchen.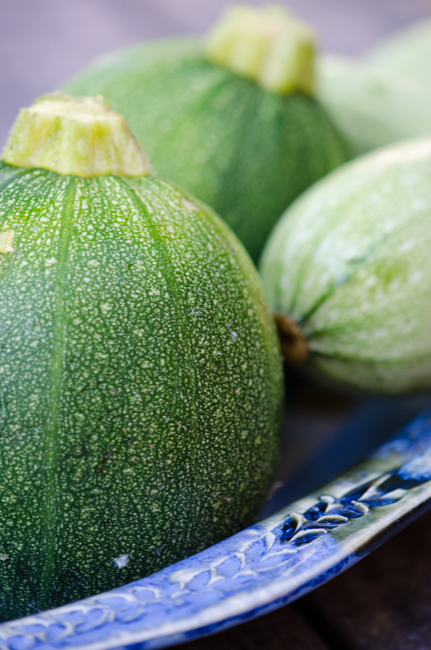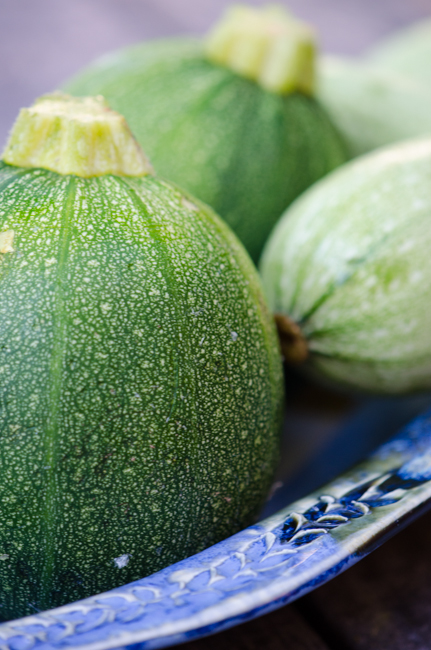 One class made a last minute request for additional vegetables, so I picked up some round zucchini at a local market on our way to the class. Aside from their shape, these round squash are very similar to standard zucchini. I asked Michael to include them in the class, and he quickly showed us this simple, delicious one-pan side dish.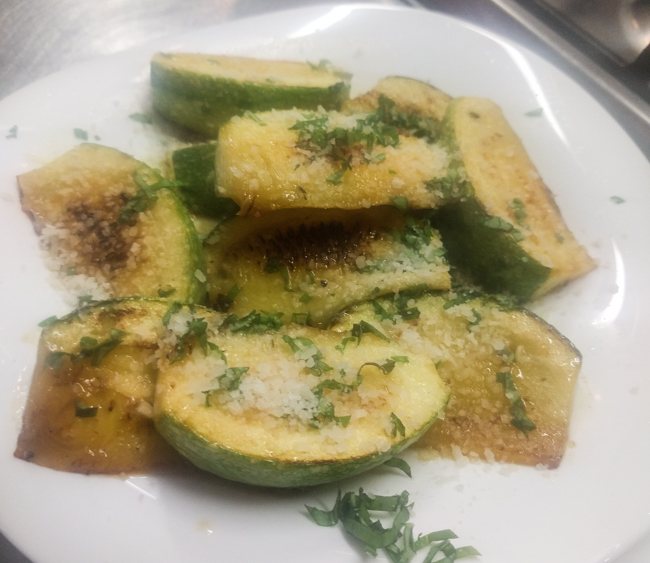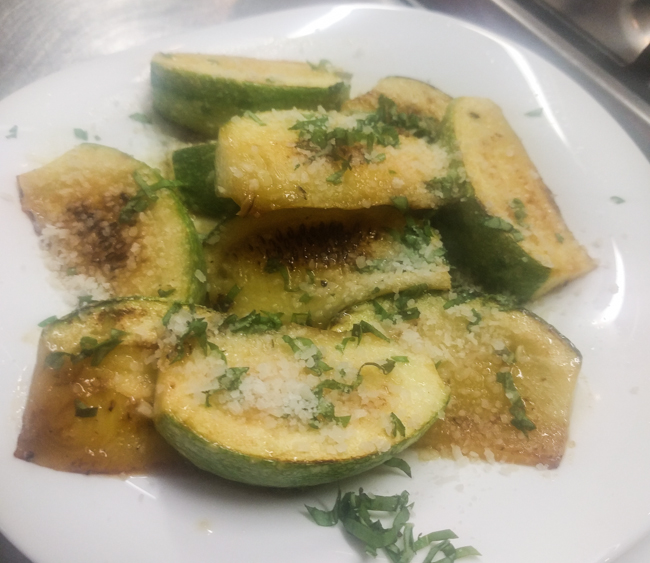 Zucchini Arrosto in Padella con Limone – Pan Roasted Zucchini with Lemon
Serves 8
4 – 8 zucchini – depending on size
Extra virgin olive oil
1 lemon, zest and juice
Kosher salt and freshly ground pepper
Grana cheese
Fresh Basil
Cut zucchini into large 2 inch pieces. The round zucchini can be cut into 8 wedges; small oblong zucchini into quarters by cuttin them once lengthwise, then cutting each half in half crosswise. You want pieces that are easy enough to turn with tongs, not something long and floppy.
Heat large saute pan over medium heat – no oil! When hot, add the zucchini pieces, leaving space between so the do not touch. Cook until the are brown on one side, turn, and cook until browned on all sides and tender.
Turn off heat, season with olive oil, lemon zest and juice, salt and pepper. Garnish with grated grana cheese and chopped fresh basil. Serve.