Try a Little Tenderness This Holiday Season With These Vegan Ham Products
November 3, 2016
Try a Little Tenderness This Holiday Season With These Vegan Ham Products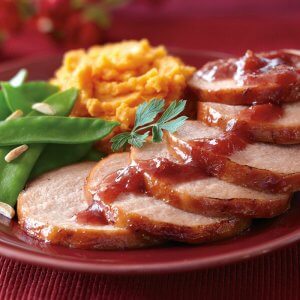 The holidays are arguably the best time of year—with gifts, friends and family, parties, and oh-so-much food! But it can be a bummer when you have to stare at the dead, burned flesh of an intelligent and loving animal. Here are some delicious vegan ham brands to keep pigs off your table during the holidays (and beyond).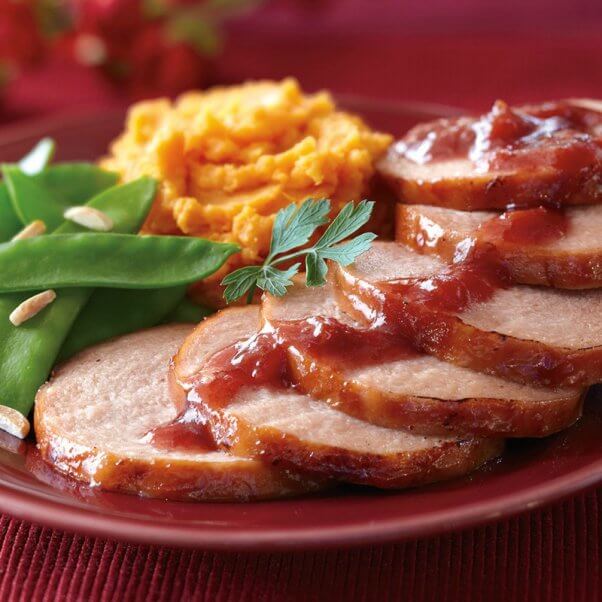 © Vegetarian Plus
Vegan Ham Deli Slices
There are more plant-based meat options than ever before, and they're available everywhere, from your local grocery store to big-box stores, including Target and Walmart.
Here are some of our favorite vegan ham products:
Taking the classic ham & cheese sandwich to a whole new level courtesy of @lighterculture. #EatMeatNotAnimals #instafood #ham #lunch
A photo posted by Lightlife (@lightlifefoods) on Mar 2, 2016 at 9:20am PST
Holiday Ham Roasts
Looking for a compassionate holiday roast? You've got to see this list of vegan holiday roasts that are available at most grocery stores. Here are a few festive products:
Sliced pineapple glazed ham. Delicious. #vegan #whatveganseat #wheatmeat #veganprotein #stumptownvegans #vegansofig #plantbasedprotein #plantbased #veganham #portlandvegans
A photo posted by Flora Not Fauna PDX (@floranotfaunapdx) on Aug 3, 2016 at 6:12pm PDT
Support Local
If you're lucky, your town has a natural-food store or another vegan-friendly restaurant. Ask the store's employees about what vegan options they offer. For example, Los Angeles–area restaurant Vinh Loi Tofu—famous for its homemade tofu and plant-based meats—offers a 1-pound "ham" for just $12.
Vegan butcher shops are also becoming a thing. Check out these deli slices from The Herbivorous Butcher:
A photo posted by Herbivorous Butcher (@theherbivorousb) on Sep 8, 2016 at 11:59am PDT
Nationwide vegan restaurant chain The Loving Hut also sells vegan ham, and if there's no location near you, you still have the option of ordering online.
Check out our list of incredible, vegan ham recipes, too!
The post Try a Little Tenderness This Holiday Season With These Vegan Ham Products appeared first on PETA.