Tallgrass Taphouse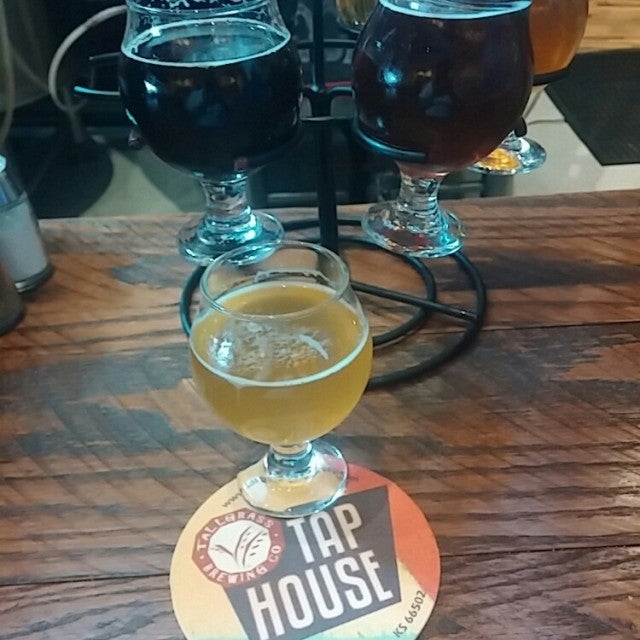 Foursquare Tips
Food is pretty good. Service needs a LOT of work.

Great beer, great food. Awesome rooftop dining as well. Pretty much the best place to hang out in Manhattan.

Good beer and good food

Came in with higher hopes, but the food was mediocre, the beers were decent, but the servers were incompetent. Was hoping for a nice Kansas craft beer experience; didn't get it.

All the Tallgrass Brewery beer you'll ever need. Don't forget to check out the rooftop bar while you're there.

The beer is great, but the food is still a work in progress. Our edamame was overcooked, and the sausages in the bangers and mash were burnt and dry. Table waits are long so plan ahead.

Features brewpub only beers. The poutine is enough for two people.

Beers are way too dependent on extreme happiness. Prefer Freestate when it comes to Kansas beer

Trendy tasting room for Tallgrass. But compared to other microbreweries their samples/flights are way over priced for the quality.

Do not try mojitos!

Fun bar peeps!!

Buffalo sweat beer

Only for those who want to pay high prices for a LIGHT meal.

The beer. The people. Food is great but could have more selections. Atmosphere is great especially in the Firkin room.

Food and beer were pretty good. Service on the rooftop is really slow though

Beer! Try the tomahawk!

Great variety of beers and excellent food.

Love this place. Great selection of beers. Great food and comfortable atmosphere

This place is a must stop while in Manhattan. Have a drink on the roof!