Tacoma Farmers Market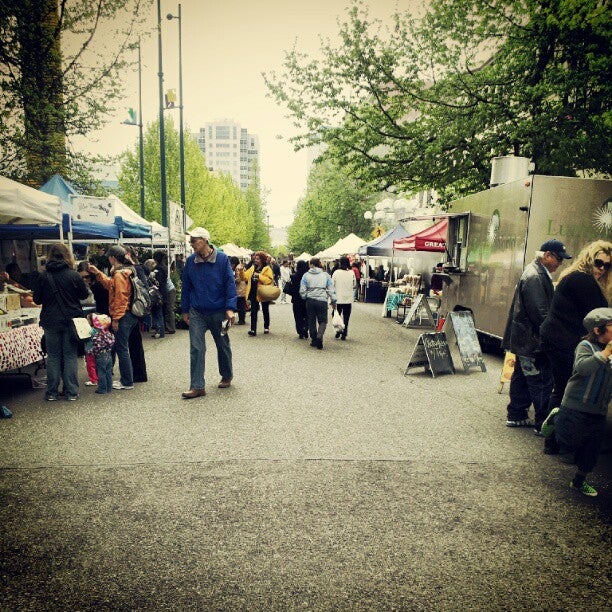 Map: Surroundings & Nearby
Foursquare Tips
Stop by the YMCA friends and servants booth for some great selection of porting plants, vegetable starts and hanging baskets.

The Teriyaki steak sandwich is delicious. The meat is really tender. I like mine with horseradish.

Some great deals, if you see the little cart with doughnuts, they are delicious! And shaved ice is an awesome price.

The chicken curry from Gateway to India is delicious and worth every penny.

Get some Valhalla coffee.

Carrot Cake from The Last Bite. $4.00 for a piece of heaven..ahhhhh

The donuts are delicious and the bouquets are only $5!

No cash? Just stop by the main booth, swipe your card and get wooden tokens to pay with at any vendor.

Be sure to get some smoked salmon.