Studio Cafe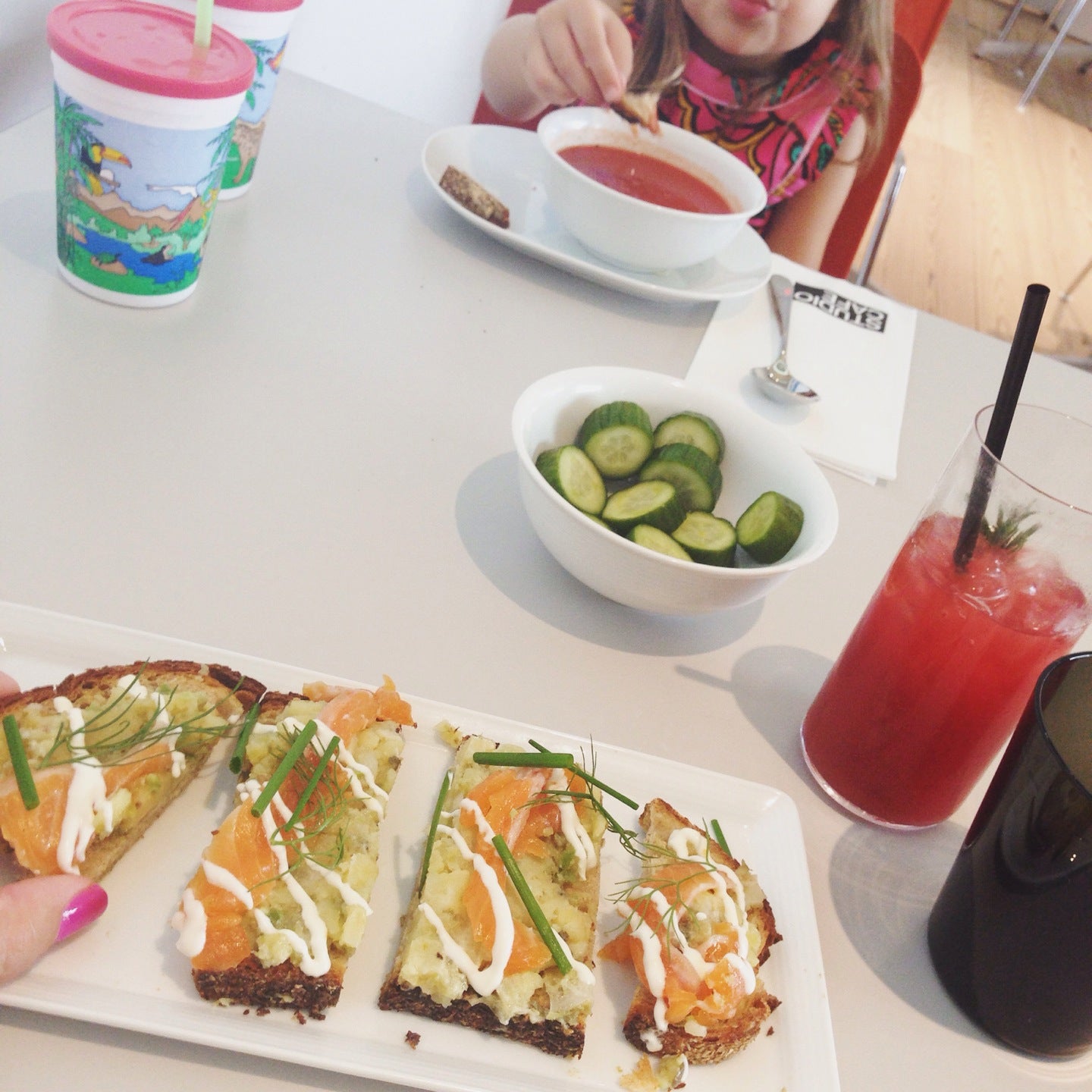 Map: Surroundings & Nearby
Foursquare Tips
What's not to love in Museums Cafe's

Dark chocolate dairy free ice cream

Bar tender Justin made my day. Super good personality and creative cocktails

Tasty food in Whitney Museum. Good place to stop while checking out the exhibits.

note: cappuccino for 6 bucks. nice desert tho

Try the triple chocolate chunk cookie!

Seasonal squash + avocado toast and watermelon gazpacho paired together tastes like fall pending on a plate.

Great place to grab a snack and a drink

Chips, Coffee, and Rose

Duck ramen. If you're sharing, they even split it into separate bowls for you.

La comida es buena los postres excelentes y si bien tienen una seleccion amplia de cafs, sigo en busqueda de un buen caf

great brownie for dessert, skip the cheddar toast

The meatloaf toast is a revelation. Prediction: meatloaf is making a gourmet comeback.

The Studio Cafe will serve dishes like carrot-and-fava-bean toasts with Gramercy Tavern chef Michael Anthony at the helm.

The more casual Danny Meyer offering, Studio Cafe offers a selection of toasts (like the sugar snap peas, coat cheese, pine nut, and black olive option), salads, soups, snacks, and some desserts.