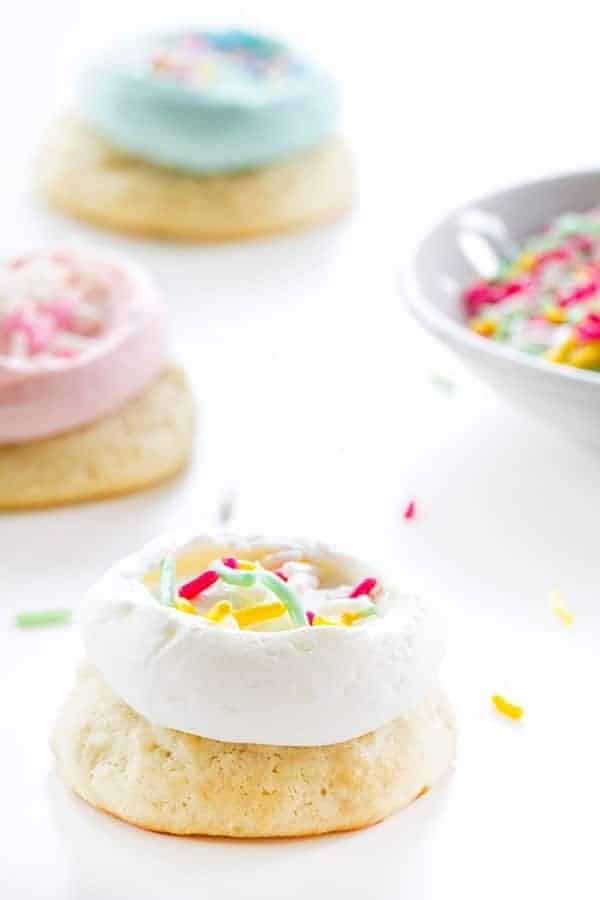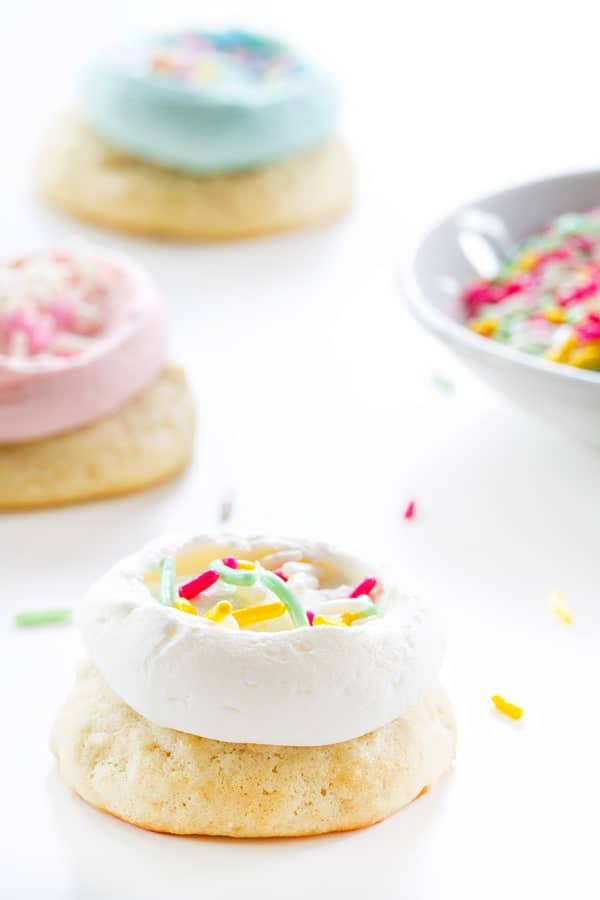 Soft Frosted Sugar Cookies are soft, cakey, and delicious. A swirl of fluffy, pastel buttercream and sprinkles makes them perfect for spring.
So do you guys have certain foods that you simply can't bring into your house, or you'll eat every single crumb? Soft frosted sugar cookies are that food for me.
Specifically soft, cakey, sugar cookies that are loaded with buttercream and sprinkles. And if I'm being honest, the ones from the grocery store are my favorite. You know the ones I'm talking about, the brand is Lofthouse, and I avoid them like it's my j-o-b. And let me tell ya, it's not because they're store-bought and I think I can make them better at home. Nope, been there, tried that – they're never the same. I avoid them because I love them and I've been known to polish off an entire plastic container of them in just a couple of days.
The post Soft Frosted Sugar Cookies appeared first on My Baking Addiction.