The Shanty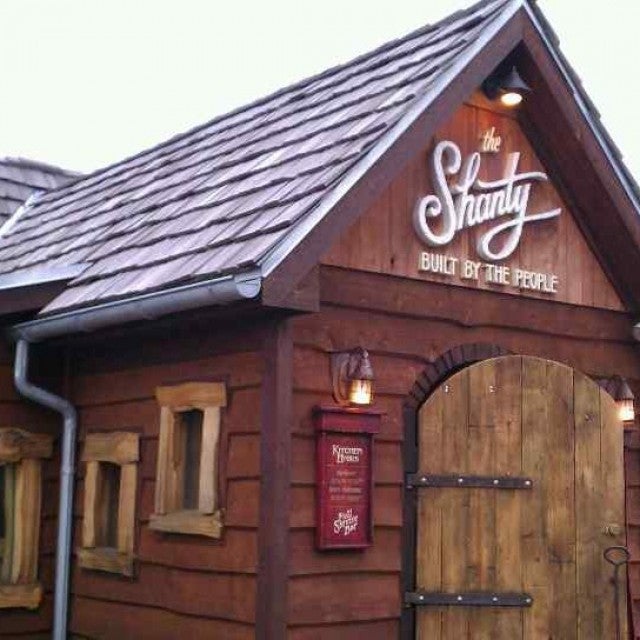 Map: Surroundings & Nearby
Foursquare Tips
Welcome to the Shan-Tay

First time here, great service & food!!!! Ask for Nancy....awesome server!!!! Will definitely be coming back!!!!

Whiskey shrimp is Delish!!!!!!

Amazing pumpkin pie martinis in Fall!

The shrimp and crab inlet is good and spicy. :-)

http://theshantyrestaurant.com/triple.html

The cheese cake and eggs benidict are amazing!!!!

Whiskey shrimp and braised pork shanks you can't go wrong with either one of these! Goat cheese wontons are a great appetizer!!!

The food was great, but the service and atmosphere really made us enjoy our time.

Shrimp Dejonge, Steaks,Crab Cakes and Mary Jo's key lime pie. Oh My!

What a great atmosphere! This is a little gem!!!! Great staff...great grub all around.

B B Q the best

Ask for Diane the Caesar dressing is awesome

OMG, the new menu rocks!

Check out The Shanty as seen on Diners, Drive-ins and Dives

Not impressed. The whiskey shrimp was good but we both ordered burgers medium rare. Mine came out medium well and his raw. Sent it back and it came back well done. Won't be coming back

Great food, entertainment, and experience. Friendly staff.

ABSOLUTELY OUTSTANDING BISON BURGERS!!!

Awesome food. Shrimps are pretty big. Make sure if you order steak you are very specific or your steak will be a little overdone. Overall the service, ambiance and food was great.

Whiskey shrimp appetizer is the bomb!