Rockfish Seafood Grill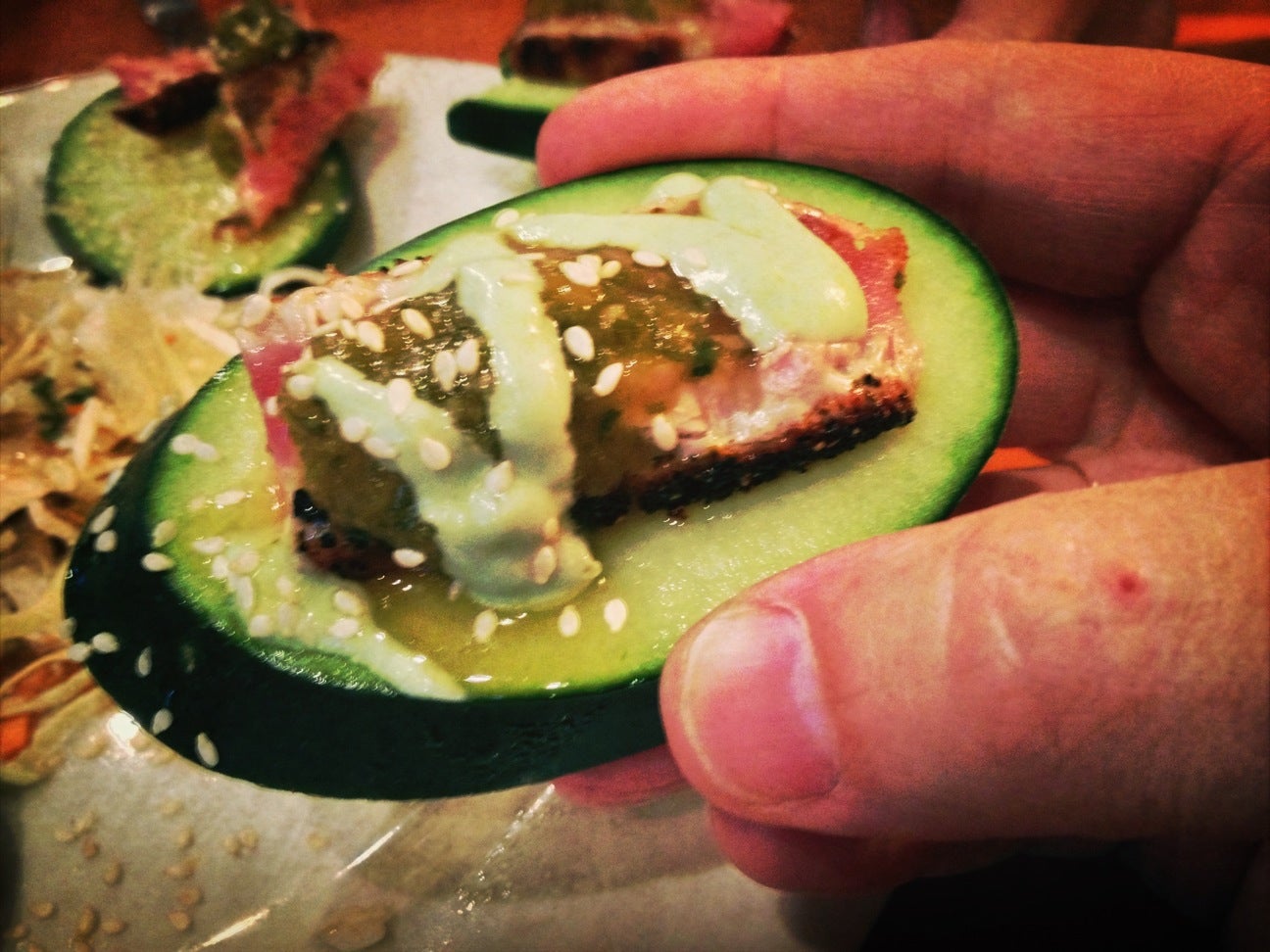 Map: Surroundings & Nearby
Foursquare Tips
Happy hour and best Margaritas ever!!

Fisherman's soup is amazing. Best soup ever.

The Salmon is Devine&the trout is good also. If U haven't tried the soups try them,they have really great flavors!! & the brownie has the perfect amount of fudgines, &who can go wrong with blue bell!!

The staff here is super friendly!!!

Good crab Bisque!

The Clam Chowder is Tasty!

The Jalapeno Hush Puppies are like little balls of awesome! They're not spicy at all and the remoulade they come with is quite tasty too.

The Key Lime pie here is the best in town!

Get the clam chowder....they also have salmon burgers for the next 6 weeks!

Fresh oysters, mango tilapia and well seasoned food keep me coming back. This location has performed well every time I've visited.

Great service, large selections, leave completely stuffed!!

They're fish and chips page is fairly good. Their steak is also good (when they cook it to order).

Too Salty. Also the patron margarita was weak. :(

I loved the pecan crusted trout! Great service too :)

Cajan pasta very good. ......even without the shrimp.

The Ahi tuna nacho appetizer w/ cucumbers instead of chips were Amazing!

Try the shrimp cobb salad with their shallot vinaigrette. Fab!

If you like Margaritas, try the Jack-a-rita. It's not on the menu.