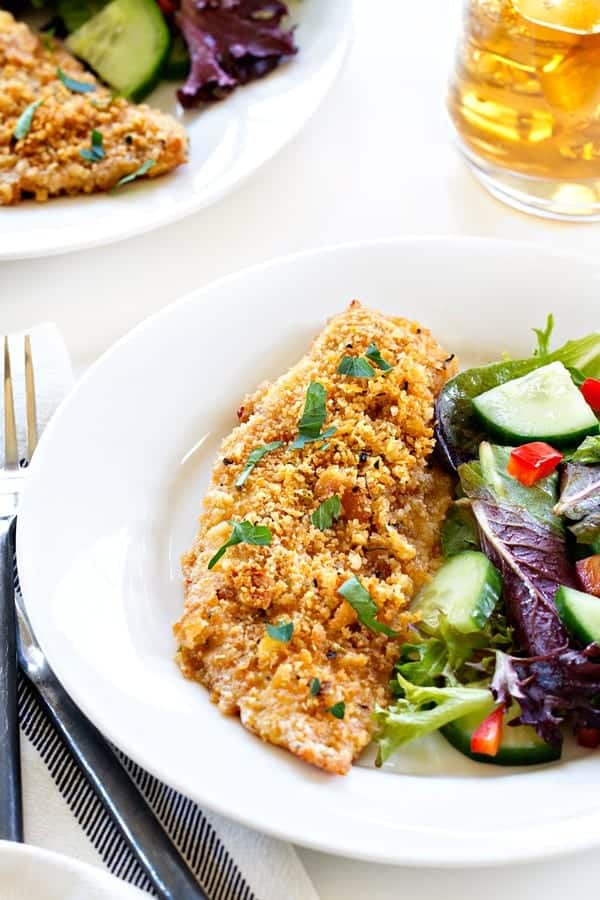 Ritz Cracker Chicken couldn't be easier, or more delicious. With just a handful of ingredients, you'll have dinner on the table in no time!
I stumbled across this recipe years ago, and immediately fell in love with it. Talk about the easiest of dinners! Not only does it require very little prep time – only about 5 minutes, – it's also pretty dang delicious. But, let's be real, what's not to love about crispy, buttery Ritz crackers and butter?
I've mentioned in the past that I have a very picky eater for a husband. The guy would gladly eat spaghetti with red sauce six days out of seven. However, he'd happily rotate this Ritz Cracker Chicken with said spaghetti, or noodles and gravy, and be completely content for all of eternity. Okay, maybe he'd throw pizza into the mix every once in a while, but you get my point. This chicken is his jam.
The post Ritz Cracker Chicken appeared first on My Baking Addiction.