The Tavern Sports Grill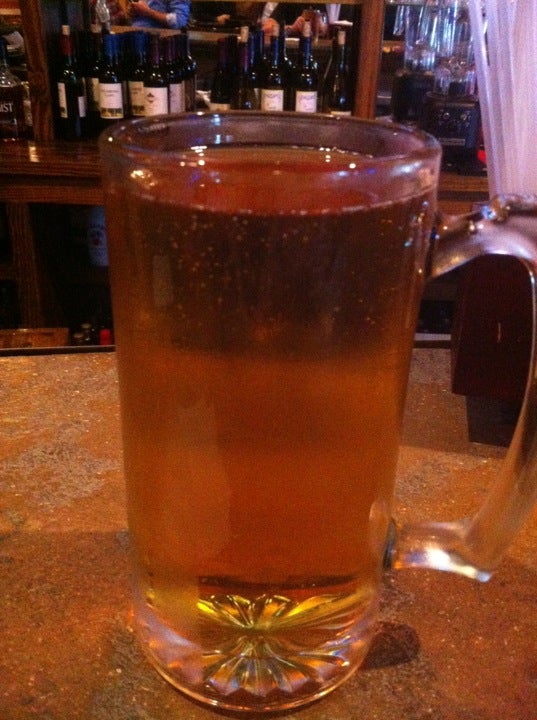 Map: Surroundings & Nearby
Foursquare Tips
Try the wings,they are just awesome! !!

Order the B.L.A.T. And then come back and like this tip.

The wings are amazing! Best in town!

$5 buckets and half off apps on Thursdays. Hard to beat!

Despite their 25+ TVs, they won't change one of them to the OSU/KState game, despite repeated customer requests. Apparently this is a razorback bar, not a sports bar.

The Chipotle Chicken sandwich with avocado and bacon on jalapeno cornbread bread is great!

Make sure you come and see Raj Arnold.

One waitress at lunch and 30 minutes for a burger in a mostly empty restaurant? Last trip here.

Love those wings

Service here is beyond awesome!

Everything about this place has not been good. Came for dinner one night and it was gross. Giving it a second chance tonight and we have had horrible service!!!!! Won't be back.

Great and friendly service staff, awesome food and over 20 screens to choose from! You can't go wrong with the Philly Cheesesteak with the Cheez Whiz!!

Service sucks; food sucks; great bar

Philly Cheesesteak was awesome as was the chicken spaghetti

This place is BWW for adults. The wings are smoked to perfection.

good food, terrible service

Good music, good weather, cold beer. Awesome

Skip desert. They all suck.

Ordered the appetizer sampler platter. Wings were below average. Coconut shrimp & fried ravioli were tasty. Service was pathetic

The mayor stopped it up!