Starbucks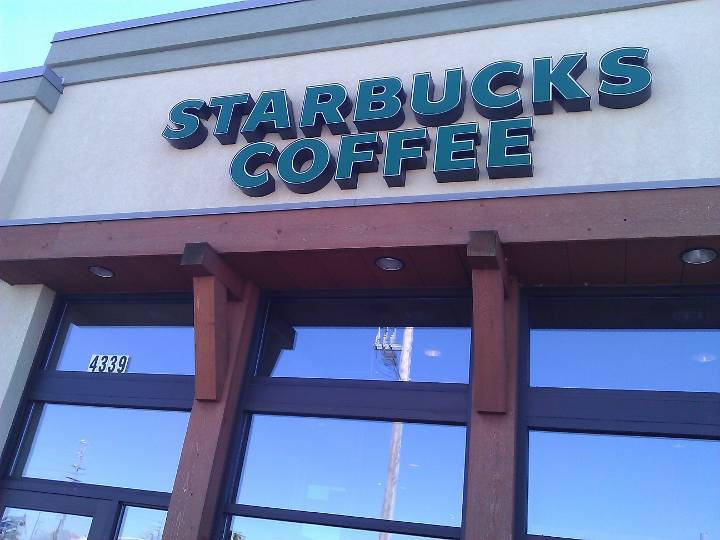 Map: Surroundings & Nearby
Foursquare Tips
You can log on to AT&T Wi-Fi at this Starbucks. Its free, and they also offer great local content on their Starbucks Digital Network

Try the seasonal peppermint mocha!

Stay away on Saturday mornings...unless you like waiting 45 minutes for a cup of coffee.

One of the worst Starbucks in the area. They don't call your name but ask for it. They don't correct orders "as long as its close". And it's always 50 degrees inside.

Ice white mocha no whip

Everything is great. The employees are amazing!

Iced venti caramel macchiato upside down extra caramel #bestdrinkever

Such a long wait on a Wednesday! Ridiculous! Slowest 'bucks I've ever been too, they also don't know the food and drinks..or they just don't listen..

Service is SLOW like really slow. Breakfast Sandwiches are not what the pictures look like either. Should have went to McDonalds!!

Not easy to get to and the parking is absolutely horrible.

A new barista grabbed my phone to scan my card and she immediately barked at him to not do that. Baristas always do, I could care less. Sigh*

There is a blonde younger chick that has been rude to me every time I have gone in there. Not sure why, maybe she has issues. Denied my free iced coffee trenta size when I've always ordered that.

Mmmmmmmmmmm

Friendly staff; they always make drinks right. And they're speedy! If you don't love coffee but still want a "coffee" drink, try a vanilla steamer or a salted caramel hot chocolate.

Keep your kids window up, otherwise they may try to order a cheeseburger!

Iced caramel macchiato. Heaven.

Iced quad grande caramel soy latte. Enough said!

Doppio espresso. No frills. No nonsense. Just WOW. :-)

Go for the Chai Tea Latte w/soymilk!