Roman Village Cucina Italiana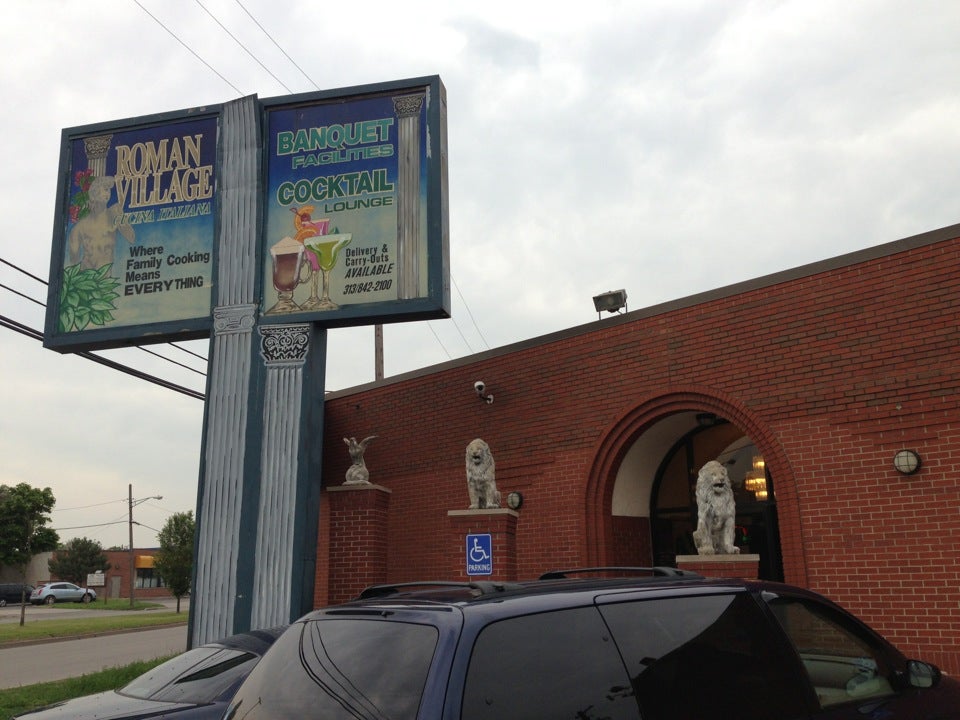 Map: Surroundings & Nearby
Foursquare Tips
Best Italian in Wayne county! Been going here for years. Homemade pastas and to die for bread sticks!

Eat copious amounts of the bread.

Monday get half off Pizza same size as the Salad you buy we got the Special Large for 9 bucks

Excellent pizza and pastas. Been here for years.

The bread dipped in honey is amazing!

Dip your bread in ranch!

Order the chicken limone. Its not on the menu but they will make it for you. I promise you will love it!

Love this place! Everything is good!

Great house Chanti. In a straw flask!!

Great food and you get lots of it.

Pizza and Alfredo are amazing!

Bread is great and all pastas in particular lasagne

Nice pizza special at lunch.

Great meal

Wonderful, delicious house made pasta!

Bread is awesome!

Best Italian food I have had in a long time

Best Pizza in town

Had the worst experience a few days ago.. Waitress took forever. Forgot various items even after being reminded. Watched a busboy sneeze in his had, wipe it on his shirt, & continue to serve customers

Zach is the best waiter!