Lazy Dog Restaurant & Bar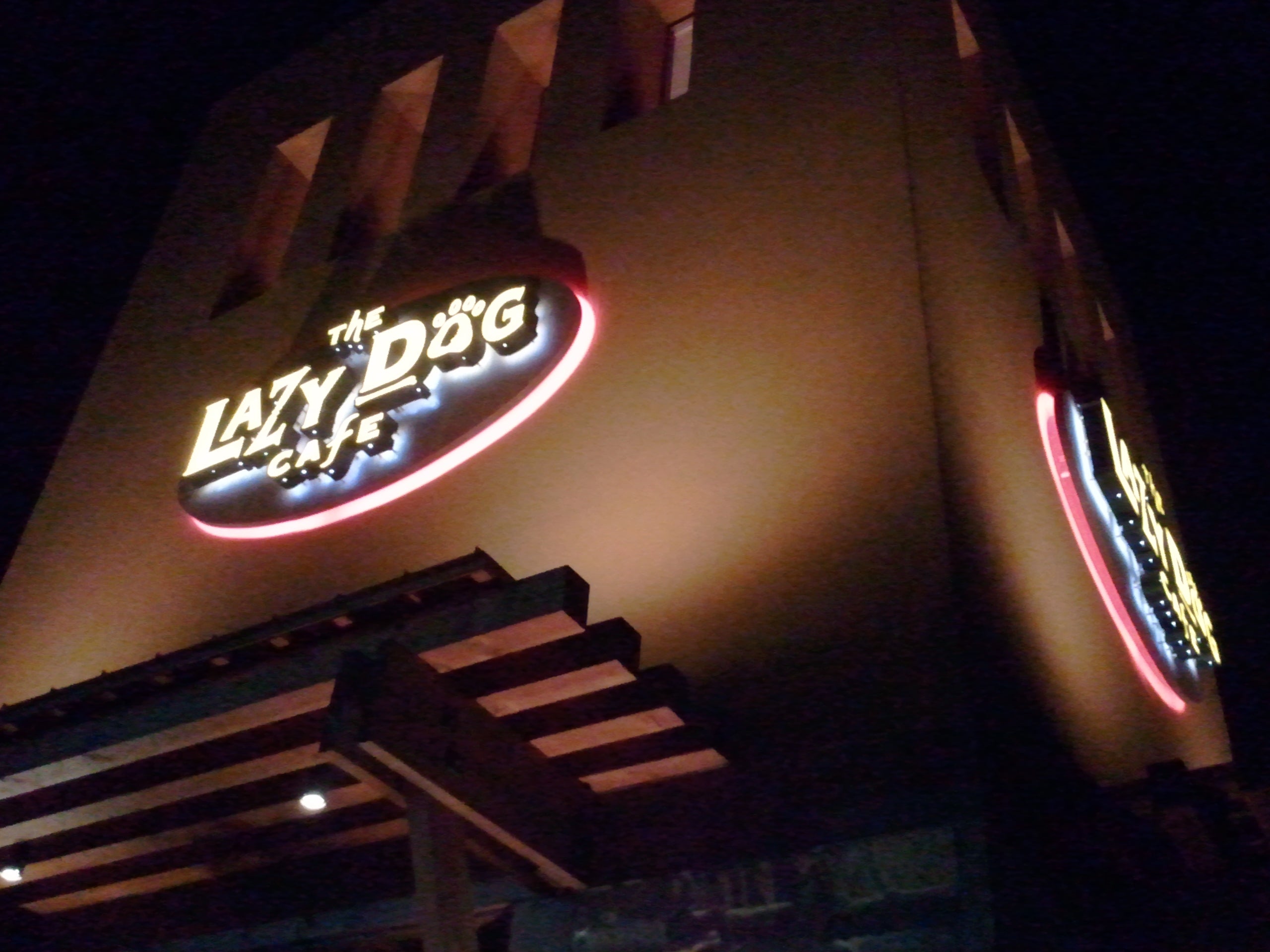 Map: Surroundings & Nearby
Foursquare Tips
Bring your favorite furry friend and enjoy the fire pits outside. Bring ur dog too

If you buy an entree, you can buy a Regal movie ticket from The Lazy Dog for $7.50, versus $11-$12!

Outdoor patio area designed specifically for families and their dogs! You will love the fact that your furry family member will be able to join you for your meal!

Their Champagne Mojitos are amazing! Must try ...

Happy hour - $15 sangria pitcher. Worth it.

Try the Strawberry Basil Mojito! Yummy!

the pizza and salad lunch is to die! lunchtime is best sitting at the bar - they serve full menu there AND the service is awesome

Ahi poke appetizer-delicious!

Caution: Happy Hour drink special ($5 Pink Lemon Drop) only applies in the bar and patio.

The bleu burger is bomb!!!!

Happiest Hours: Mon-Fri 3-6pm & Sun-Thurs 9-close-$1 off wells & drafts-$3.75 house drafts-$5 Champagne mojito, Margs, lemon drop-$4 house wine-$15 Pitchers of Sangria-$2 off Starters-$5 mini pizzas

Complimentary garlic for first timers, cool! It was very tasty.

Champagne Mojitos, Cajun Fries, n Garlic Flatbread is a must!

Chilaquiles

The Asian pear Martini is super yummy:)

This has seriously become one of my favorite restaurants!!! Mediterranean mahi-mahi is TO DIE FOR. Great service too.

Our favorite family friendly restaurant. Kids can make their own pizzas. We also like to ask for their "treat" first: Fruit Loop Doggy Collars keep them entertained till dinner arrives.

Good stuff!!

The caesar salads here are great

Chili is OMG good.