El Barco Mariscos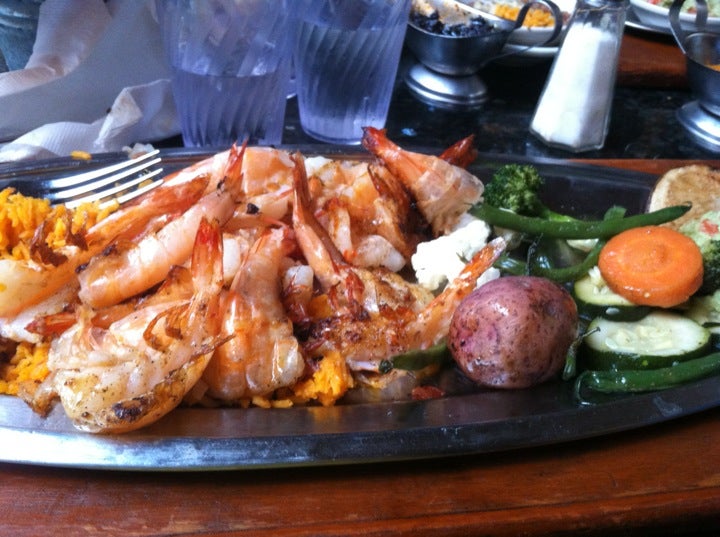 Map: Surroundings & Nearby
Foursquare Tips
The El Barco Style Prawns are so addicting, you'll come back tomorrow for more. Oh, make sure to get a mango margarita to complete this incredible meal.

Their octopus Ceviche is the best overall ceviche in the actual city, next to the one I make in my kitchen.

The dinner for 2, 3 or 4 is FANTASTIC! Crab legs, mussels, shrimp, octopus, squid, mahi mahi, chicken, steak, veggies and more! Cooked to perfection!

This restaurant is a Mexican restaurant that has an amazing selection as well as delicious sea food dishes.

Must haves: Tamarind margarita and the refried beans. My favorite dish is the salmon fajitas.

This place is ok if you want fried things and didn't byob. Veneno de nayarit across the street is better

They have good vegetarian fajitas and the best mango margarita in town

Buttered shrimp

Get the margaritas & the chicken tacos!!

Best fish tacos. Highly recommend! Great hole in the walk

Can't go wrong with the ceviche.

Really indifferent device here. Won't be back.

Exellent food and great eye candy! ;)

I did not enjoy the crab legs. too salty.

9$ margarita pitchers. overwhelming portions and flavors. Go hungry.

The portions are GIGANTIC! Get the shrimp in white wine, garlic and cilantro. Boneless snapper chipotle style is incredible.

A MUST go place!!!! There is always a wait but well Worth it

Amazing mexican seafood restaurant. Good service, spicy salsas and big portions. Try the clamato michelada, Mexico's take on Bloody Mary.

EVERYTHING IS GOOD!! I especially love the salsa negra they accompany the chips with.

Came in for my birthday and we ordered a parrilla of meat and seafood. Soooo good.