Pumpkin pecan pie bars with a homemade sugar cookie crust, pumpkin filling and a pecan streusel topping. With a gluten-free option.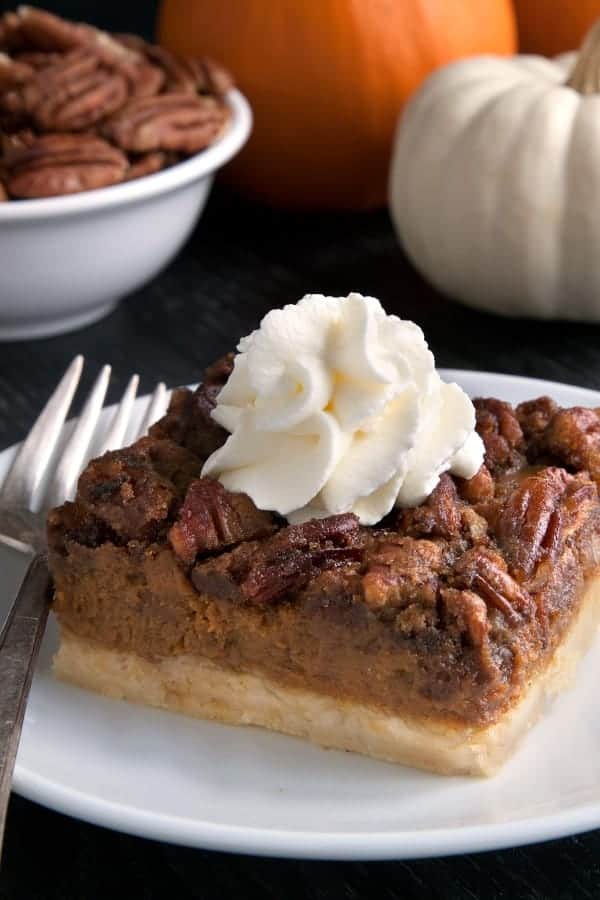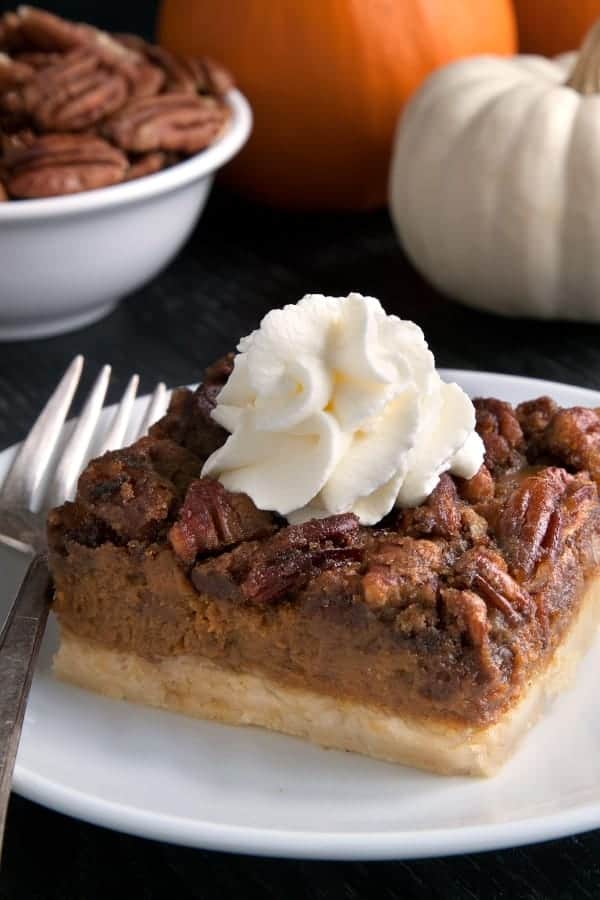 I've been wanting to combine pumpkin and pecan pie for a while now. A combination of the two just sounded more delicious than a plain pumpkin or plain pecan pie!
I originally wanted to make a pumpkin pecan pie, but the filling plus topping was just a little bit too much for a pie dish. Then I went with mini pies, and though super cute, they took forever to prepare and kind of stuck to the muffin liners. So here we have the easiest and least fussy version – pumpkin pecan pie bars!
The post Pumpkin Pecan Bars appeared first on My Baking Addiction.