Pesto di Ortica – Nettle Pesto
May 8, 2014
Pesto di Ortica – Nettle Pesto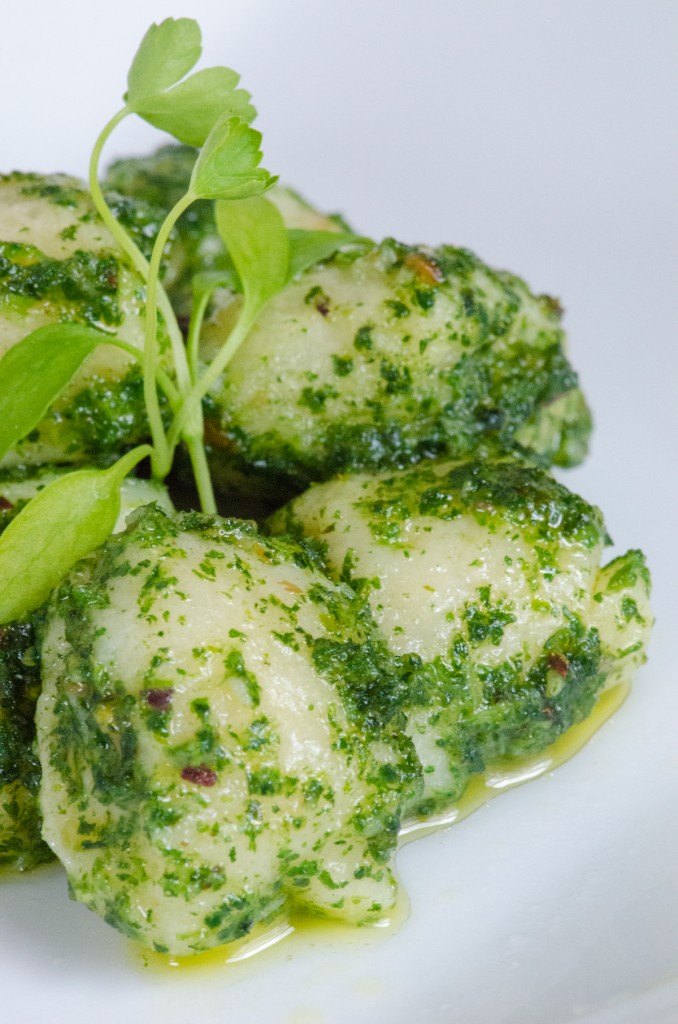 Last week ramps were on the menu; today, another traditional foraged springtime food, nettles, ortica in Italian. Hardly approachable, with ferocious stingers filled with a combination of neurotransmitters, histamines, and formic acid, similar to the poison found in bee stings. But stinging nettles are incredibly high in vitamins C, D, iron, potassium, manganese, and calcium, and unusually high in protein for a green plant. Blanching quickly neutralizes the sting. So, over the years many cultures turn to nettles to break the austerity of winter.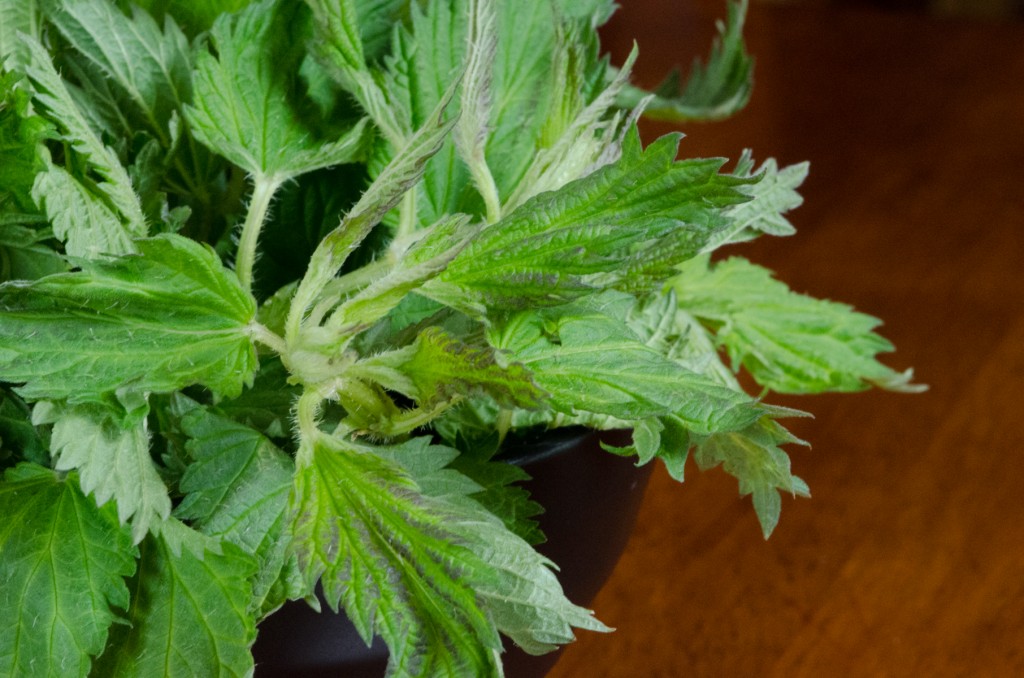 Nettles have found their way into many different dishes where greens are used. In the alpine regions of Trentino and Alto Adige, we might see nettles used in pasta, incorporated in the dough in a linguini type pasta called strettine, or in a stuffed pasta, combined with potatoes – good hearty mountain food to enjoy after a day on our cycling tours in the Dolomites. In Tuscany, nettles combined with ricotta are used. In Piemonte, small egg fritters called subrich, or friciulin, are a nice spring antipasti. Soups are another great way to use nettles. It is incorporated into gnocchi as well, like the strangolapreti spinach gnocchi found in Trentino.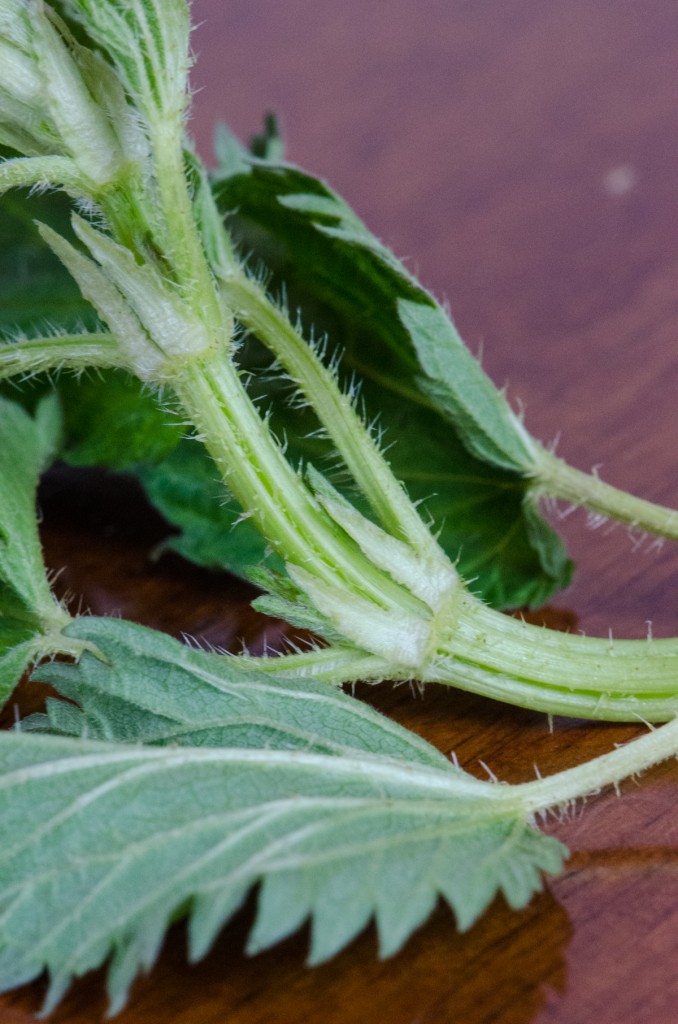 I purchased a large bag of nettles at a farmer's market, and couldn't decide how to use it. Pasta sounded great, but a bit too time consuming for a busy week. Fritatta? Soup? Risotto? Inspiration hit – if I make a pesto, I can use it all week – as a sauce for gnocchi or pasta, to flavor a soup or fritatta, or on some freshly grilled fish. I've enjoyed gnocchi with nettle pesto (here's my recipe for gnocchi), and grilled trout with pesto so far this week. I'll freeze any leftovers in ice cube trays to pull out and use all summer.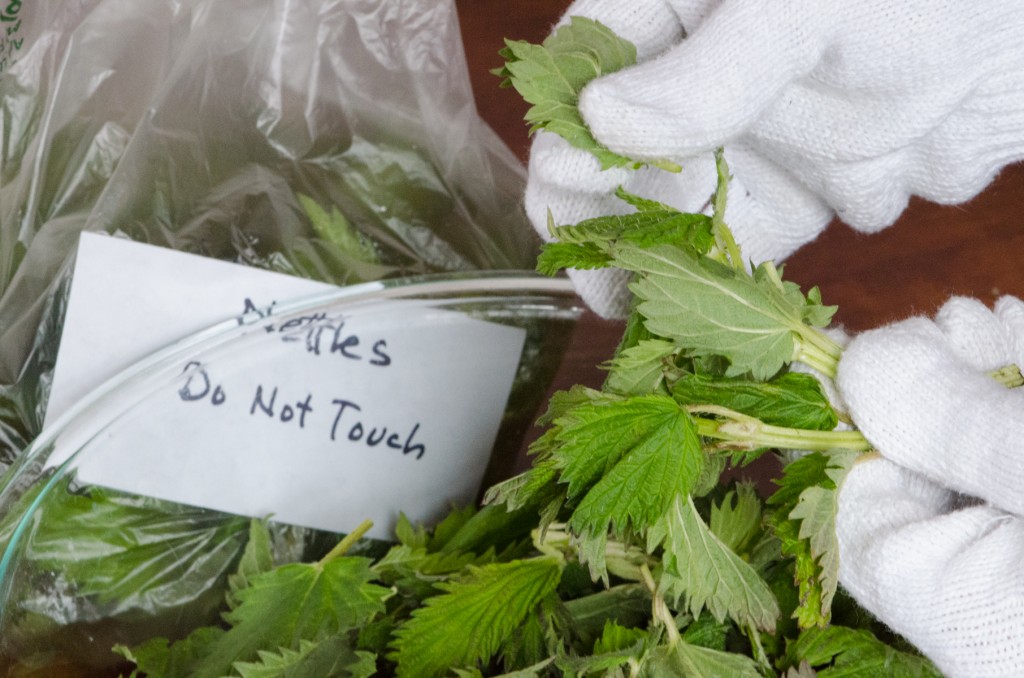 To prepare the nettles, I first put on some heavy cotton gloves before handling them. I removed the leaves from the thicker stems. I then blanched the leaves in rapidly boiling salted water for 2 minutes, and they were ready to use, and handle safely with my bare hands.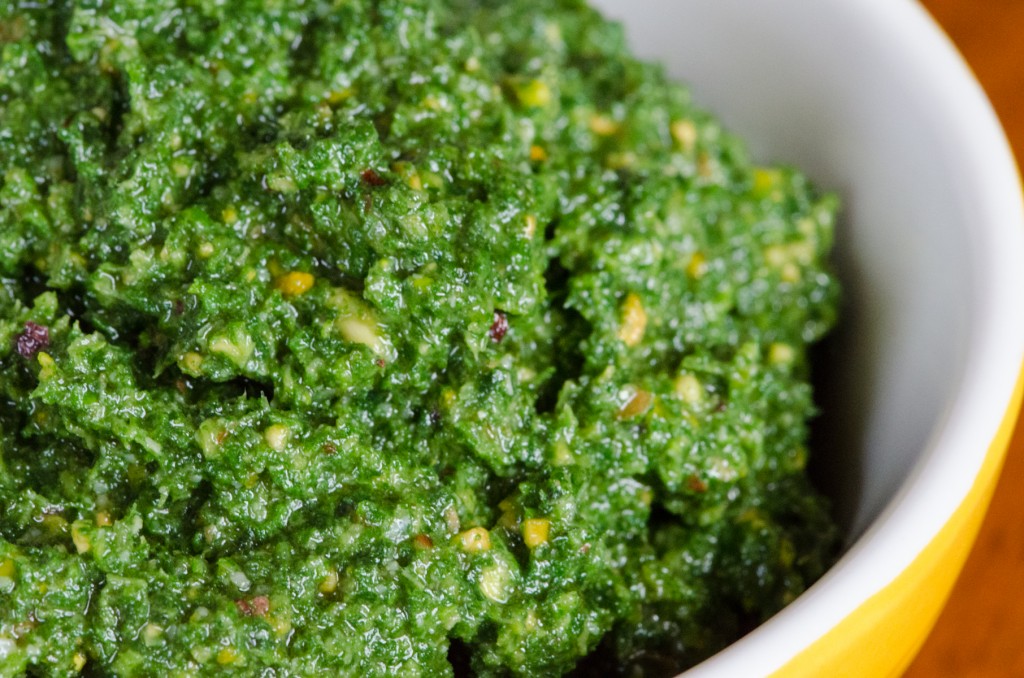 Pesto di Ortica
Makes approximately 2 cups
1 large bag stinging nettles leaves
kosher salt
2 cloves garlic, minced
1/2 cup pistachios, toasted
2 tablespoons lemon juice
1/2 cup olive oil
1/4 cup firmly packed grated grana or other aged cheese
Fill a large pot halfway full with water and bring to a boil. Salt the water. Fill a large bowl with cold water and ice.
Using gloves or tongs, submerge the nettles in the boiling water and blanch for 2 minutes. Remove the nettles and discard the water. Immerse in the ice bath to halt the cooking.
Drain and spread the nettles on a baking sheet until cool. Squeeze out as much of the water as possible and coarsely chop.
Place the nettles in the bowl of a food processor with the garlic, pistachios, and the lemon juice. Process until the mixture has formed a paste. With the machine running, pour in the olive oil.
Transfer to a bowl and fold in the cheese. Taste and adjust the seasoning with salt and pepper, and additional lemon juice if needed.