Peachtree Road Farmer's Market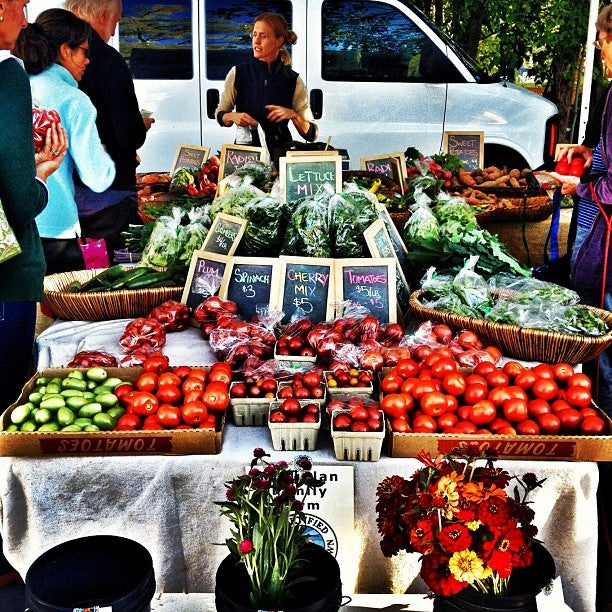 Map: Surroundings & Nearby
Foursquare Tips
Fresh vegetables and fruits!

Pick up some H&F Bread baked goods: The hamburger buns and croissants are amazing.

Stop by: The Banner Butter! Buy the Garlic Flavor....AMAAAAZZING!

The spinach and goat cheese crepes are amazing!

Don't miss the Batdorf & Bronson coffee

shop on Satuday between 8:30 and noon

Check in with us! We have limited editions each week depending upon whats in season. (The blueberry verbena is one of my favorites!)

Bring your dog, many others do.

Pick up some H &F Bottle Shop bloody mary mix and Phickles Pickles to garnish!

At this producer-only market where everything has been grown, raised or made by the seller, look for 50 weekly vendors and some 35 chef demonstrations scheduled each season.

This is hands down one of the best farmers markets I have ever been to. The 50+ vendors there are highly diverse and knowledgable in what they're selling. A must-do if you live in Atlanta!

Local producers bring their goods to the parking lot behind the Cathedral of St. Philip. Saturday mornings April through December.

Eat first here, then shop.

Farm burger egg sandwiches are the best!

Get here early for the best choices!

8:30 a.m.-12 p.m. Saturdays. Buckhead's flagship farmers market curves around the Cathedral of St. Philip's parking lot.

The wife and I play strollers or dogs, we each pick one. whichever we see more of the loser has to buy the coffee

Red Queen Tarts, especially the muscadine.

Get there early and get loaded up on coffee, pastries, yogurt and bacon

Get there early. A cinnamon stick from H&F bakery and a Crepe from the masters at Crepe Masters are essential. Best eggs anywhere are here.