The Palm Restaurant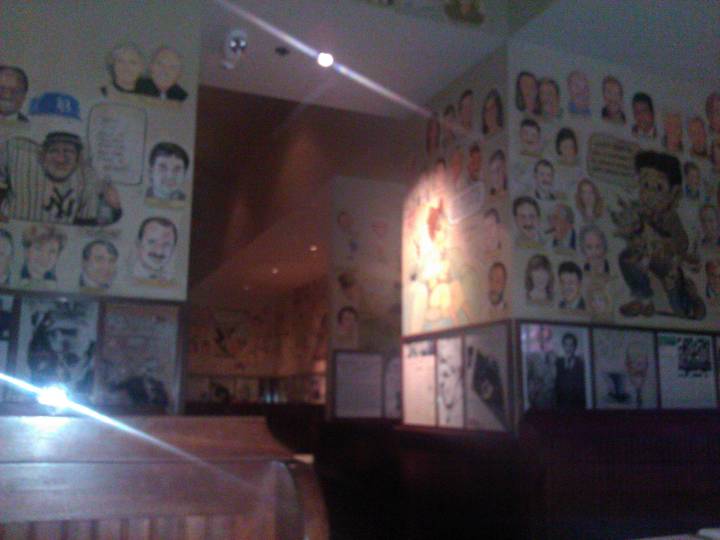 Map: Surroundings & Nearby
Around the Web
The Palm Restaurant: A Nashville, TN Restaurant. Thrillist Food & Drink Travel Entertainment Tech

, Nashville 12. The Palm Restaurant 140 5th Ave S, Nashville Activate Map Previous Venue Next Venue Venue

Paradise Park Drink Merchants Restaurant Drink Pub 5 Eat The Palm Restaurant Eat Trattoria Il Mulino
Foursquare Tips
Ritzy fine-dining steakhouse and local celebrity hangout. Try the pair of filet mignons with a glass of pinot noir. Entres average $30-$40. More Info" for review:

Food: $3.50 appetizersMon-Fri 4:30pm-6:30pmMon-Fri 9pm-11pm

Wonderful old fashioned service. Lobster salad is delicious

Best veil parm slidders in Denver!

One of my favorite restaurants. I've always had a great meal here. Steaks are superb! Simple food done perfectly.

Hands down the best veal in Denver.

Steak...I know it's awesome. However, here, you have to try the lamb chops as they are the best in town. Also, keep an eye out for the amazing lunch specials and the soup is always top notch.

People keep coming to the Palm to eat big meat and watch big names doing the same.

Visiting denver from houston. This was one of the top 10 recommended restaurants downtown on 16th street. Bit on the pricy end but food was fabulous! Chilean sea bass was amazing!

Best private room in Dencer. Great food & staff

The lobster bisque is GREAT!

Lobster BLT Sliders at Happy Hour are delish - and the bartenders are the best! I\f you dine - ask for Ali's table - best service in town!

You need to try the creme brulee!

Great food, excellent service, very nice environment, love coming here

Bone in Rib-eye is excellent. Make sure to get it 'rare'

Amazing martinis so far...