Orange Ginger Pear and Quince Crisp
October 25, 2016
Orange Ginger Pear and Quince Crisp
This orange ginger pear and quince crisp will make your whole house smell like the perfect fall candle while it's baking. It's a simple seasonal treat everyone will love and perfect with a scoop of vanilla ice cream on top!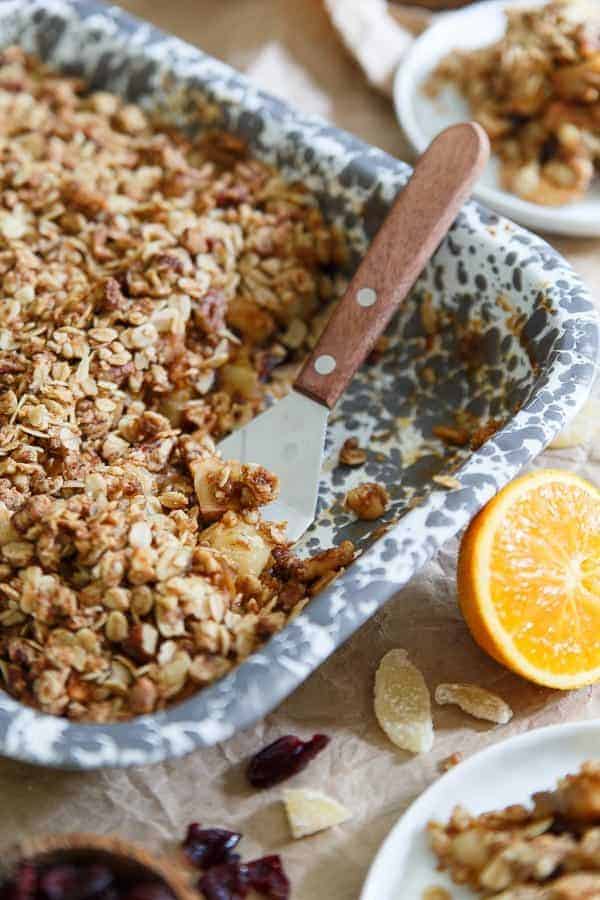 Hi guys! I'm Gina from Running to the Kitchen where I share healthier, seasonal focused recipes, a lot of sarcasm and my obsession with my dog, Ginger (weimaraners rule!). Psyched to be hanging out here today and sharing this orange ginger pear and quince crisp with you.
I'm not much of a rule follower in life but, one of the few things that I have very specific parameters for is eating seasonally. Tomatoes in January, apples in May or, the biggest offender, pumpkin in August drive me insane and that's putting it lightly.
The post Orange Ginger Pear and Quince Crisp appeared first on My Baking Addiction.