No Greens? No Problem! These Picnic-Perfect Vegan Salads Are Lettuce-Free
August 7, 2017
No Greens? No Problem! These Picnic-Perfect Vegan Salads Are Lettuce-Free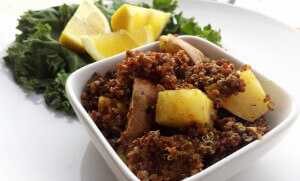 Midsummer is the perfect time of year to head to the beach or the park for a picnic with friends and family. Warm weather and hot sun have a tendency to make us crave colder foods, so we've gathered together some easy and tasty vegan salad recipes that you can make, pack, and enjoy—no matter where you end up picnicking.
A hearty, grain-based salad is the perfect choice for a high-activity adventure such as a hike. Our Quinoa and Sweet Potato Salad offers the perfect combination of sweet and savory flavors with the subtle tang of lemon to perk you up for whatever comes next.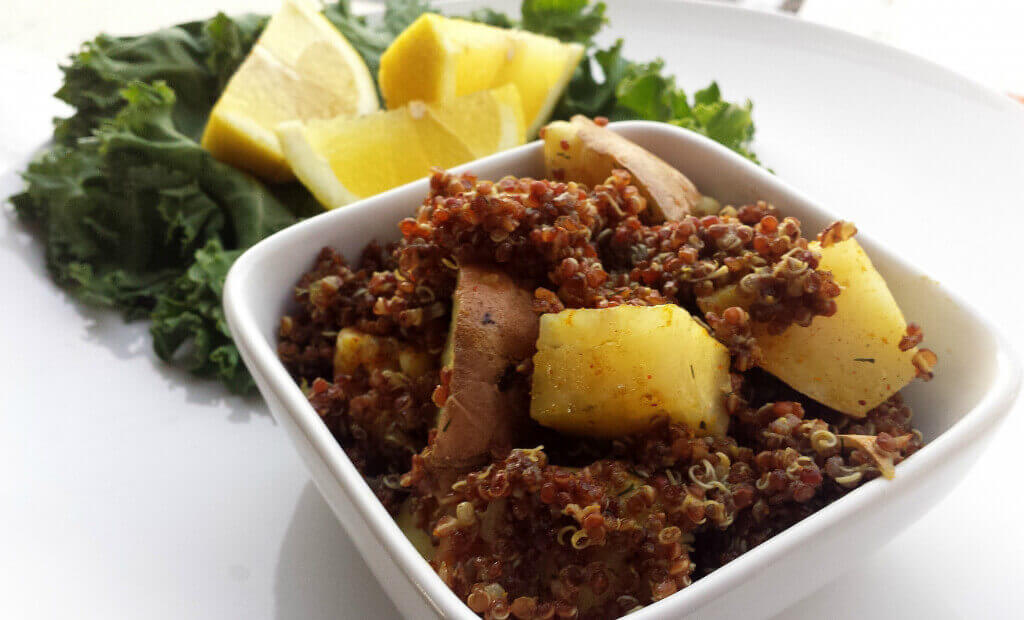 Beans are hearty and filling, and this flavorful three-bean salad packs a punch of flavor, too. Just a few simple ingredients come together in this colorful and shareable picnic dish: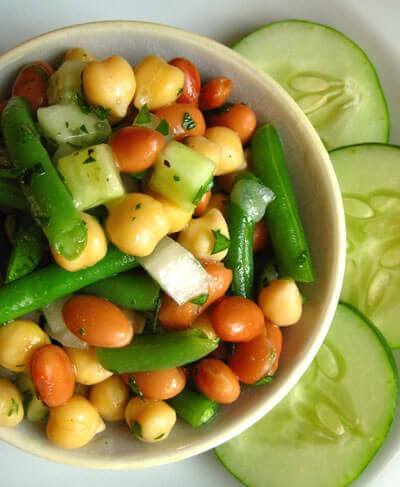 Pasta salad is a staple of any family gathering. It's easy to make, it lasts well, and just about everyone loves it. Our "Spring Into Summer" Pasta Salad combines a rainbow of veggies with pasta and dressing for a healthy and tasty take on the classic:
Pre-making sandwiches spares you some of the hassle of carrying various containers, and there are so many filling salads that taste great between two slices of bread.
This mock tuna salad is satisfying and comes without the unmistakable smell of dead fish:
This eggless salad looks so good and tastes even better: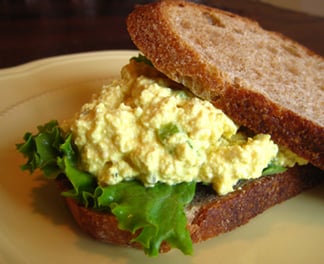 This filling and protein-rich chickpea and avocado salad would be equally great on a bun, wrap, or bagel: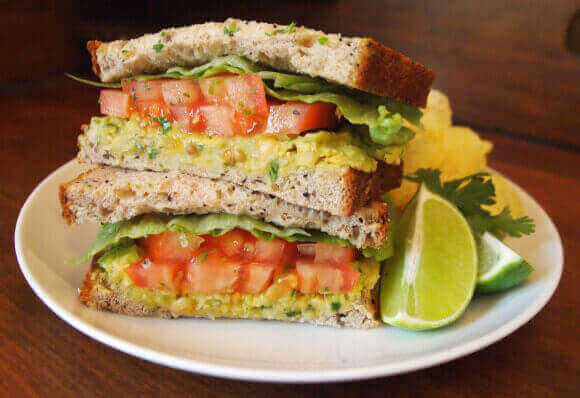 Potatoes are the unsung hero of the culinary world. They can be served hot, cold, whole, sliced, fried, baked, or mashed, and they lend themselves to recipes from nearly every culture. This classic potato salad brings potatoes to the summer table with creamy and herbaceous flavors:
*****
For more summer food inspiration, check out our hundreds of free vegan recipes and subscribe to the PETA Living E-News.
All fields in bold are mandatory.
By submitting this form, you are agreeing to our collection, storage, use, and disclosure of your personal info in accordance with our privacy policy as well as to receiving e-mails from us.
The post No Greens? No Problem! These Picnic-Perfect Vegan Salads Are Lettuce-Free appeared first on PETA.