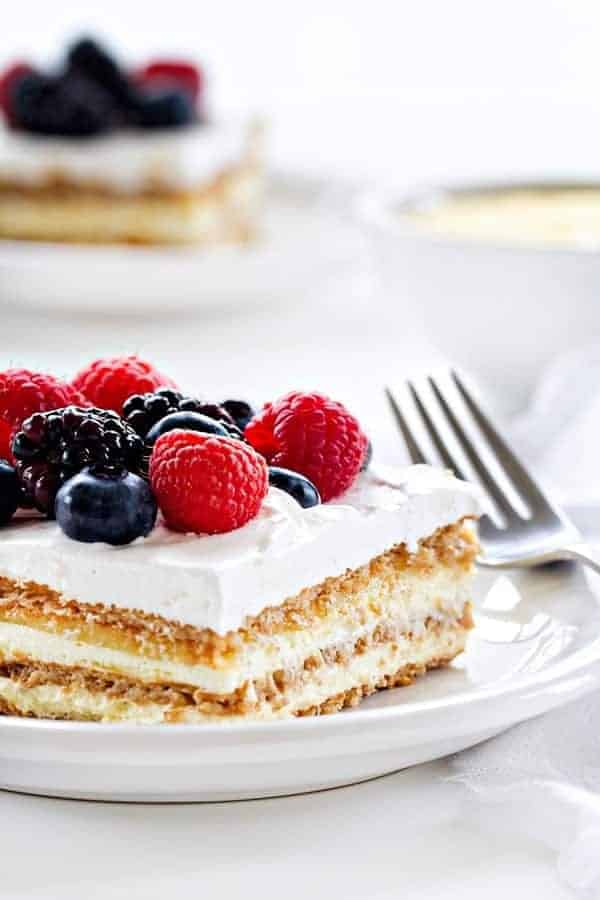 No Bake Layered Lemon Pie combines pudding, graham crackers, and lemon curd to create a delicious and bright spring dessert. Top each piece with fresh berries to make it even more amazing.
Things have been a little crazy around here. I was hit with a terrible cold, which of course Elle caught almost immediately. Even though she's two, she's never really been sick, aside from a low fever and runny nose last winter. However, things were much different this time around. The poor babe had a nasty virus that left her with on and off fevers for days and all the yuck and muck that goes along with it.
Basically, we hunkered down, ate countless popsicles, and watched enough episodes of Peppa Pig to give us all a British accent. And when Peppa wasn't cuttin' it, we cuddled up and watched a lot of plastic eggs be opened by grown men with funny accents on YouTube. If you have a toddler, you probably know exactly what I'm talking about and feel my pain.
The post No Bake Layered Lemon Pie appeared first on My Baking Addiction.