Nals Margreid – Wines from Alto Adige
January 23, 2015
Nals Margreid – Wines from Alto Adige
Italy's northernmost wine growing region is Alto Adige, also known as South Tyrol. Located in the northeastern corner of Italy, this region was part of the Austrian-Hungarian empire until the close of World War I. It is a fascinating region to visit, with an eclectic mix of cultures and cuisines – a intriguing and lovely area we explore on our cycling tours, hiking tours, and ski adventures. The mountainous terrain and the proximity of the Mediterranean combine to create one of Italy's most diverse regional cuisines. These same influences make possible the extraordinary diversity of wines produced in this region.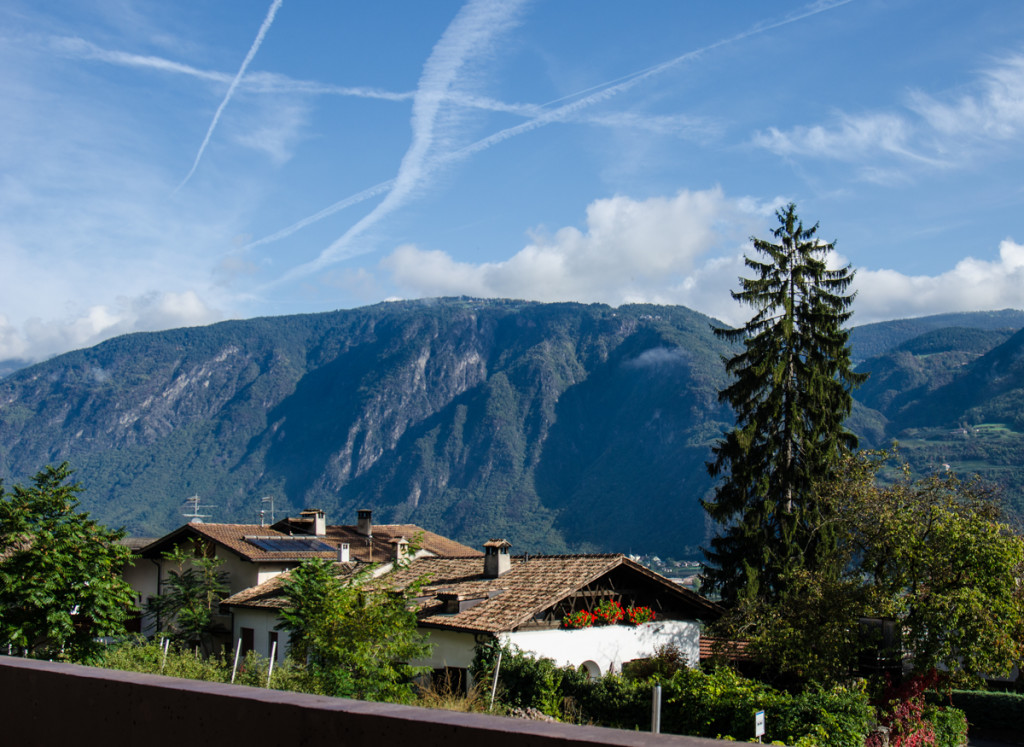 On a recent visit to the region, I stopped by one of the more well-known wine producers in this region. Nals Margreid is a cooperative of about 140 small growers located in Alto Adige. The cooperative was formed in 1985 by the merging of The Cellars Nalles, established in 1932, and Magre-Niclara, established in 1954. A wine cooperative is a collection of growers who join together to share technology and centralize functions such as production, vinification expertise, and marketing. Cooperatives are typical in this region, where vineyards tend to be small and located at higher altitudes in mountainous terrain. Today, the growers of the cooperative cultivate a wide range of local varieties in over 150 hectares (about 370 acres) of vineyards.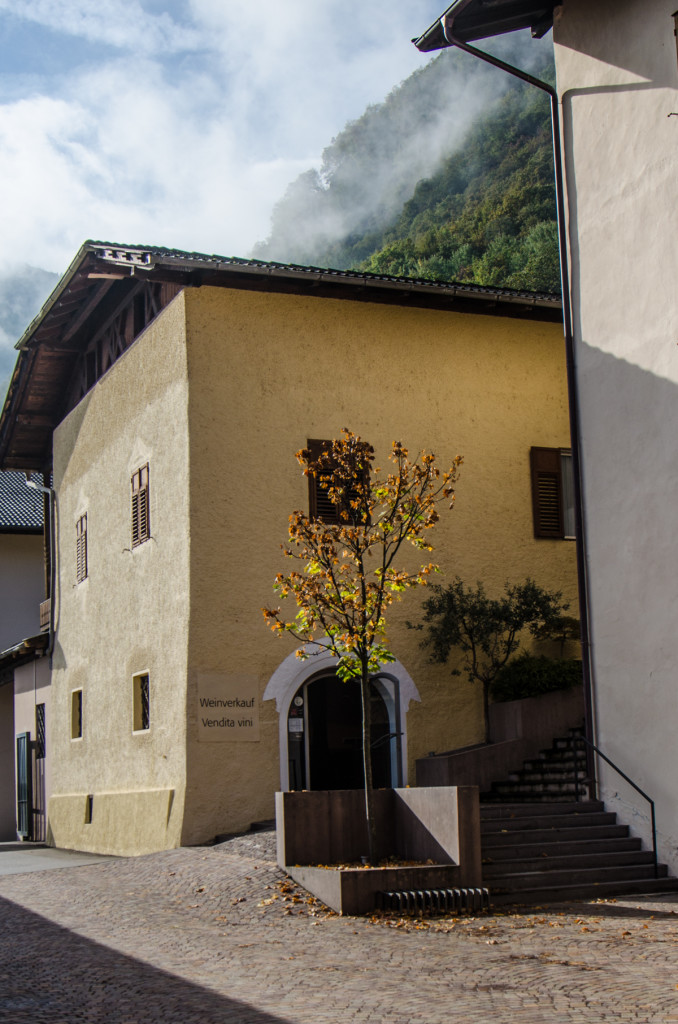 The vineyards of Nals Margreid are distributed over 13 wine growing areas in South Tyrol (or Sudtirol), from Nals, a small town in the north between Merano and Bolzano, to Margreid in the south. These areas vary great in their micro climate and soils, as well as elevations that range from 650 feet to 3000 feet. Don't let the northern location fool you – this region enjoys an average of 300 sunny days each year. Warm currents from the Mediterranean arrive from the south, colder air from the north is blocked by the main ridge of the Alps. The result is a significant change in temperature between day and night, allowing the grapes to develop a great balance between fruity ripeness and crisp acidity.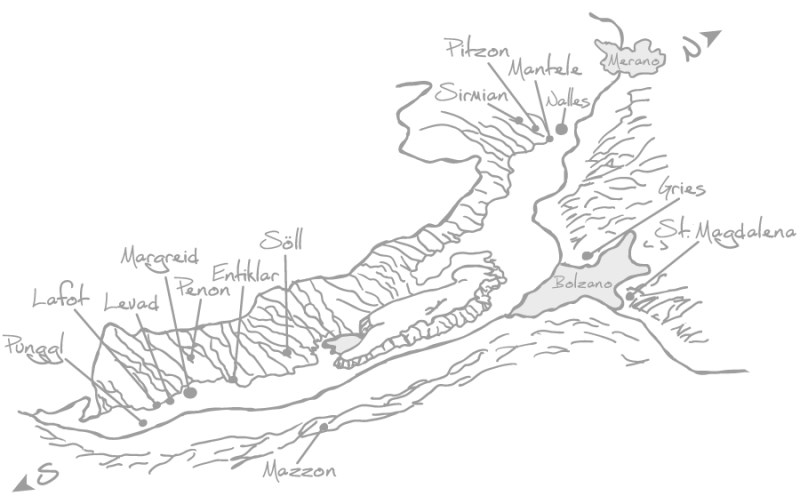 The growers of Nals Margreid use organic methods wherever possible. The overarching principle that drives all aspects of production is the importance of preserving the characteristics of the soil, micro climates, and grape varietals in the wine; the notion the French refer to as "terroir". Winemaker Harald Schraffl oversees the production of all the Nals Margreid wines, seamless blending of the fruits of a wide variety of vineyards and varietals. The winery produces several blends, varietals, as well as a handful of single vineyard wines.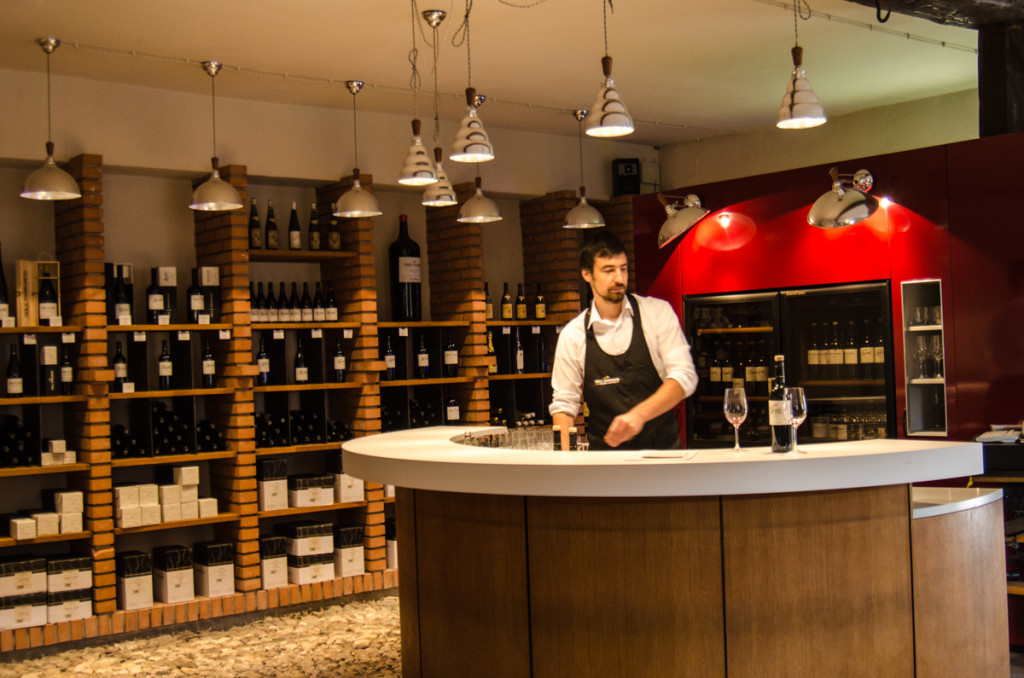 I have had a few Nals Margreid wines here in the US. Masciarelli Wine distributes Nals Margreid at stores here in the Boston area. A few I've sampled here in the US include: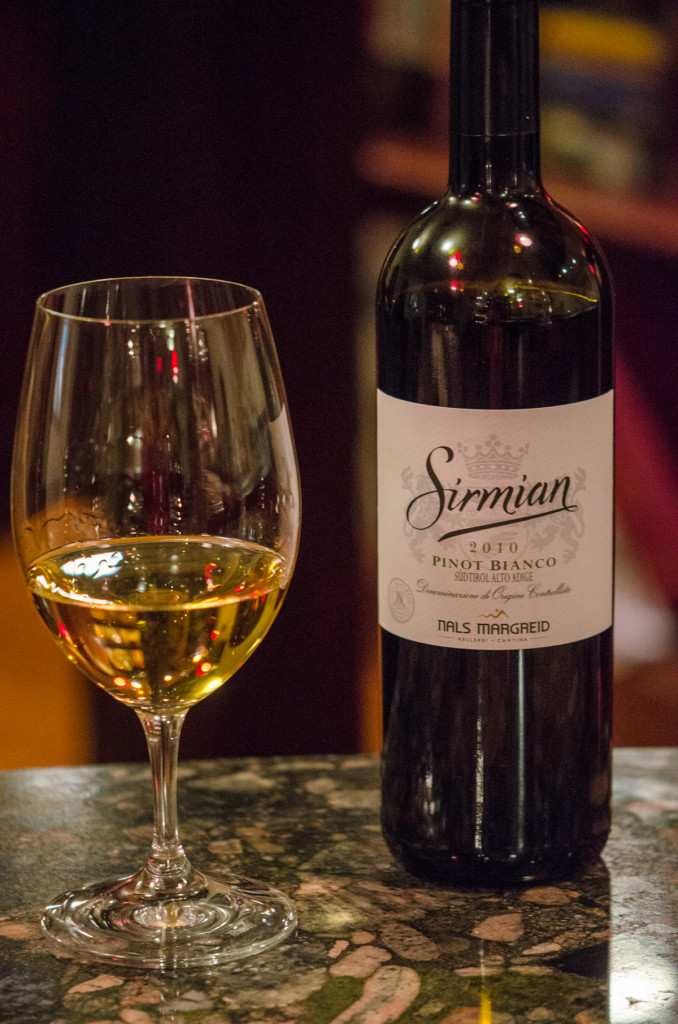 Sirmian Pinot Bianco 2010

An award winning wine from Nals Margreid, this Pinot Bianco consistently earns 3 glasses from Gambero Rosso. A Pinot Bianco with enormous structure and depth, with aromas from apples to citrus and peach. Creamy, with a salty minerality and fresh acidity, it is an excellent apertif with, and pairs well with light pasta and risottos and fish.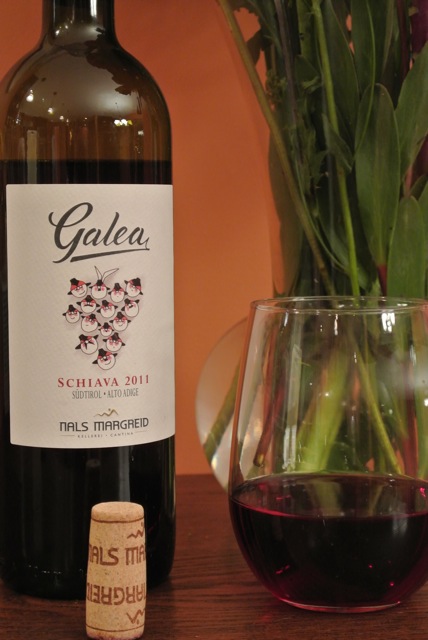 Galea Schiava 2011
A very interesting, and relatively unknown varietal from Alto Adige, Schiava is a black skinned grape that carries many names; in Alto-Adige with its dual languages of German and Italian, it is Vernatsch in German, while Italians use Schiava, which means 'slave'. This same varietal grown in limited quantities in Germany, where it is known as Trollinger. These wines have been primarily produced for export to German-speaking countries to the north, but just recently Nals Margreid has begin exporting to the US.
The Galea Schiava is produced from 100% Schiava grapes which have been cultivated in the exceptional Galea Vineyard. Some of the vines here are more than a hundred years old, and the strict selection process ensures the grapes used in production will result in a top quality wine.
This wine is bright ruby red, lighter in color, with a wonderful fruity nose. It is a very drinkable, lighter wine, with lots of berries flavors that mix with a nice earthy spiciness and a sound acidity. The finish is persistent, with a slight pleasant bitter note. The best pairing for a lighter wine like this with a sharp acidity is an antipasti featuring the traditional mountain cheeses and cured meats of Alto Adige. It would also go well with pizza, or a pasta with meat ragu.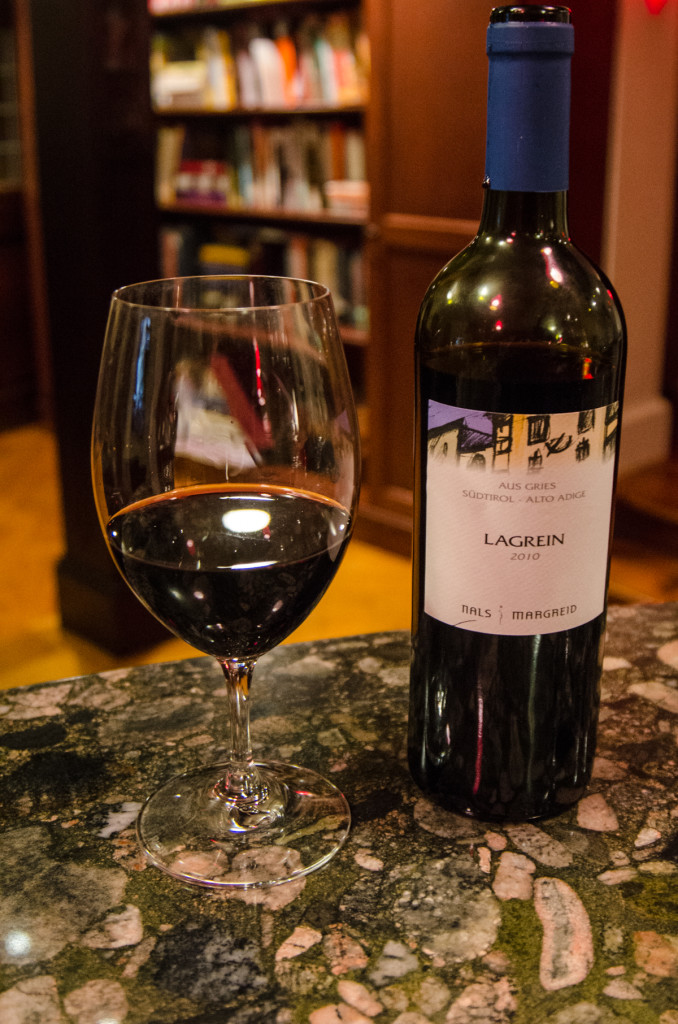 Lagrein 2010
Lagrein is a red grape native to the Lagarina valley in Trentino-Alto Adige. A very distinctive, native red with strong herbal notes, it is used in red and rosé wines. Lagrein grapes produce wines that exhibit a high acidity, and even the free run juice is tannic. In order to produce varietal Lagrein wines, winemakers either age in oak barrels, or for younger fresher wines, process the juice to remove some tannins before fermentation.
The Nals Margreid Lagrein is an intense garnet red, with strong aromas of berry and cocoa. Pleasant and fresh on the palate, with flavors of dark berry and cherry, and notes of tobacco and mushrooms. Full flavored and dry, with a nice acidity makes it a great wine to pair with game, braises and stews.
During my visit to their cantina, I was able to taste a few more of their wines unavailable here in the US.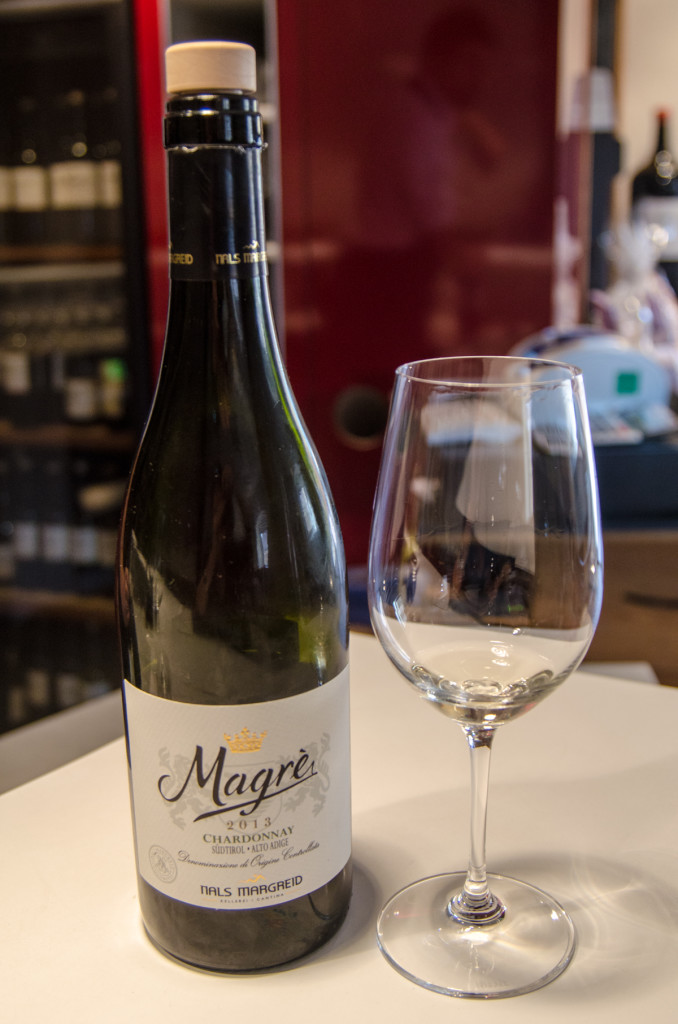 Magrè Chardonnay
A nice crisp Chardonnay, with flavors of tropiclal fruit and ripe pineapples. Well balanced, salty, with a fresh acidity. A nice wine to enjoy with first courses and seafood.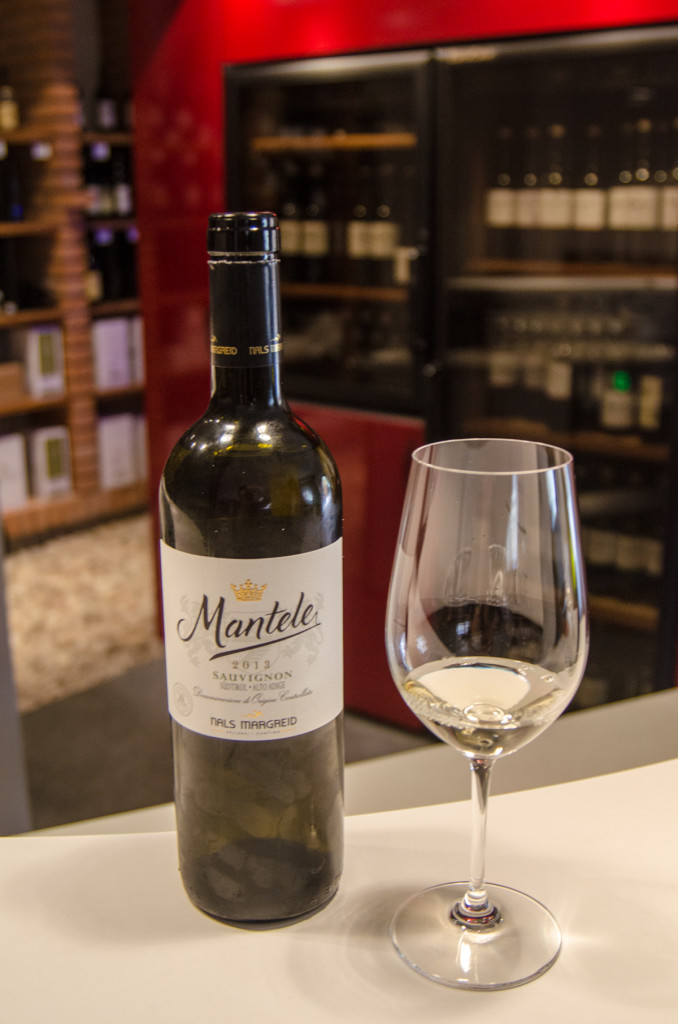 Mantele Sauvignon
A lovely Sauvignon with lively flavors of citrus, grapefruit, and melon with sweet floral notes. Well-balanced with a vibrant spiciness and a creamy consistency. Fresh, with great body and a long finish. Enjoy with vegetable dishes, and lighter pastas and risottos.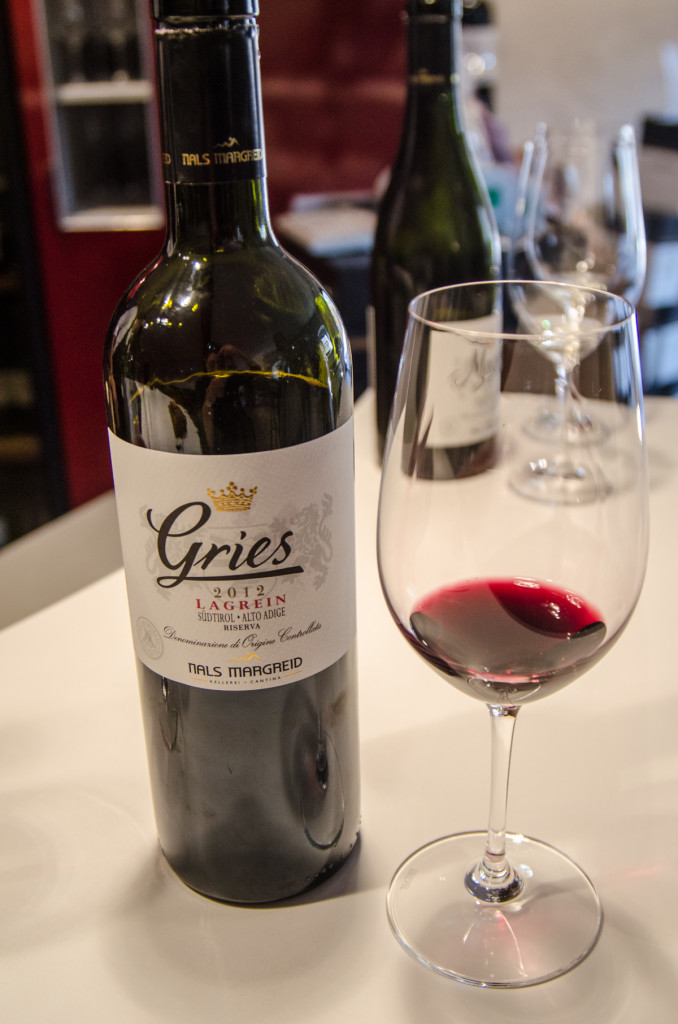 Gries Lagrein Riserva
Margreid's Gries Lagrein Riserva comes from the historic vineyards of Gries, near Bolzano. This wine ages for 20 months in small barriques, mellowing tannins and producing a fruity and aromatic bouquet of ripe berries, cherry and chocolate. Full-bodies and well-structured, velvety and elegant, crisp and fresh. A wine to enjoy with grilled lamb, pork, beef and game.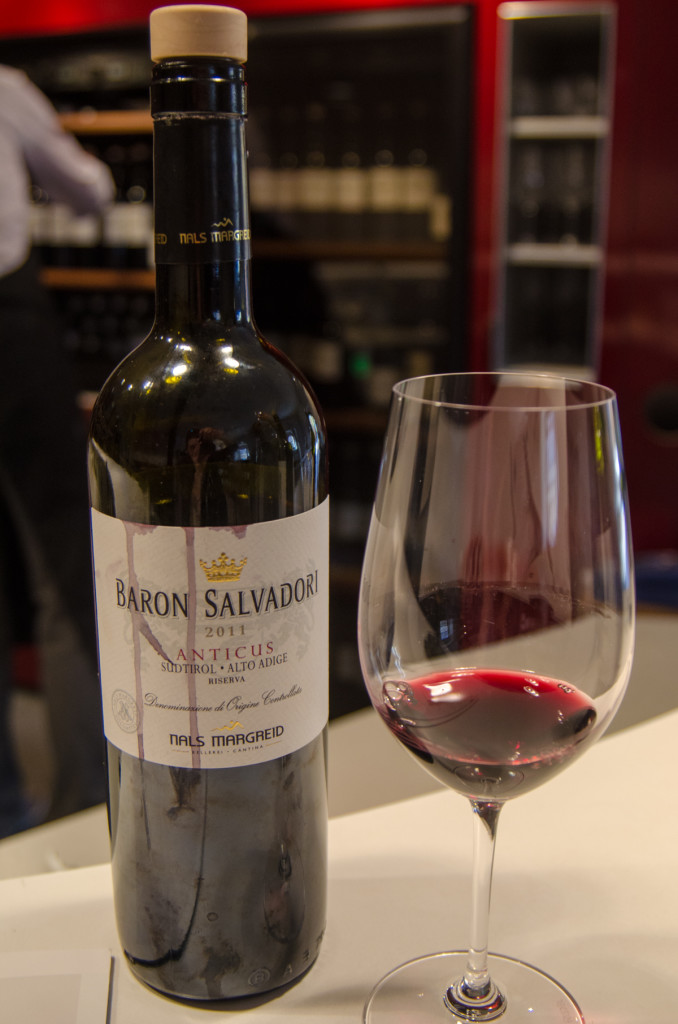 Anticus Riserva Merlot • Cabernet Baron Salvadori
This blend of Merlot and Cabernet Sauvignon, this is a lovely, elegant red with ripe aromas of ripe forest berries, currants and violets. Nicely balanced, sophisticated, refined tannins and a persistent finish, it would pair wonderfully with hearty fare, like braised or roasted meats.
Where to purchase Nals Margreid wines in Boston area. If any of these don't carry them, they will be happy to order them for you.
Downtown:
Federal Wine and Spirits
Boston Wine Exchange
BRIX
Bacco's
South End:
BRIX
Urban Grape
West Suburbs:
Urban Grape (Chestnut hill)
Spirited Gourmet (Belmont)
Concord Wine & Spirits
North Suburbs:
Henry's (Beverly)
Pairings (Winchester)
Leary's  (Newburyport)