Mision 19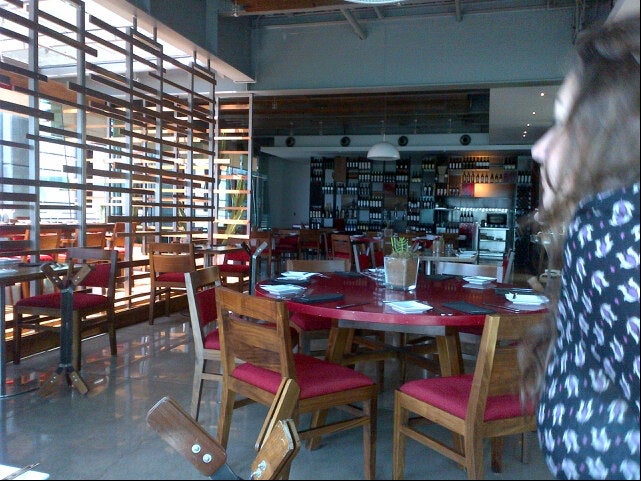 Foursquare Tips
Anthony Bourdain... Recomend este sitio. Y no se equivoc muy especial el lugar el servicio increble y la comida perfecta :)

Recomendamos los ostiones un must de Misin 19

Increble el pulpo al carbn, el pato en salsa de guayaba con mezcal la gomita de fresa/pimienta... Delicioso!

Las bebida diseadas por el chef son una delicia prueben " el fresa" love it

El pastel de zanahoria delicioso!

Whoa! Not your average Mexican restaurant. Get the tasting menu paired with wines and discover some great New Mexican flavours

Hay que ponerse en manos del chef y pedir el men degustacin

Highly recommend trying the 6 times tasting option, excellent experience.

Simple y sencillamente: Delicioso!

Tablita es un platillo delicioso y espectacular, la ensalada Iceberg es una alucinante mezcla de sabores... No olviden probar algo de la Mixologia que ofrecen!!

Pidan la degustacion y dejense llevar

La fresa y el Martini de tamarindo buensimos!!

Los ostiones son un must!! Increblemente deliciosos.

Enjoy the Foie Gras and a regional wine like Vino Pijuan : and say hi to Xavier

La ensalada Iceberg es una delicia. El Risotto es extremadamente.

Fui a los 6 tiempos de Baja Culinary Fest y estuvo increible, comida y maridaje. Andrs (Somellier) felicidades!... Pero la atencin y el servicio fueron insuperables...Enhorabuena!

Men Degustacin sin duda lo mejor para la primer visita. Delicioso, sper recomendable

Men Degustacin

Pedimos ostiones, pulpo al carbon, el pato, las manzanas con yogurt; todo bueno, el lugar agradable. Otro da iremos por el men de degustacin que tambin se antoja.

Cocina molecular. Dganme lo que me quieran decir, yo prefiero quedarme sin hambre.