MGM Resorts International to Build a Park at the Las Vegas Strip in 2016
Slated for an opening in 2016 at the same time as the new 20,000-seat arena on the Las Vegas Strip, MGM Resorts International will be installing a park that will link together Monte Carlo and New York-New York. In name, a "park" on the Strip might sound like a far-too subdued place for the surrounding area, but, as Vegas goes, The Park isn't going to be anything like the playground-toting grassy acreage of land near your home.
event_venue=###contact_name=###contact_phone=###contact_email=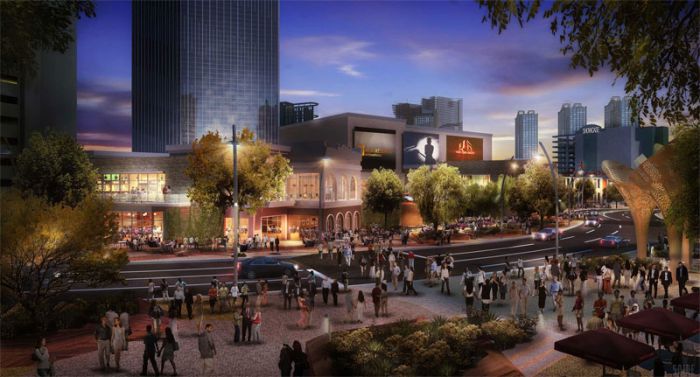 The Park is planned to be an immersive and interactive location featuring entertainment, dining and the park itself. Aesthetic touches like cobblestone paths and tree-lined streets act as a visual unification between the current parkways and the upcoming mosaic tile backdrop of much of The Park's setting. It's interesting to note, that this installation seems to go hand-in-hand with the seemingly family-friendly push that many casinos and hotels through Vegas have been undergoing.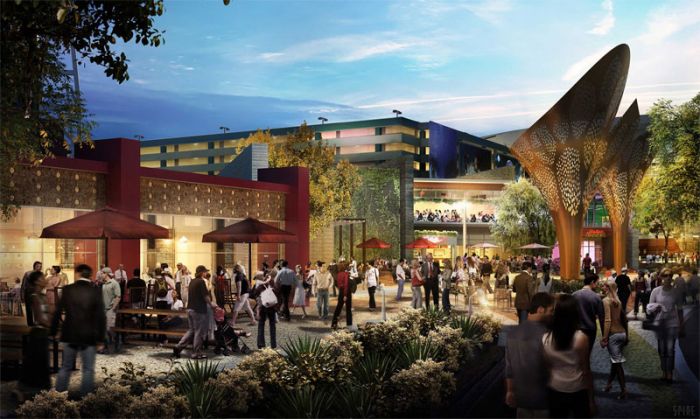 Various outdoor dining venues are being implemented that range from burgers and waffles to sushi and beer as well as A Robert Mondavi Jr. Wine Experience, where the look and feel of Napa Valley is recreated for park-goers to taste over a hundred wines.
Design wise, MGM has teamed up with Cooper, Robertson & Partners, Marnell Architecture, and !melk to create a significantly attractive open space. Natural elements like native and imported desert plant species will provide year-round greenery, which will juxtapose nicely to The Park's water features, matured trees and large shade-creating sculptures.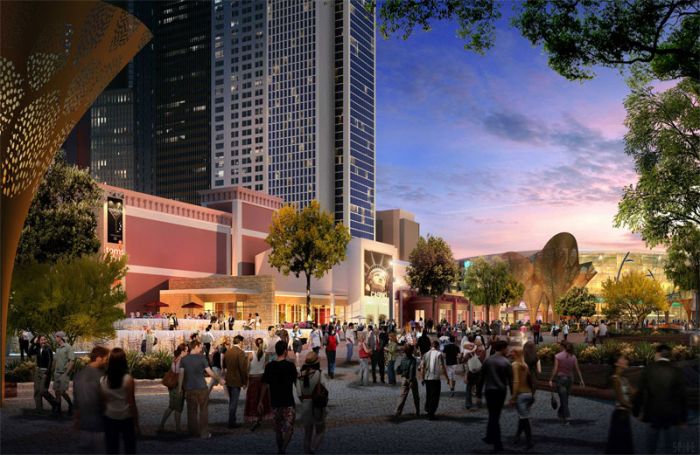 To combat some of the intense summer and early autumn Vegas heat, many surfaces throughout The Park will be crafted from marble, which cools much faster than materials like concrete, asphalt or sedimentary rock. So yes, MGM is actually putting a park on the Strip. But, it's already looking to be a Strip-worthy park if there ever was one, and we're excited to visit the space come 2016.