Memphis Farmers Market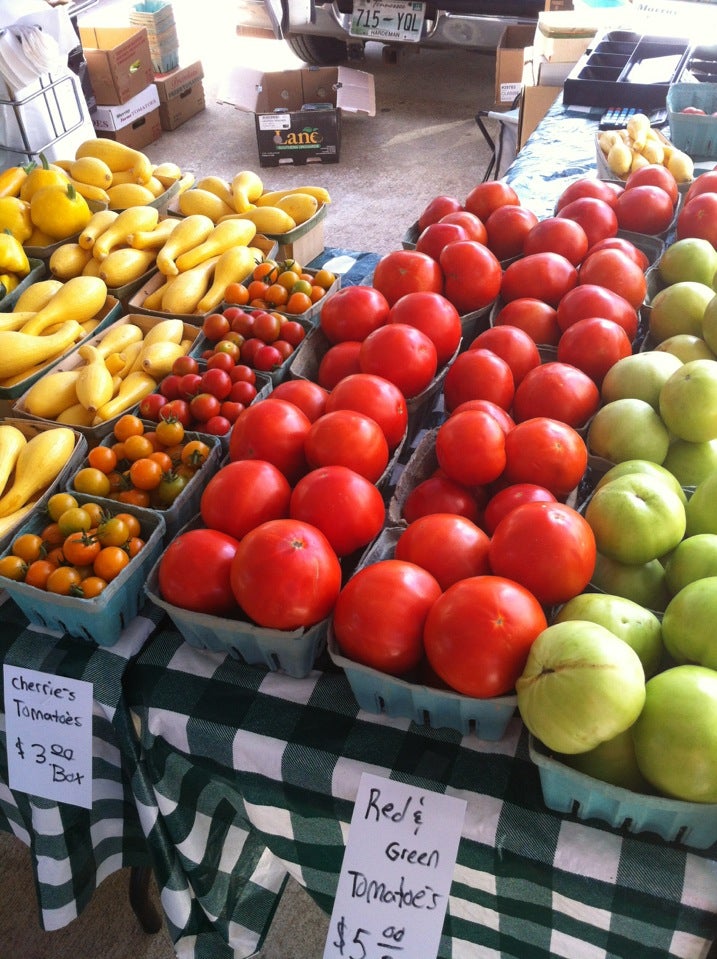 Map: Surroundings & Nearby
Foursquare Tips
This place is a wonderland. Shop around, listen to performers and enjoy fresh local food.

The mayor gets free coffee and donut!

Check out the new Indian Food Truck...I recommend the Sesame Scallion Naan...only $3!

Pick up some chilled cucumber dill soup from 20/20 (the Southern Optometry School cafe). It is perfectly light for summer and yum!

Bring your dog to the MFM. There's free petsitting while you shop.

Rockin dough pizza is the best. Fresh vegetable is yummy! Quiche are good, more like a bread pudding consistency. Enjoyed the crusty party of the quiche with the charred taste.

Bison Tacos from the Fuel Cafe food truck.

Cool off with a slice of fresh watermelon from the market!

Real angus meat dry aged

Great selection of local goods! Skip the grocery store lines and head here for all your local produce and plants, listen to some good music and get some breakfast/lunch at one of the food trucks!

Sample something...whatever suits you fancy

You can expect a warm and friendly greeting when you arrive. Our caring staff will make sure your visit to Midsouth OBGYN is ... http://www.midsouthobgyn.com

Great for fresh vegetables.

If the popsicle vendor is there, try the hibiscus mint.

Great place to enjoy people, food, shopping, and having new experiences!!!

Lewis Virtual SEO 5100 Poplar Avenue, Memphis, Tennessee 38137 (901) 466-2220

Support your local produce! Fresh fruits and veggies. You must check it out.

Fresh produce!

Love to come here every Saturday morning!

Great!!! I'll definitely go back!!!