Livingston Restaurant+Bar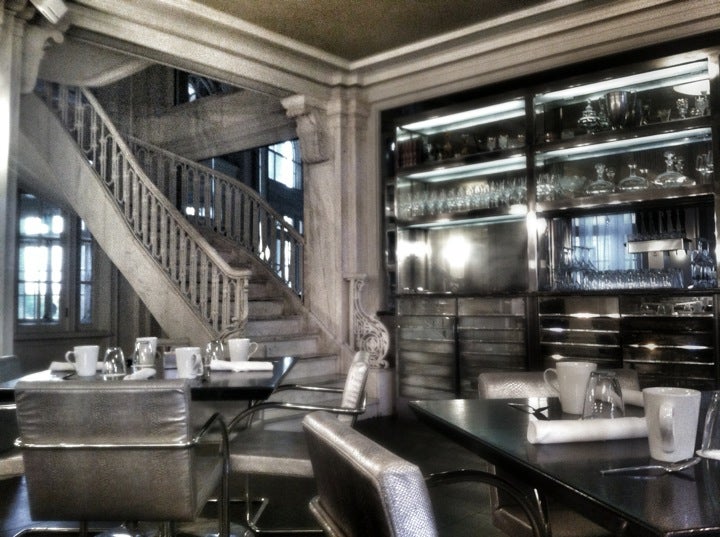 Map: Surroundings & Nearby
Foursquare Tips
Take advantage of the "Millionaire Monday" special: for $16 enjoy a whole lobster or filet mignon, choice of celery root soup or baby spinach salad and one side. The high life! More info at the link:

The bartenders are horrible here. There are 3 of them and you can't even get a drink.

Their brunch is amazing... You have to try the crab cake benedict!

"Millionaire Monday's" - $16 gets you an Appetizer, Side , and Filet or Lobster! Enjoy!

Leave a big tip, Paul is worth it.

The turkey sandwich and chopped salad for lunch are delicious! Sit on the patio if you can--it's a great urban experience.

Not like the old days. W hotel wanna-be. Desserts are not worth the calories. Restaurant food disappointing. Only advantage is FOX proximity. There is a reason they give out coupons

The "Millionaire Mondays" lobster is frankly mind-blowing for the $15 price. Salads are competent but flawed. Unfortunately, they put out one of the most awful burgers encountered in years.

Late Harvest is deeeelish :)

Livingston offers up to 3 hours of free valet parking while dining

Hit up Millionaire Mondays, and try the filet on a bed of mac-and-cheese. Delicious.

Gary's modern American food is amazing. Go check out the beautiful space at the newly remodeled Georgian Terrace hotel for a pre Fox theatre meal. -Eli Kirshtein, Top Chef

Check out Livingston Restaurant and Bar as seen on Chopped

The chef's desire to create a signature Atlanta experience based around local produce was thwarted somewhat by the sheer volume and grueling schedule of a breakfast/lunch/dinner/catering operation.

My date & I ordered the Country Ham Croquette, and it was DELICIOUS. The GTB 10 oz. Angus beef burger with Elberton blue cheese cream was fantastic!

get off at level six in parking garage to get to hotel

What used to be a decent selection in South midtown, is now a pretentious overpriced menu with under seasoned food am D lackluster service. Still waiting for the ketchup.

Brunch time!!

Livingston is participating in Midtown Restaurant Week! Across Atlanta brunch, lunch and dinner menus will be offered at $15, $25 and $35 prix-fixe pricing tiers. Details: http://wp.me/p1t9ft-d8k

The food was out of this world! Delicious.