Jaho Coffee & Tea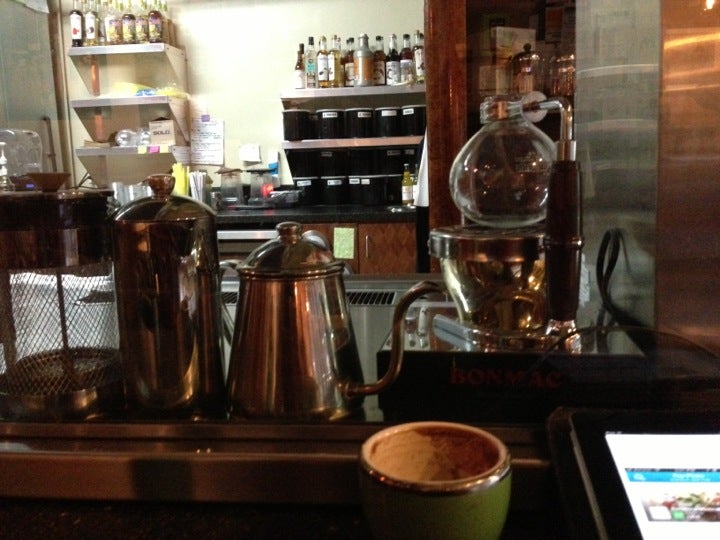 Foursquare Tips
Free wifi. Password: Guatemala

Iced Hanoi is rad. Warning: very caffeinated!

Pay with your face using Square Wallet - get 50% off your first visit!

If you've got the time to hang out and witness their baristas brewing their superior coffee pour-over, press, siphon, or Chemex-style, it's a true art form.

Delicious Spanish latte! Great for studying if you're a student on the BU medical campus. All the hot drinks I get here are never quite warm enough, though (and I'm a wimp about these things).

one of the best coffee shops in Boston, and definitely the best in the south end. get the nutella double espresso!

The cinnamon scones are out of this world!

Coffee Mocha and bagels

Marginally better than Dunkin Donuts, not by much. Atmosphere resembles a subsidized retirement home.

The boba in the blended bubble tea taste like stale bubble gum. Gross.

The staff (both of them) had no clue what beans they were using for espresso and even seemed confused by the question I got a & breve, the onion design fits my mood but it is tasty

I had the Scorpio. One of my favorites. I'm here with my four toddler children and aunt. The ambience is wonderful and my children are well-behaved. This place is going to be a regular place for me

That new barista Ricardo is awesome!

Our bagels are vegan!

Great seasonal lattes and pastries!

ICED HANOI NOW

Bad Coffee taste ever. I'm just going there because it open to 11pm

So happy to be visiting and get a soy maple latte! Yum!!

Everything, you can go wrong with anything on the menu, from tea to dessert its always a win win

The lavender chair and red velvet hot chocolate are out of this world.