Ithaa Undersea Restaurant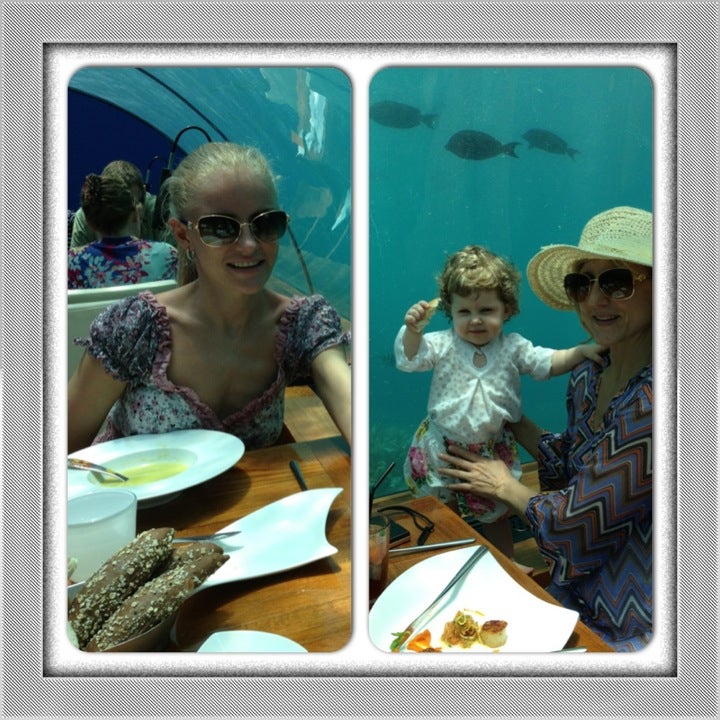 Map: Surroundings & Nearby
Foursquare Tips
World's first glass Underwater Restaurant

Do the 6:30pm seating to see the undersea life in day light, change color at sunset, and at night. Food is the best on the island and they will change out any of the set menu selections for you.

Must be on your to do list

Great food, but portions are huge for an 8 course set menu. Don't dine at night, you won't see any fish.

A delicious 26 course meal with fish, rays, and sharks swiming around you. It's a once in a lifetime experience that you won't want to miss! But it only has 6 tables, so make a reservation early.

Fantastic food and atmosphere. Gave me a chance to try foods I've never had, like caviar. 6:30 seating is the best. Expensive, but the experience is worth it.

Avoid eating there when small crying children are about, it really ruins the atmosphere. Get a table further away from the entrance stairs, fish seem to be more abundant there.

The world's first all glass restaurant 16 feet below sea level. Interesting concept: watch the sea life swimming around while you eat seafood. Go ahead, splurge!

Life is full of possibilities

Eat dinner rather than lunch so you got to see the sunrise thru the sea.

Must go and see!!

5m2015/2/25DThe Daily Meal 4114240USD2.850USD

!