Green City Market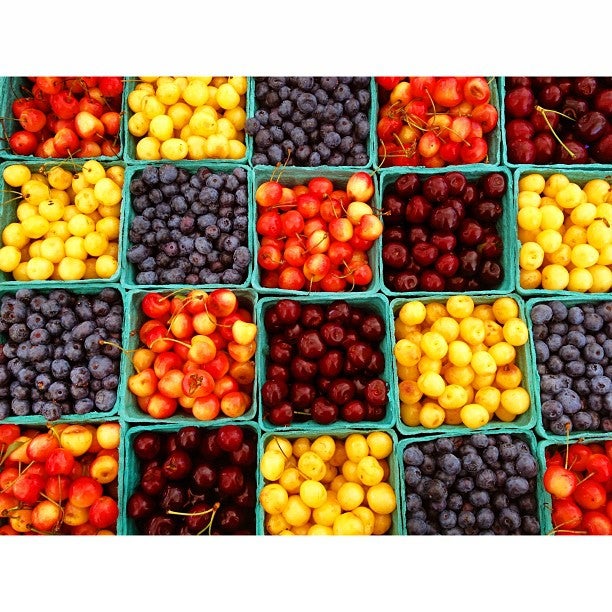 Map: Surroundings & Nearby
Around the Web
. Photo via Give Me Some Sugar Thursday Chicago's Green City Market will host their annual Chef BBQ this

fabulous Green City Market , featuring visiting and local Chicago Chefs. Past JBF Award winners such as

the proceeds from the menu directly benefit the Green City Market. For more information, click here

the Green City Market that same morning. Chef Fox meets and mingles with guests while discussing

buffet—now that's a lot of tacos and nachos! Click here for more information. Wednesday Join Green City

NoMI. Your options after brunch at NoMI are endless…shopping on Michigan Ave., the Green City Market
Foursquare Tips
Don't miss the chef demos! Every Wed. and Sat. at 10:30am...see some of the city's finest in action.

Fruits, veggies and more, oh my! A summer (and year-round) farmers' market staple in the city. Arrive early and bring an appetite for some of the unique market finds.

Try the amazing hand-cut pastas from Pasta Puttana!

Sunflowers are huge and gorgeous and the tube roses smell amazing!

Go early. But not too early, of course ;)

Perfect for Saturday morning shopping

One of the best farmers' markets: come early and browse, get a bite, pick up meat and vegetables, stay for chef demos

Wander over to Peerless Bread & Jam for exceptionally flavorful whole-grain breads:

Hoosier Mama Pies and Savory Accents!

Make sure to have a Nomad Company wood fired pizza. They are new to the market this year. Ingredients are from the market and pizza is fabulous!

Stamper cheese has it all!! The apricot brie and smoked string cheese are the best! Delicious!

Love it here. It is better than therapy !!

The earlier the better to beat the crowds and get the best fresh produce.

I don't feel safe shopping here..................

rainy yet green

Bring water/drinks on a hot day. Pretty surprised they weren't printing money by offering lemon shake-ups, slushies, ices or smoothies.

Its beautiful city market for shopping

Crpes are so good

Fruit, berries, bread, corn... Everything

A lovely market, and absolutely enormous!