Garlic Parmesan Pull-Apart Bread
November 17, 2016
Garlic Parmesan Pull-Apart Bread
Garlic Parmesan Pull-Apart Bread is great for serving next to turkey and stuffing or spaghetti and meatballs. It's a crowd pleaser, that's for sure!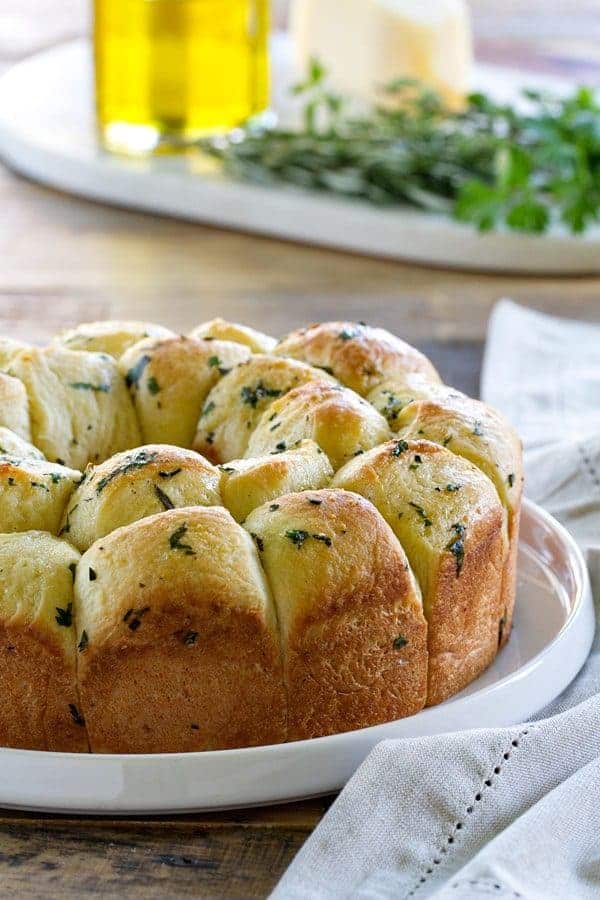 This is a sponsored post on behalf of Fleischmann's® Yeast. Thank you for continuing to support the brands that make My Baking Addiction possible.
Pull-apart breads. Everybody loves 'em, am I right? They're incredibly easy to make, and so versatile. You can make them sweet, like my Cinnamon Pull-Apart Bread, or you can make them savory, like this Garlic Parmesan Pull-Apart Bread. If you're not a fan of parmesan, check out this recipe for Olive Oil, Garlic and Fresh Herb Pull-Apart Bread, it's super delicious.
Now, I originally made this bread as a test run for Thanksgiving dinner sides, and I'm happy to say it's going to sit right alongside our turkey that day. But we've also made it a few times since then, to accompany Eric's ever-present spaghetti and meatballs dinner.
The post Garlic Parmesan Pull-Apart Bread appeared first on My Baking Addiction.