Fresh52 Farmers Market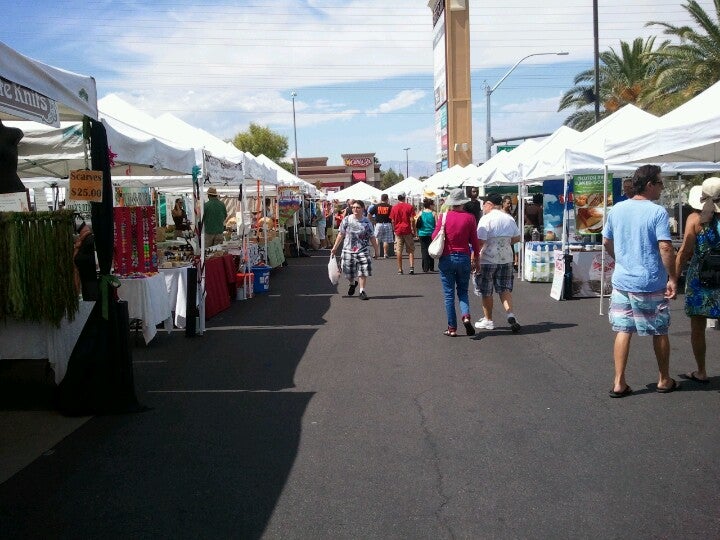 Map: Surroundings & Nearby
Foursquare Tips
The Fresh52 Farmers Market is brimming with local growers and artists, and offers a bit of everything, from vendors selling chemical-free seasonal fare to craft workshops for kids.

Bring cash

Fresh Roasted Coffee by Frankly Good Coffee every Sunday. @franklygdcoffeeThe freshest and biggest selection of micro roasted coffee's, Organic Coffee and custom roasting and blending.

Shop carefully for #organic and/or #nongmo; this is what we for $18.00!!

The far end. epicurean local community fun. #sincity #farmersMarket

Fresh #organic produce in the #highdesert!

Glenn makes great coffee. Get aero press for a darker flavor than drip. Support local roasters.

Bring cash

Come early for best selection and to beat the heat. Also close to closing vendors have markdowns!

Fresh baked artisan dog goodies! All natural!

Cash ONLY! Fresh52 is only open on Sundays from 830 am-1 pm

The early bird gets the worm! Come early for the best picks! They sell out fast!