Famous Door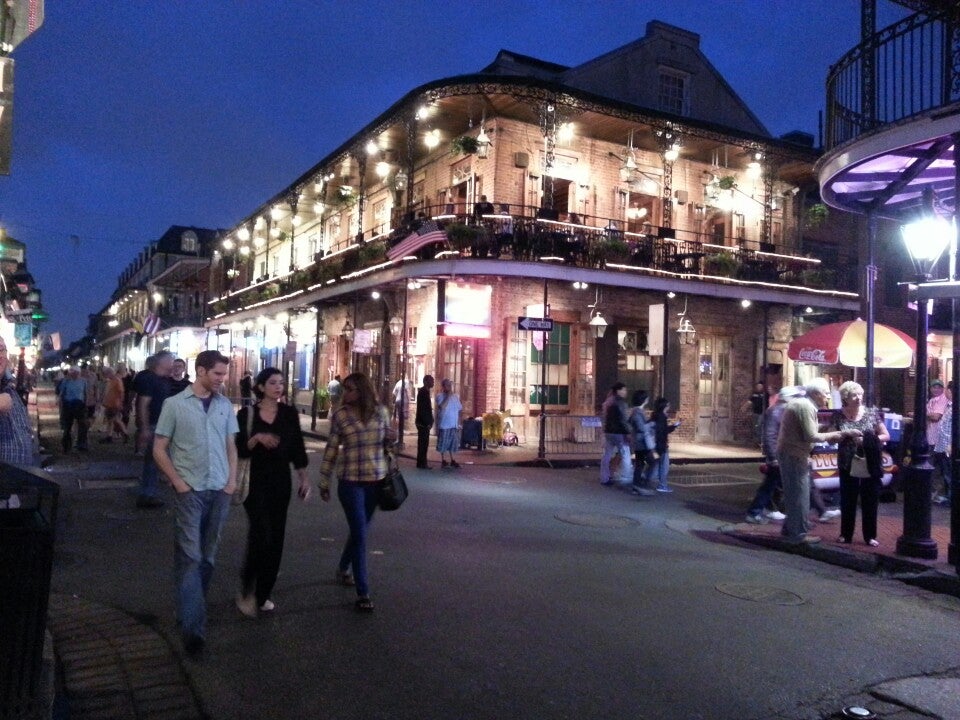 Foursquare Tips
Fuck all that shit. This bar is a blast!!! Dance your Ass off!!!!

Best Rock cover band on Bourbon... Always

awesome band!

Good bands

Good band +80's music= a good night

1 Beer and a mix drink 19.50 give me a fucking break!!!!!

Shot girls are there to give you a good time. Be nice or leave! They're only trying to do their job! Aside from that, drink up! You're on Bourbon! What else are you there to do?!?

Aggressive shot girls. Without asking I had 2 shots down my throat as did my hubby then she demanded $13. For the rest of the night we has to physically put our arms out to keep them at bay.

Okay live music, terrible crowd, and the shot girls are WAY too aggressive; wont take no for an answer.

Band rocks, cute shot girls

Beware of the show girls

This place rocks for 80s cover band types and a great and friendly crowd.

Bathroom totally smells like the first floor bathroom of the fraternity house. Memories.

Most incredible band/bar in NO

Have an Abita. It's good

Good band. Good crowd.

Best live music on Bourbon. Period.

Found everyone to be friendly had a good time

Selection of liquors

Sensacional esse bar, msica super agradvel sem ter que pagar couvert como no Brasil, shot girls com drinks exticos!!!