This Epic Stacked Vegan Burger Features a Jalapeño Popper–Stuffed Fried 'Chicken' Patty
October 20, 2016
This Epic Stacked Vegan Burger Features a Jalapeño Popper–Stuffed Fried 'Chicken' Patty
In a quest to show that anything can be made vegan, we got together with Aaron Parker of SolFood Vegan to make a spectacle of a recipe: an epic stacked burger piled high with all our favorite appetizers.
We started out with a pretzel bun and a layer of fresh guacamole: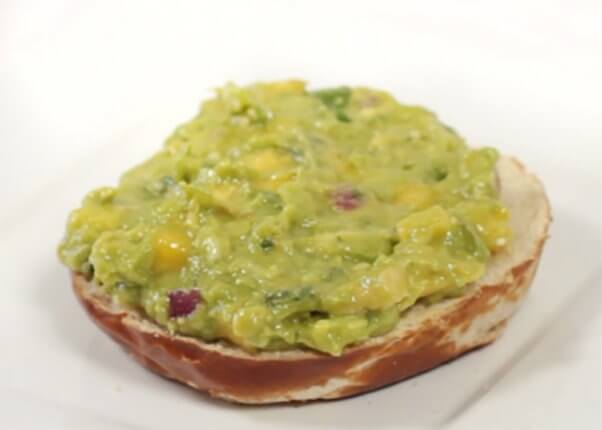 Then we added SolFood Vegan's jalapeño popper–stuffed fried "chicken" patty. (Yes, you read that correctly.)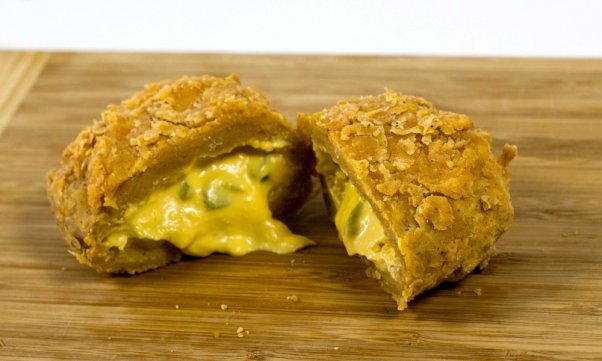 Next came some crispy onion rings, which we topped with a smoky barbecue sauce: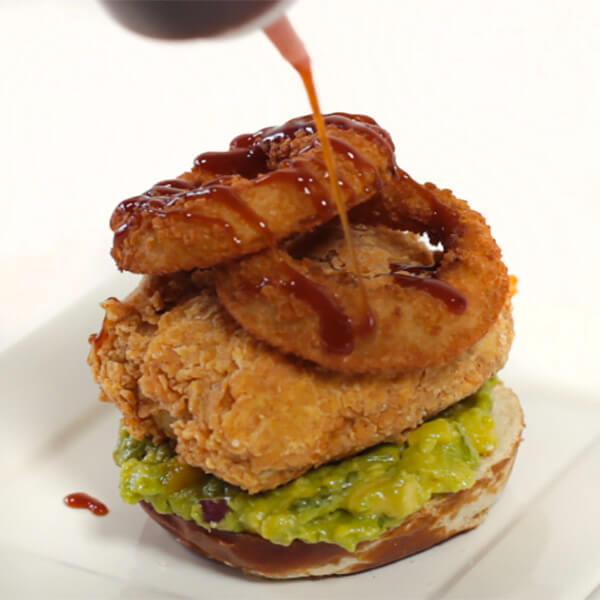 No appetizer spread is complete without nachos, so we added some tortilla chips and a creamy dairy-free nacho cheese. (Try Follow Your Heart brand.)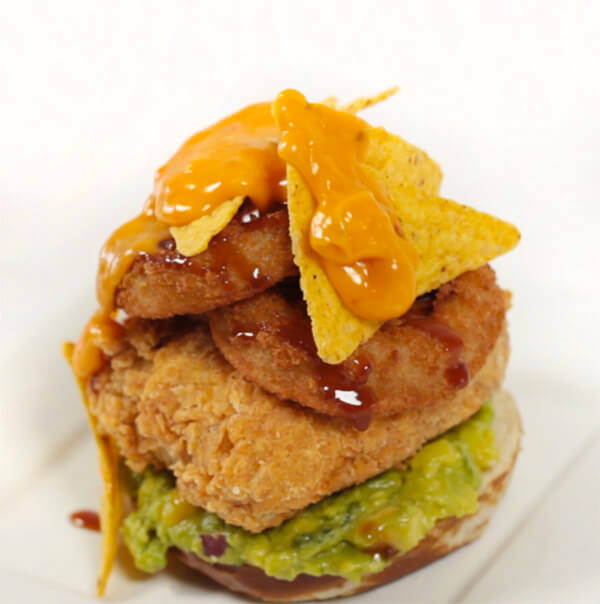 We couldn't resist some classic French fries with ketchup: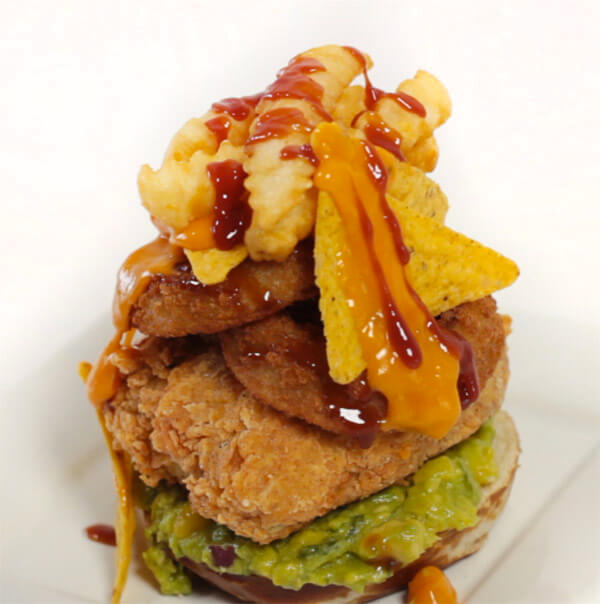 All this was topped with the pretzel bun and a pickle to seal the deal: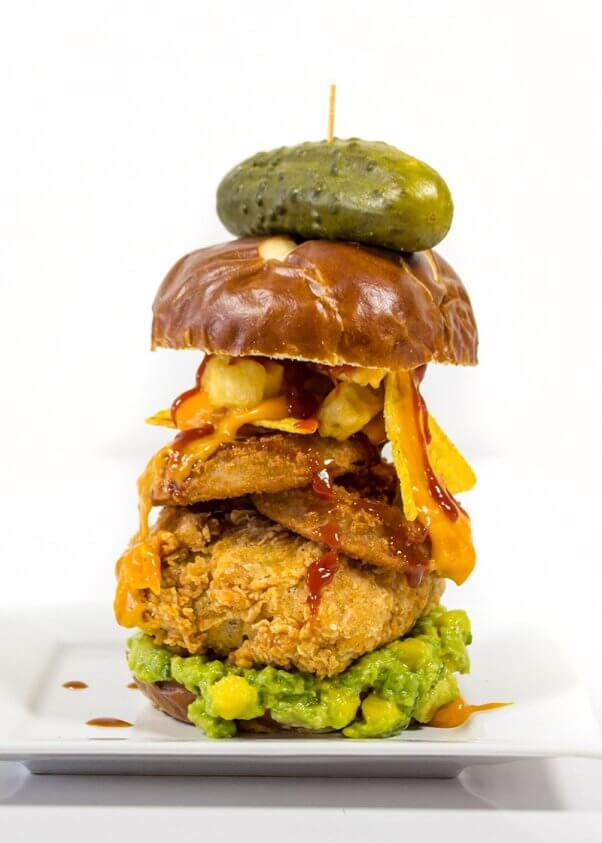 Somehow, we managed to pick it up and take a bite:
Watch it all come together:
This burger is proof that literally anything can be made vegan. What are you waiting for?
The post This Epic Stacked Vegan Burger Features a Jalapeño Popper–Stuffed Fried 'Chicken' Patty appeared first on PETA.