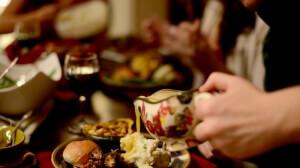 Don't forget the gravy when planning your holiday menu. This festive staple is the perfect way to top off your plate at any family gathering. There are plenty of cruelty-free options available at your local grocery store. Any of these vegan gravy brands will be the perfect addition to your cruelty-free holiday meal—and some of these names may even surprise you!
This savory gravy is the perfect mealtime companion for your Tofurky roast.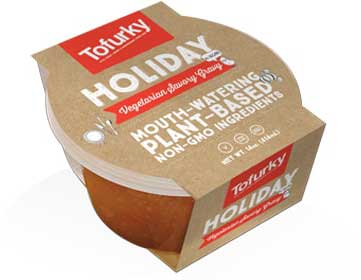 Simply Organic Vegetarian Brown Gravy Seasoning Mix
For those who eschew mushrooms, this vegan brown gravy is your saving grace!
Pacific Foods Organic Vegan Mushroom Gravy
This vegan gravy will make any dish feel like a holiday meal.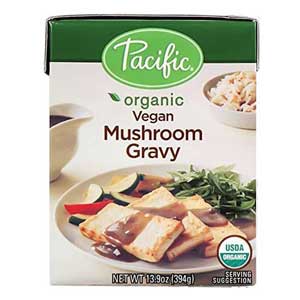 The canned-soup giant offers a tasty mushroom-flavored gravy that's delicious with mashed potatoes.
Imagine Foods Organic Vegetarian Wild Mushroom Gravy
Using this pre-mixed gravy is a great way to save time in the kitchen during the holidays.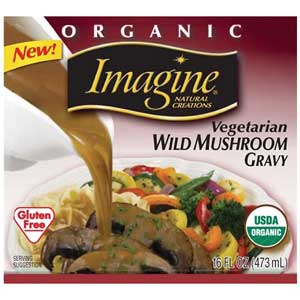 You can also make your own—check out this recipe for Roasted Garlic Gravy.
This list of easy-to-find vegan gravy options proves that it's easier than ever to celebrate with a cruelty-free holiday feast! With a beautiful and delicious vegan main course and scrumptious animal-free sides, such as creamy mashed potatoes, green bean casserole, and stuffing, your family's favorite traditions can continue on with a compassionate twist. Want to add even more tasty recipes to your holiday table? We've got you covered.
I Want More Vegan Holiday Recipes!
The post Easy-to-Find Vegan Gravy Brands to Top Your Holiday Feast appeared first on PETA.