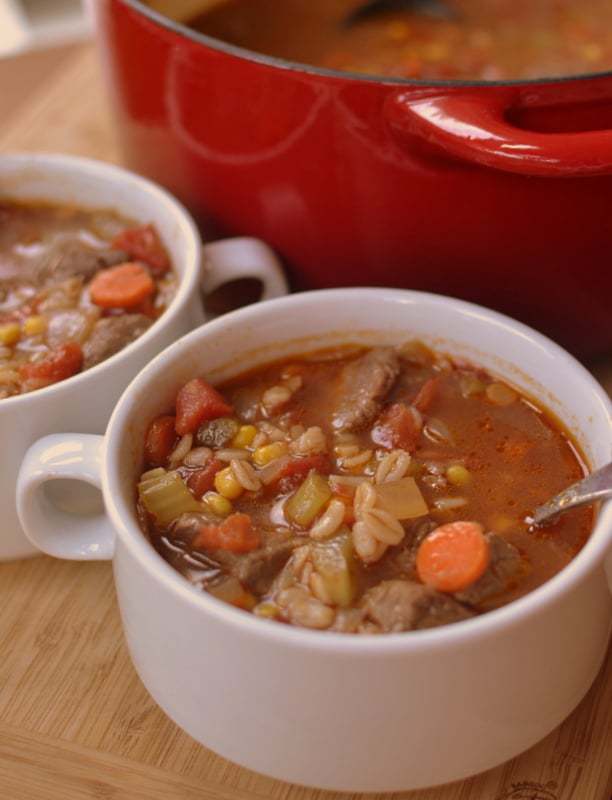 I love soup.  The cool days of Autumn are beginning to move in and there is just something wonderful and comforting about a nice big stockpot full of soup.  Albeit if you are little crazy like me soup is good any time of the year.  This Easy Beef and Barley Soup is sure to become one of your families favorites.  I use beef stew meat and Quaker Quick Barley to make this easy and quick to throw together.  So you ask what is barley? Barley is a wonderfully versatile cereal grain with a rich nut like flavor and an appealing chewy, pasta-like consistency.  In fact if you did not know better you would swear it was pasta.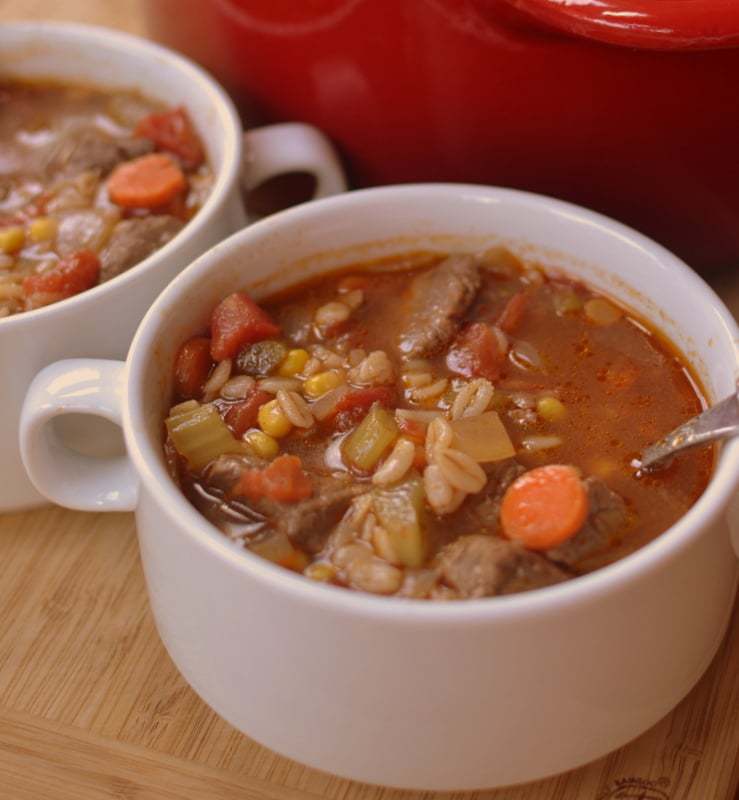 You are sure to love the combination of beef, carrots, celery, onions, tomatoes, corn and barley in a deliciously seasoned beef broth.  From start to finish this recipe can be made in less than an hour including simmering time.  How can you argue with a scrumptious nutritious bowl of absolute goodness?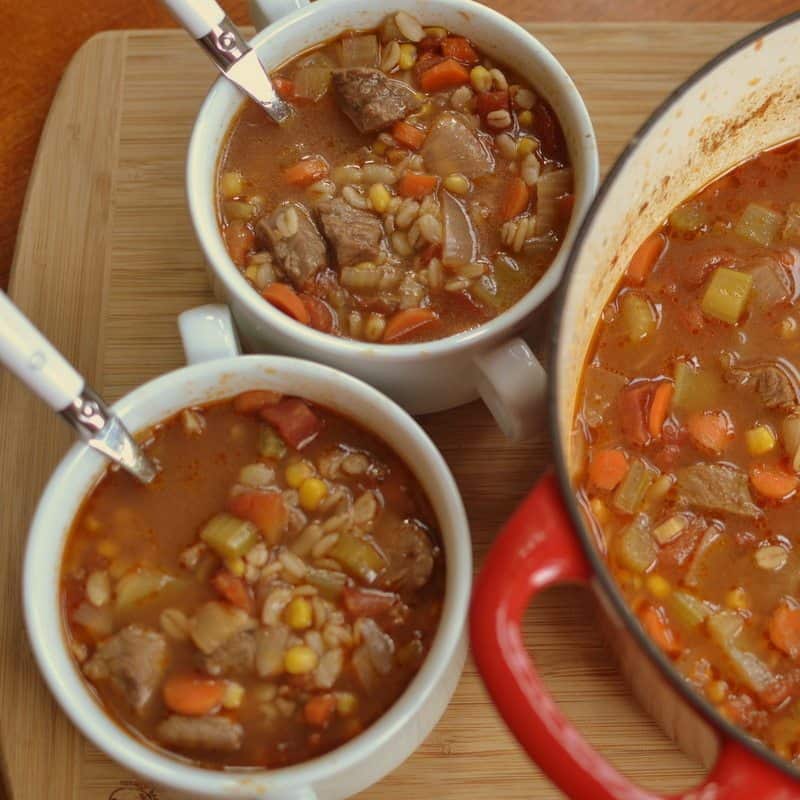 Hope you enjoy my food loving friend!!
Easy Beef and Barley Soup
Ingredients
2 tablespoons olive oil
1 lb beef stew cut in small bites
2 carrots sliced in thin rounds
2 stalks celery sliced thin
1 medium onion chopped fine
3 cloves garlic minced
4 cups low sodium beef broth
1 can diced tomatoes (14.5 ounce)
1 can corn drained (14.5 ounce)
2 teaspoons Cajun seasoning
1 bay leaf
1/2 cup dry red wine
3/4 cup Quaker Quick Barley
Instructions
In dutch oven or large stockpot heat olive oil over medium heat. Add beef and brown. Add carrots, celery, and onion and cook for 2-3 minutes. Add garlic and cook for additional minute. Add beef broth, diced tomatoes, corn, Cajun seasoning, bay leaf and red wine. Reduce heat and simmer for 30 minutes. Add barley and cover with lid for 12 minutes. Remove lid and continue simmering for 15 minutes.
Schema/Recipe SEO Data Markup by Yummly Rich Recipes0.1http://www.smalltownwoman.com/easy-beef-and-barley-soup/wk_bootstrap();
Other soups you will love!!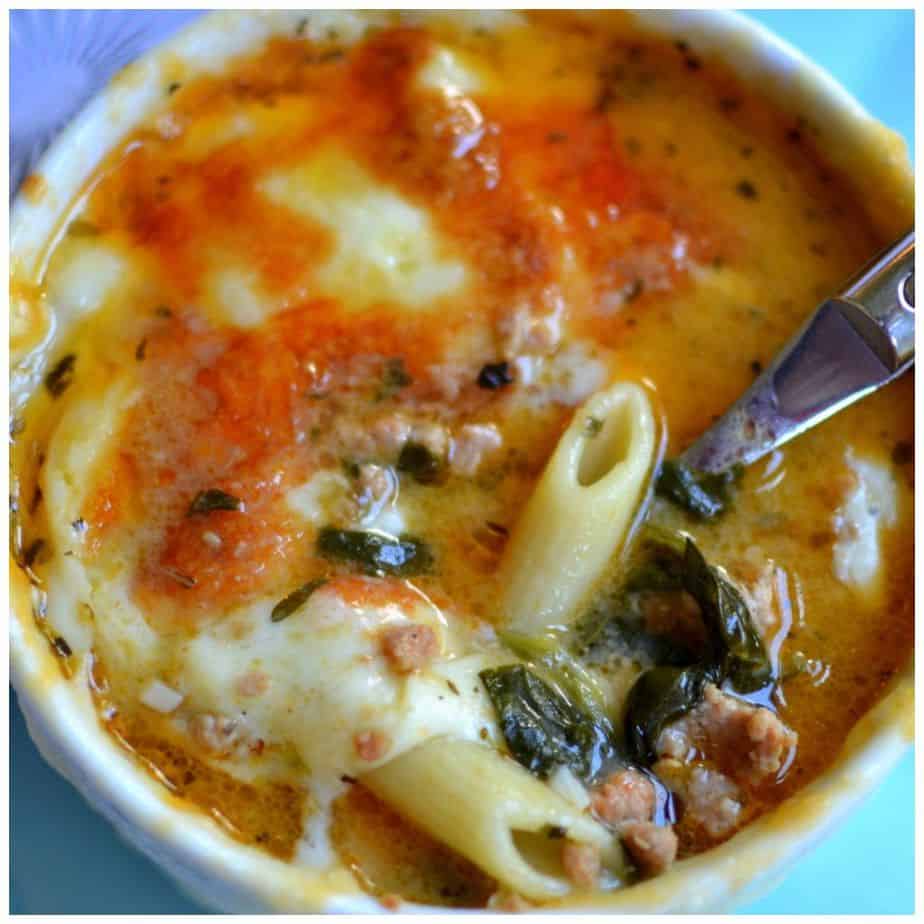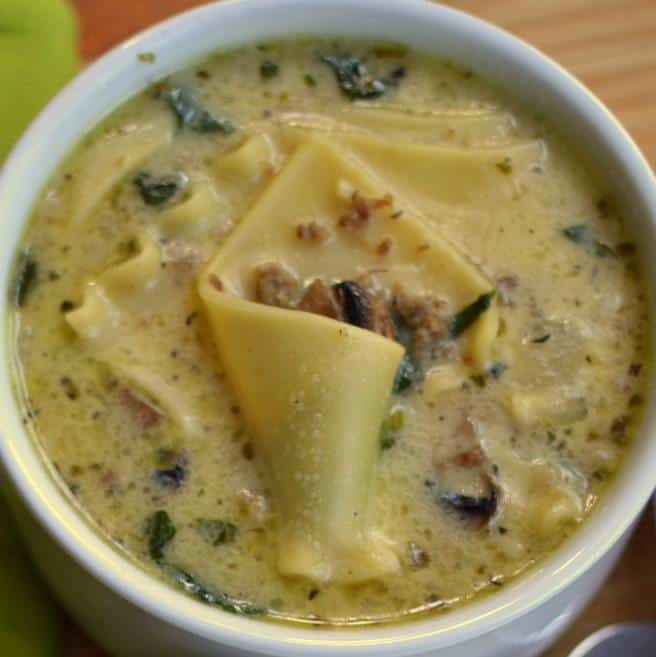 Creamy Alfredo Lasagna Soup
The post Easy Beef and Barley Soup appeared first on Small Town Woman.