Dupont Circle FRESHFARM Market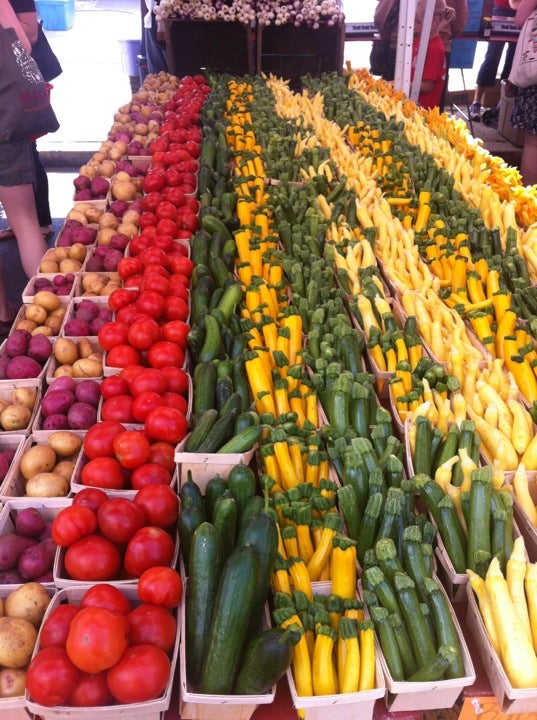 Map: Surroundings & Nearby
Foursquare Tips
Bring your wallet.

Clare's Camembert is pricey but SO worth it.

Ecofriendly farms is the best for fresh meat!

Get here early for the best produce and flowers. It goes fast

I got yelled at by an apple vendor for asking a stupid question when I asked "what are your best apples today". Can we not act like Portlandia?

INCREDIBLE! By far the best Farmers Market in DC HUGE!...love )the samples! Get there early, it gets crowded :

Probably the best farmer's market in the DC area. Go EARLY when the weather is warm. Hot pavement + crowds in the summer can make the market unbearable.

The Creamery's pumpkin yogurt drink - excellent! Like drinking pumpkin pie. Yummy!

Clear Spring Creamery yogurt drinks are amazing!

Please don't talk on the phone or wear head phones! It makes hard to serve you;) TY!

Open year round, rain or shine, over 30 local farmers sell their wares and set out lots of yummy samples for kids. Powered by ParentsConnect.com

Look for vendor named "The Copper Pot." Italian chef offering homemade pasta, sauces, and preserves. Favorite is Concorde Grape and Grappa Jelly. Alcohol makes every thing better, even grape jelly.

Amazing Summer produce, plus a fantastic pickle & kimchi stand, brewery, and hummus samples.

Great Saturday morning treat

bunga rose segar lah

tomato besar dan segar kat sini

Healthy good and great seasonal veggies and fruit.

Fresh fruits, vegetables etal...

Really great market. Come on Saturday for best pickings!

Better even than eastern market.