Drew Drucker: The Man Behind Some of Today's Most Popular Albums
November 23, 2016
Drew Drucker: The Man Behind Some of Today's Most Popular Albums
One could say that Audio Engineer Drew Drucker's zeal for music began with incessantly tuning into Michael Jackson on the radio as child. After attending his first Michael Jackson concert, Drucker's interest in music became an all-encompassing piece of himself. In high school, he took on a role that explored his inherent musical skill, but differed from the spotlight he was accustomed to seeing artists in. Behind the scenes, Drucker worked as an audio engineer, mixer and recording artist. His art became a trifecta of technology, sound layers and sonic strategy.
Today, Drucker has a list of clients and projects that reads like a who's who in the music industry with names such as Scott Storch, Wiz Khalifa, Juicy J, Travis Barker, Bruno Mars and B-Real, amongst others. What sets him up for success? His attention to detail and making sure everything sounds just right, whether he's working with analogue or digital equipment. We spoke with Drucker to learn more about his approach to sound and how he consistently embraces new technology to make each album perfect.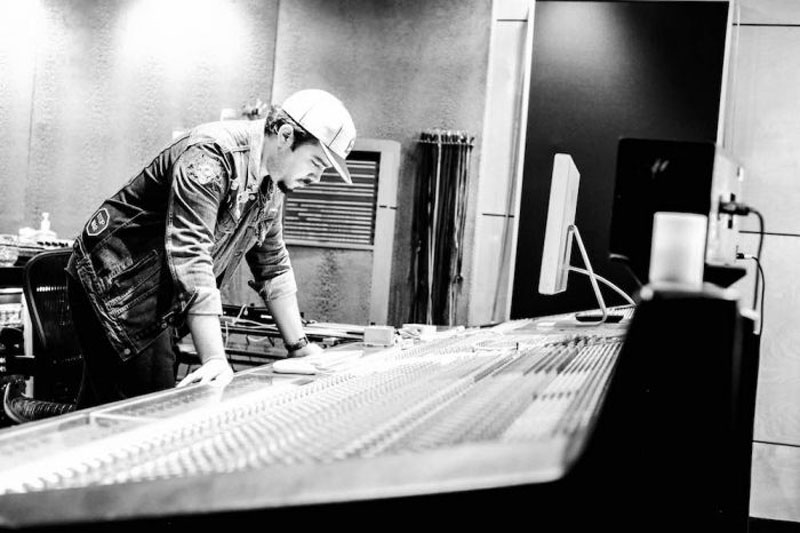 JustLuxe: How do you explain audio engineering to those that don't know?
Drew Drucker: Recording and Mixing engineering is the process of capturing a song and preparing it sonically, in order to be consumed by the masses. A recording engineer sets up microphones in a studio and dials in the sound. This allows the artist to achieve their best musical performance. After the song is finished being recorded, it then goes into the mixing stage. At this point, the mixer lays the foundation for the audible quality of each element in the song. Making sure everything from the drums to the vocals, and all other instruments in between sit well together. Similar to how a chef would plate a fancy meal, everything has to be meticulously placed, from the sauce to the garnish. Just as the horns in song need to be tastefully laid into a track, as opposed to blaringly loud and heavy.
JL: When did you decide to become an audio engineer?
DD: I didn't necessarily decide to become a music engineer. I sought out initially to just be involved in the music industry creatively. Since I had no family or friends in the industry, I needed to find my own path. I heard stories from some industry legends as a kid [through] watching VH1 Behind the Music, and it seemed all the bigwigs started out as interns. I then pursued several different internship opportunities, and ended up doing grunt work at two different studios. Nightbird Studios off the Sunset Strip (formerly The Studio at The Sunset Marquis) & 4thStreet Recording in Santa Monica near the Promenade. After working for free got tiresome, I then squeaked my way into a runner position at Paramount Recording Studios. A runner is basically a paid intern, with slightly more access to the studios and facilities. Still unsure of where this journey would lead, I ended up getting thrown in on some last-minute, decently-high profile sessions, and the rest is history.
JL: Have you always loved music?
DD: I've always been drawn to music. Ever since I was a baby in my car seat, crying to have my mom put Michael Jackson back on the radio, and her attempting to teach me about how the radio actually worked, which apparently was completely out of her control. My parents decided to take me to an MJ concert when I was just a toddler. I don't remember much, but I do recall he had a small pup tent on stage, that he'd enter from time to time during the show. Every time reappearing, wearing a completely new wardrobe. Freaking fantastic stuff.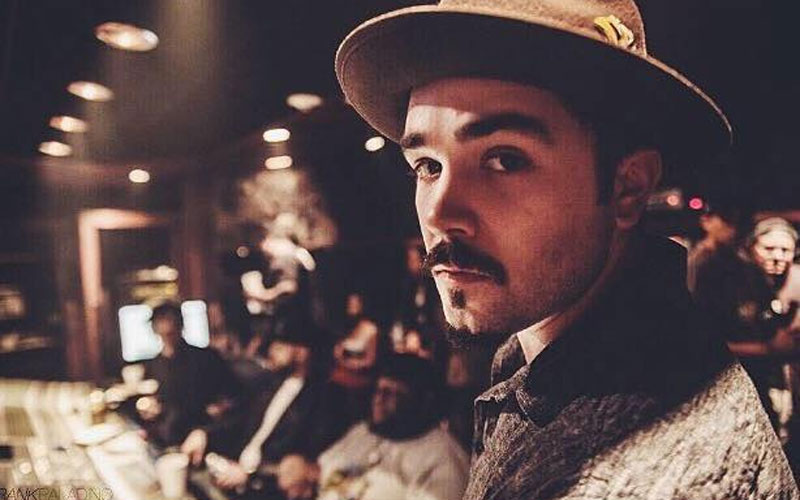 JL: How did interning help mold you into the engineer you are today?
DD: I wouldn't have credited much of technical knowledge to my internships, but I would say that it taught me how to just "be" in a studio. How not to be in the way or distracting from the tasks at hand. Every session I'm on, I always try to take away a learning experience. Whether that's something to do with production, the business side of things, or how to just hold yourself as a professional.
JL: What point did you realize office work and the regular "system" wasn't meant for you? And when did you decide the creative path was the way you needed to go? 
DD: I'd say sometime during my sophomore or junior year in high school, when the administration started encouraging us to research colleges we wanted to go to. My grades were good; I just never saw myself as the frat guy or the lawyer/doctor type.
JL: What are some of your favorite albums as far as audio engineering quality goes?
DD: As far as new music, I'm really liking how everything out of Top Dawg Entertainment is sounding (Kendrick Lamar & Co.). Adele's records sound flawless. All of the Black Key's music has these perfect imperfections about it—heavy distortions and clipping. When it comes to the classics: Steely Dan, Aja, Dr. Dre, Chronic 2001 and all of Erykah Badu's albums.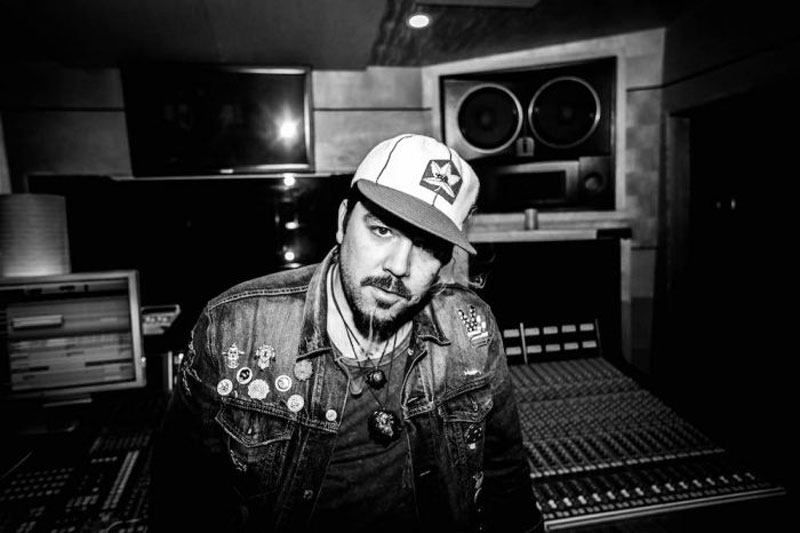 JL: What are the differences between old school and modern audio engineering styles and how do you use them both?
DD: Old School engineering would be making records how people used to before recording with computers became prevalent. This means utilizing all aspects of the recording studio, every piece of analogue gear and every single channel on the console. Modern record making consists of working primarily inside of the computer, which is known as "in the box." The term isn't necessarily fair considering the possibilities inside a computer are nearly endless.
I like to record music using as much vintage gear as possible, this adds harmonic qualities to the sound that are nearly unachievable any other way. When it comes to mixing, I prefer to mix "in the box." This allows for much a faster turnaround, and makes the process easily adjustable. All in all, it's substantially more efficient for me. If budget and time weren't a concern, I'd mix in a more hybrid fashion, using a large format console and computer-based mixing simultaneously. Maybe one day.
JL: What is your mixing system like?
DD: As of right now, I'm mixing solely in the box, using three Universal Audio satellite units and running a total of 20 cores of additional computer processing. My MacBook Pro is the brain of my system. I have a Thunderbolt hub, USB 3 hub, and HDMI cable that all my gear is permanently connected to. When I'm finished working, I can just unplug three cables and I'm good to go. I love using Universal Audio plugins on my mixes, their quality is truly unmatched when it comes to analogue modeling. I also use FabFilter, Soundtoys, iZotope, and Waves plugins quite a bit as well. NS-10's are my go to speakers. I have a pair of ProAc Studio 100's and some tiny Fostex speakers for additional monitoring. I've been using AIAIAI headphones to reference mixes or when I really need to dial in something that effects the stereo field.
JL: What are some of the characteristics that you need to succeed in your field?
DD: You really have to enjoy learning constantly. The technology involved in music making is constantly changing and evolving. Just staying up on what's relevant is a demanding task in itself. I'd also recommend learning how to become thick skinned, not letting anyone walk over you. The recording studio business is a customer-service based industry. Being able to accommodate to your clients' needs is one of the most important traits to have in order to succeed in the studio.
JL: What are some of the challenges that you've faced and how have you overcome them?
DD: Financial budgeting was one of the most difficult tasks when coming up in the game. Transitioning from the runner/assistant engineer phase to full-time engineer was a difficult jump. When you become a full-fledged engineer, you then become wholly responsible for all of your own bookings and billing, an independent contractor. The billing process at most record labels can take anywhere from 1 to 4 months to get the payment processed. That's from the date you turn the invoice in, which is after the work is already complete. So going from a weekly paycheck, cut by a recording studio, to having to bill multiple accounts, then wait on payments, all while maintaining a comfortable account balance wasn't an easy adjustment to get used to.
JL: You've worked with a lot of celebrities, what have been some of your favorite projects?
DD: All the work I've done with Wiz has been very impactful to my career. I look back on all the music we've made with a great deal of pride. After working so many hours in the studio, it seems some of the sessions have bled together into a smoky warm cloud of harmonious memories. I wouldn't say any one project holds more weight in my heart than another. I'd measure the events more so in the aspect of recording sessions. One 12-hour day in the studio typically constitutes for a "session." A lot can happen in 12 hours. There have been some single day sessions that have had larger impacts on my career than compared to the work I've done on an entire project.
JL: Favorite digital audio workstation?
DD: My go-to DAW for recording and mixing is Pro Tools. When I'm producing a song from scratch I prefer to start with Ableton or Maschine. The final product though, will always be brought into Pro Tools.
JL: Do you have any upcoming projects?
DD: Currently, I'm mixing two albums for Berner. His next solo album is named Packs and the third Prohibition project with B Real from Cypress Hill. We've finished recording both projects and I'm in the mixing stages now. I'll be mastering these projects as well. Also, I'm in the final mixing stages of the debut album from an artist I'm developing by the name of Madeline. She has a single out now, as well as a video named Anchor. We shot an additional three videos for her project, so there will be plenty of new stuff to check out soon.