Dig Inn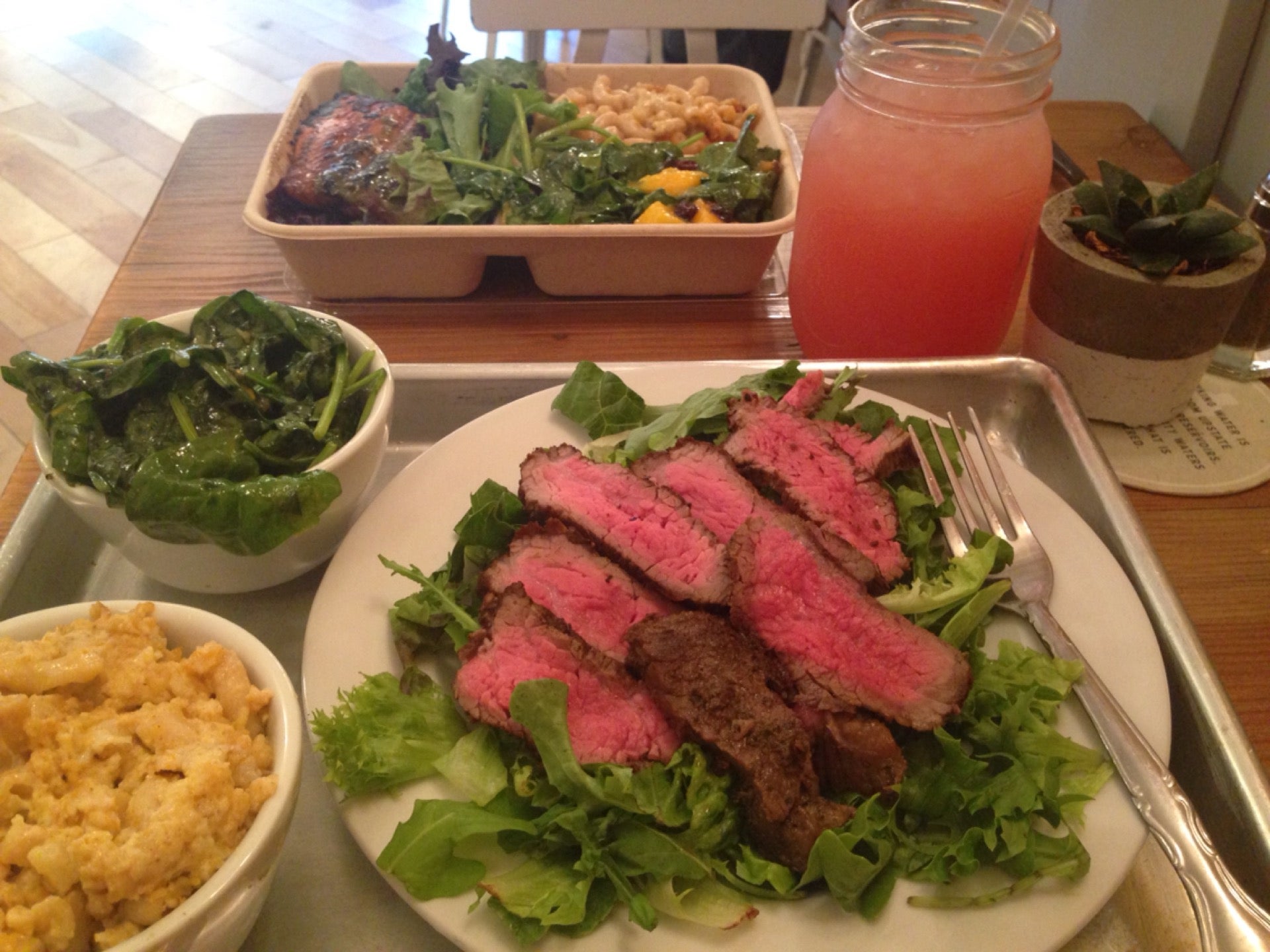 Map: Surroundings & Nearby
Around the Web
main story Chefs on the Move DANIEL ANGERER is now the executive chef for five Dig Inn takeout cafes
Foursquare Tips
Steak, spinach mango salad, mac and cheese

Fast Healthy food for a great price.

This is the food that makes you feel good. Love the chicken, meatball & tofu plates. Add two sides of vegy, and it's a healthy meal.

Apparently got larger portions for dinner than the lunch rush for the same price. Maybe to minimize food waste at the end of the day? Steak was tender, chicken was juicy, all the sides were on point!

Great space

Great steak and Brussels sprouts

I think it's healthy, but it taste good.

You basically assemble a meal by choosing a starch, veggie sides, and a protein (or another side). Great value for money, healthy, and quick.

Market veggies, quinoa and the sauces! Fast fresh at its best!

get the mint ginger lemonade, very refreshing on a hot summer day.

I love the food at Dig Inn and the staff were super friendly. The mac & cheese is outstanding'

Everything here is good, the key is adding their pesto sauce (get extra at the register)

The kale with dates and granola was the star of my bowl. Cute place with real food. Love it.

Everything is delicious and healthy for you, can't go wrong

well balanced meal: get a bowl and have brown rice, a nice protein (I like the salmon and grilled chicken thighs) and yummy seasonal veggies. Line can be long at lunch time!

Second price increase in less than six months...

Great group catering option

Better than their midtown east location. Decent amount of seating and larger offering. Quickly healthy meal.

Wholesome, well prepared veggies of every kind. Can't go wrong with the meatballs or chicken! Cauliflower and Brussels (any way) are my favs

Get free meals with the app. Spend$99 and receive a bonus of$9 and better yet dig inn sends the occasional $ gift if you use their app.