Dark Chocolate Cranberry Bundt Cake
November 22, 2016
Dark Chocolate Cranberry Bundt Cake
This Dark Chocolate Cranberry Bundt Cake is the perfect combination of rich chocolate and tart juicy cranberries in a tender, buttery cake. Perfect for the season of entertaining!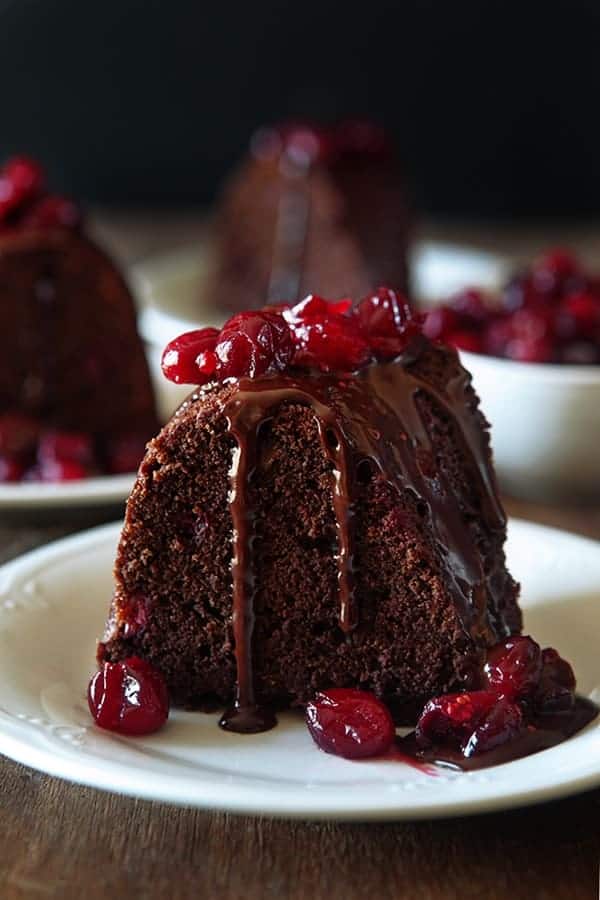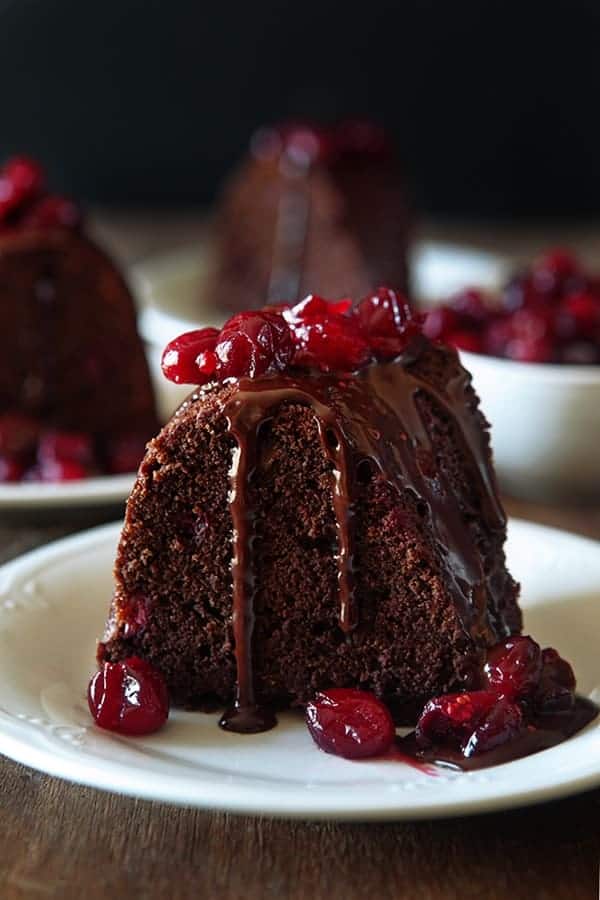 There are a lot of things I love about this time of year. I look forward to the cooler weather, fires in the wood stove, and pulling out all of our hats and scarves. But the thing I look forward to most this time of year is everything Cranberry. No joke. I have a serious crush on all things cranberry!
As soon as the fresh cranberries start showing up at the store in the fall, I stock up like a crazy lady. I fill the freezer with bags of them to last me for months! It may seem excessive, but one way or another, every last cranberry gets eaten. We take cranberry season very seriously at our house!
The post Dark Chocolate Cranberry Bundt Cake appeared first on My Baking Addiction.