Croke Park Hotel: Enjoying Ireland's National Stadium and Dublin's Downtown in One Stay
March 10, 2017
Croke Park Hotel: Enjoying Ireland's National Stadium and Dublin's Downtown in One Stay
Sometimes titles tell all and that's the case with the contemporary Croke Park Hotel, located immediately across from Ireland's pre-eminent sports stadium close to the center of Dublin.
So near is the 4-star property to the stadium that my bedroom window looked directly across to the towering stands a mere 50 meters away, and I could enjoy the buzz of match-day excitement both outside and around the lobby, bar and restaurants as fans gathered for the big game.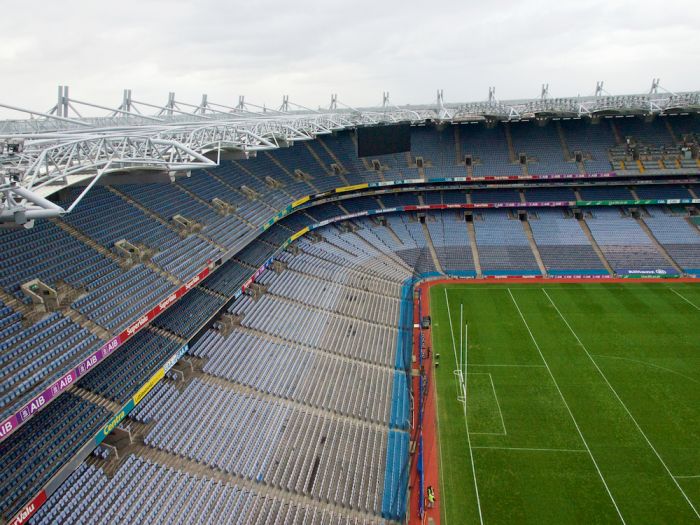 Photo Credit: Columbia Hillen

As luck would have it, our stay coincided with a double-header, the first featuring all-Ireland champions, Tipperary, in the Irish national game of hurling played with long, curved flat sticks made from ash wood and a ball the size and texture of a baseball. And the second match featuring All-Ireland champions, Dublin, playing in the other native national game, Irish football, where the ball is caught by players and carried on the run.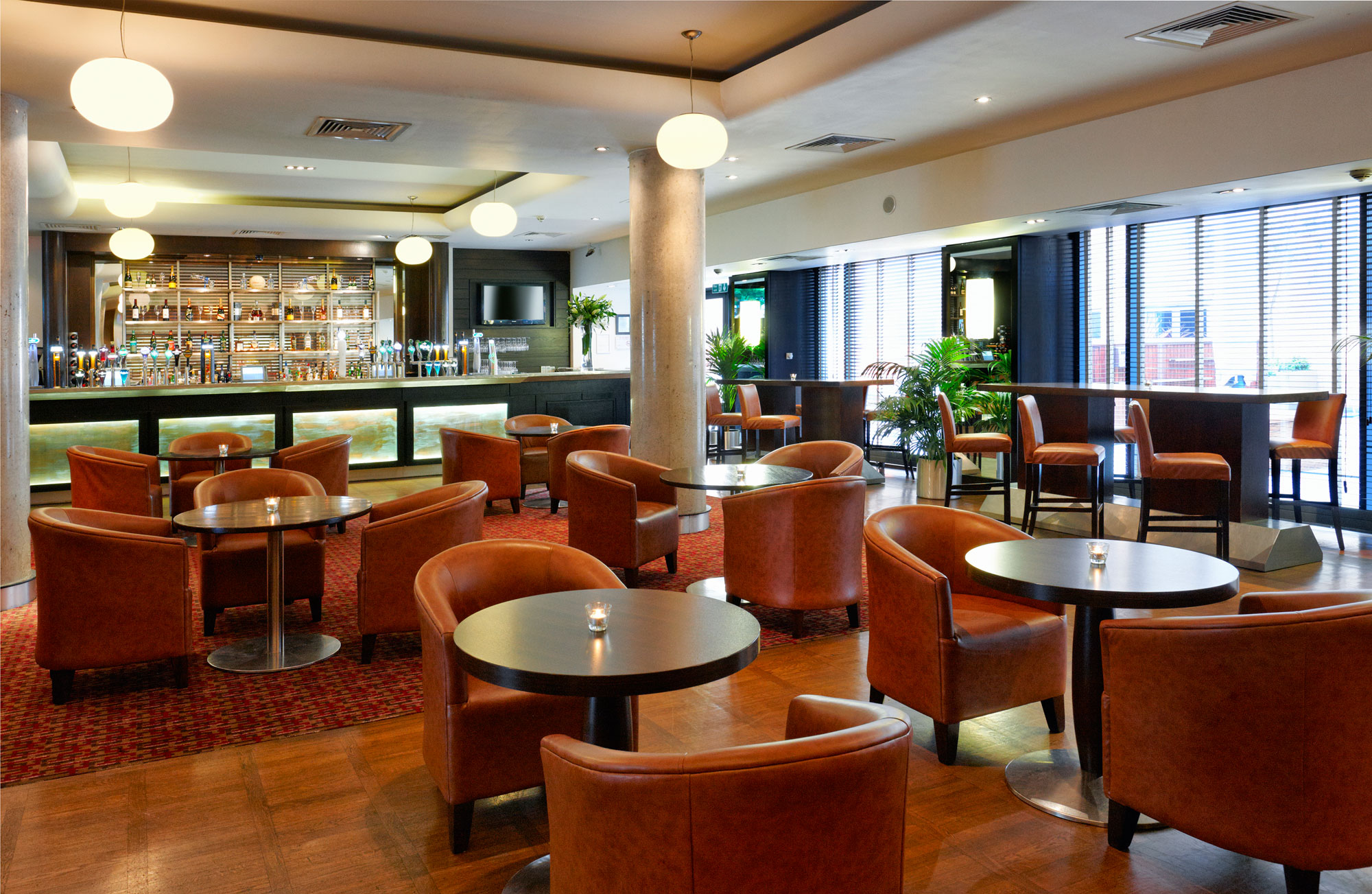 Photo Credit: Croke Park Hotel

The Croke Park Hotel has undergone renovations which have created added comfort and style. They include a spacious lobby with marble-like floor and vibrant crimson carpeting, a ground-floor gym and a restaurant and bar aptly named The Sideline Bar and Bistro, discreetly located around the corner from the reception desk and featuring an open terrace. For armchair sports fans, the bar's television screen couldn't be much bigger, almost filling an entire wall. Two smaller televisions are located behind the bar itself. Color and black and white photographs of sports teams and their star players and dramatic action scenes from previous games decorate the walls and seating is plush sofas and leather armchairs.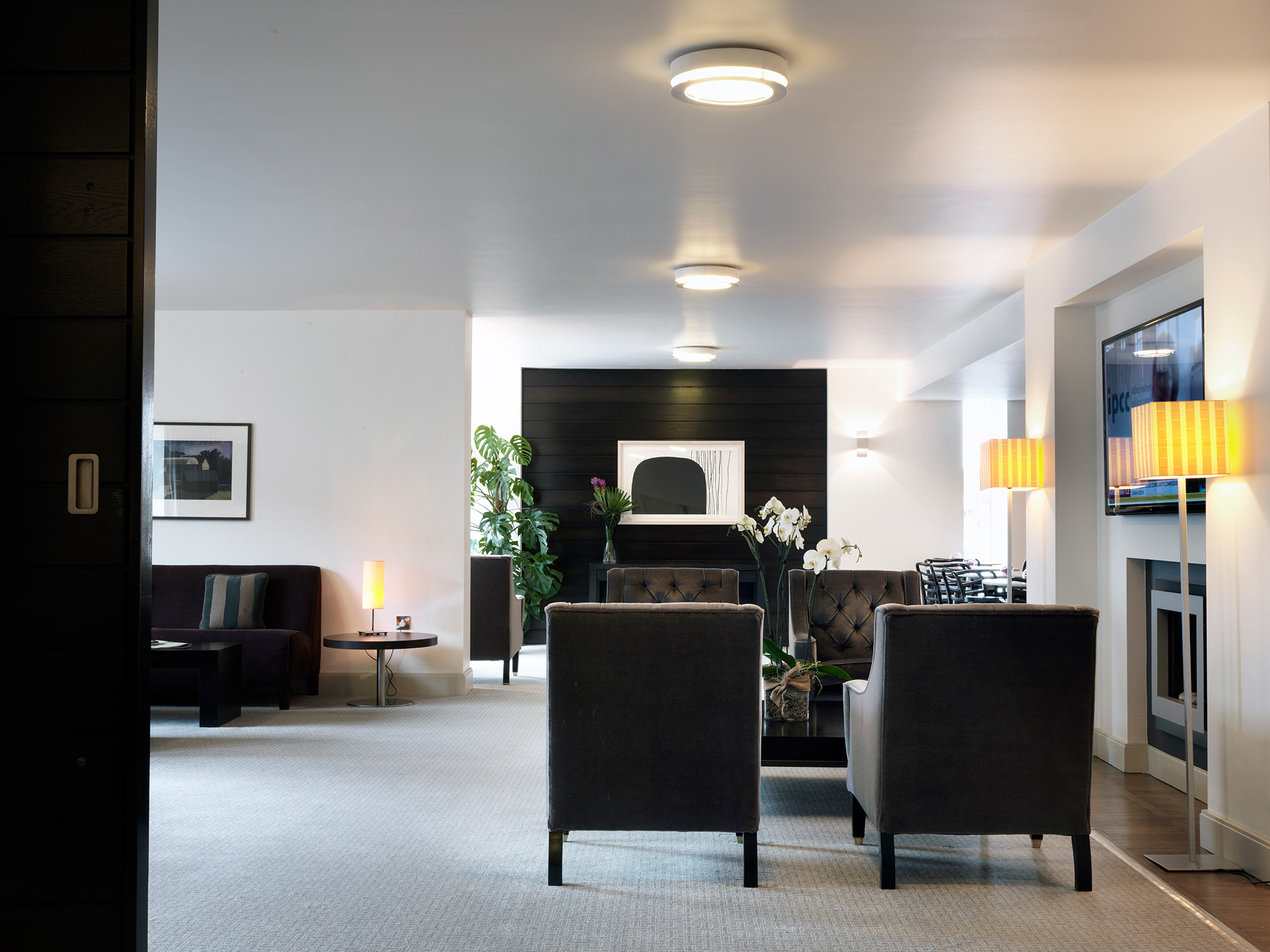 Photo Credit: Croke Park Hotel

For non-sports fans, a cozy 'library' area in a corner of the lobby features book-lined shelves, a rack of glossy magazines and newspapers, a large round glass-topped table, a charming little fireplace and three tan-colored armchairs for relaxation. Scented candles by Rathbornes, (hand poured in Dublin and claimed to be world's oldest candle company) are placed inside metallic boxes throughout the lobby area and exude a wonderful fragrance of lily, honeysuckle and jasmine. Underground car parking including two eCar chargers is complimentary for guests. The hotel is a member of the Doyle Collection which includes The Kensington, Marylebone and Bloomsbury in London, The River Lee in Cork, The Dupont Circle in Washington D.C., The Westbury in Dublin and The Bristol in Bristol Harbourside.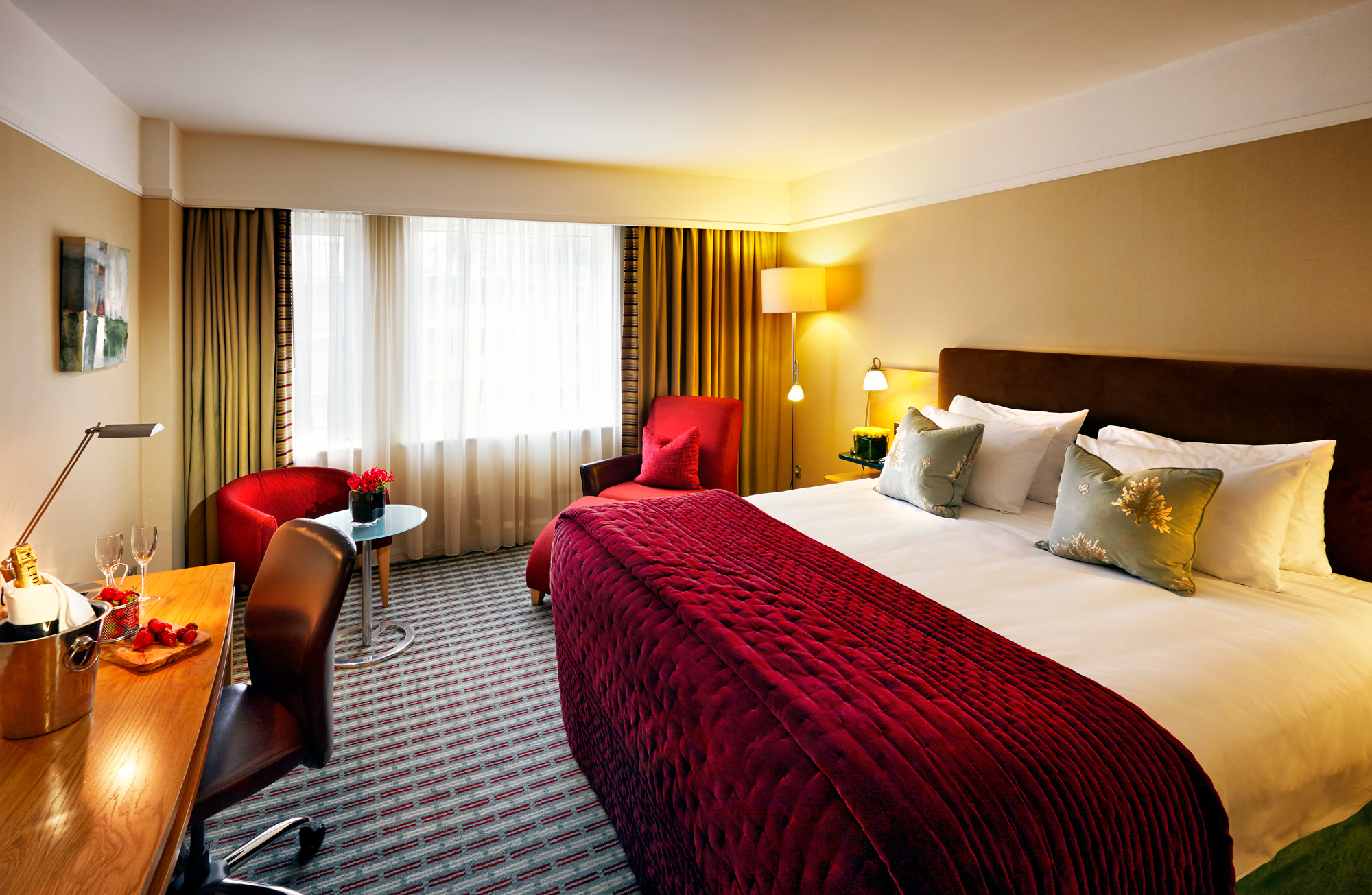 Photo Credit: Croke Park Hotel

Our room, 402, though straight across from the elevator, was quiet and snug, with separate bath and shower, a wall T.V. and an ample size work desk. A reclining armchair in one corner made for relaxed reading and views of the stadium as game time neared. Toiletries were courtesy of The White Company.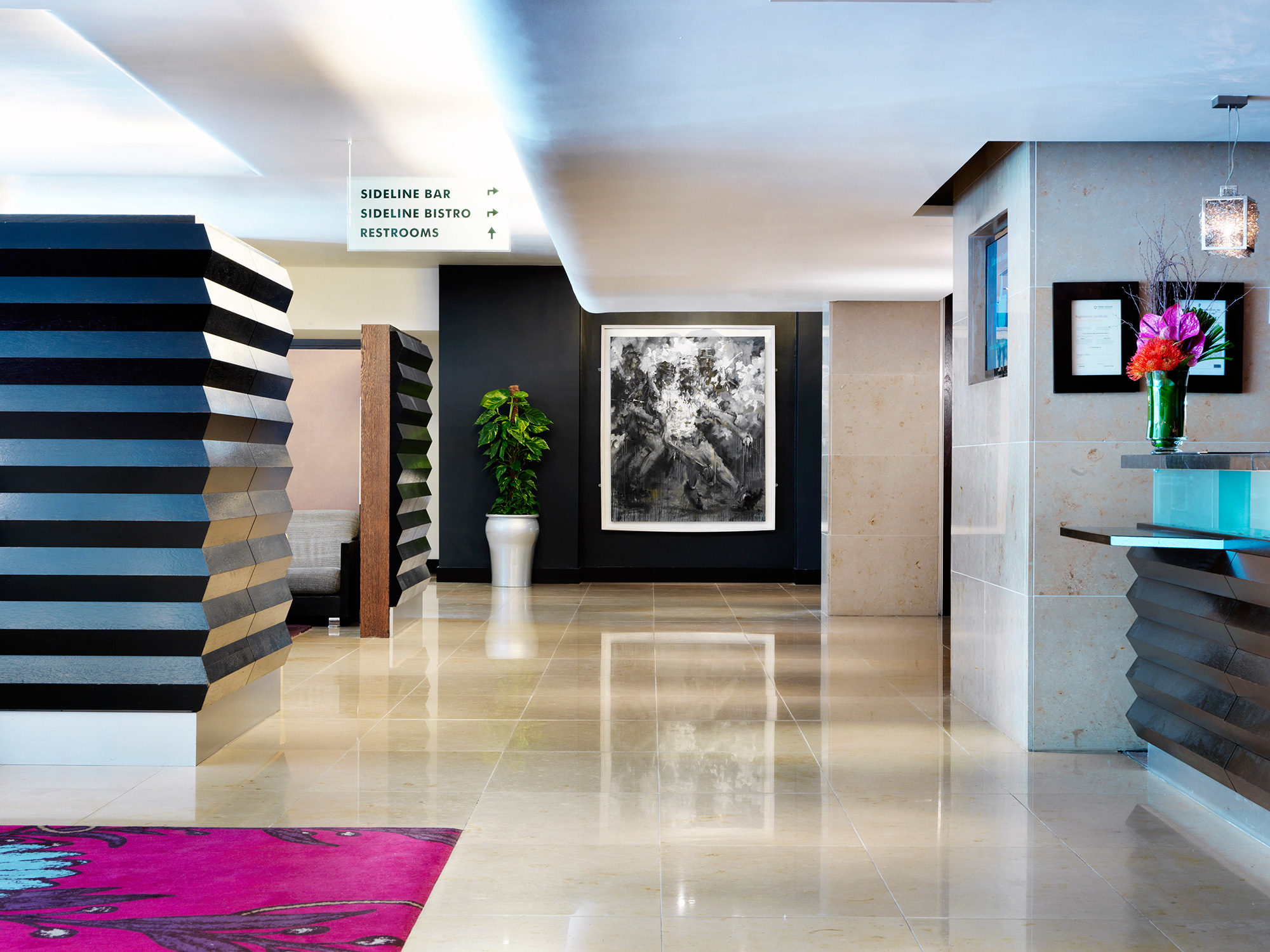 Photo Credit: Croke Park Hotel

Being on the executive floor we also had free access to the nearby lounge fifty meters along the corridor, featuring soft seating, a large-screen T.V., refrigerated natural juices, assorted fresh fruit, biscuits and a large coffee machine for espressos, lattes and cappuccinos. 
In terms of business services, the hotel also offers three meeting rooms with 530 square feet of space. The Clonliffe, The Fitzroy and The Russell Room are all equipped with audio-visual technology.
Photo Credit: Croke Park Hotel

While catering particularly for sports fans attending games at the national stadium, and other events such as concerts, or visiting the comprehensive sports museum and skyline walk with panoramic views over the city, The Croke Park Hotel is also located conveniently close to downtown Dublin, buzzing with bars and entertainment.