Crock Pot Cheesy Chicken and Potatoes
October 20, 2016
Crock Pot Cheesy Chicken and Potatoes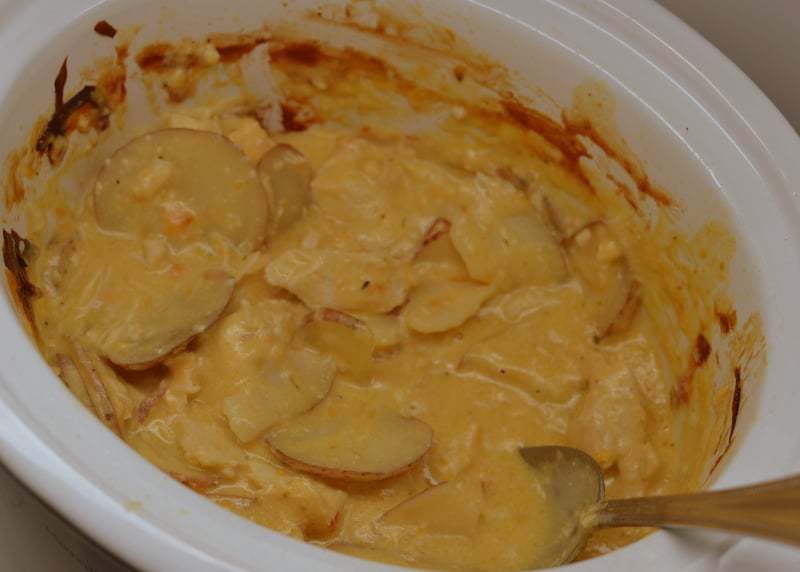 This Crock Pot Cheesy Chicken and Potatoes could not be any easier or more delicious.  I love my crock pot. I can load the ingredients, turn it on and go about my business.  It is always nice to have dinner already prepared.  Do you know the history of the crock pot? The first crock pot was named the Naxon Beanery and was created by Irving Naxon.  Naxon was inspired by his mother.  She had told him stories of a bean based soup she used to make in her village bakery in Lithuania.  Naxon later sold his design to Rival Manufacturing who re branded it as the Crock Pot.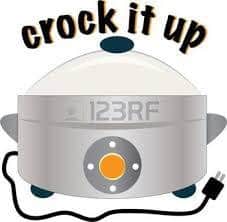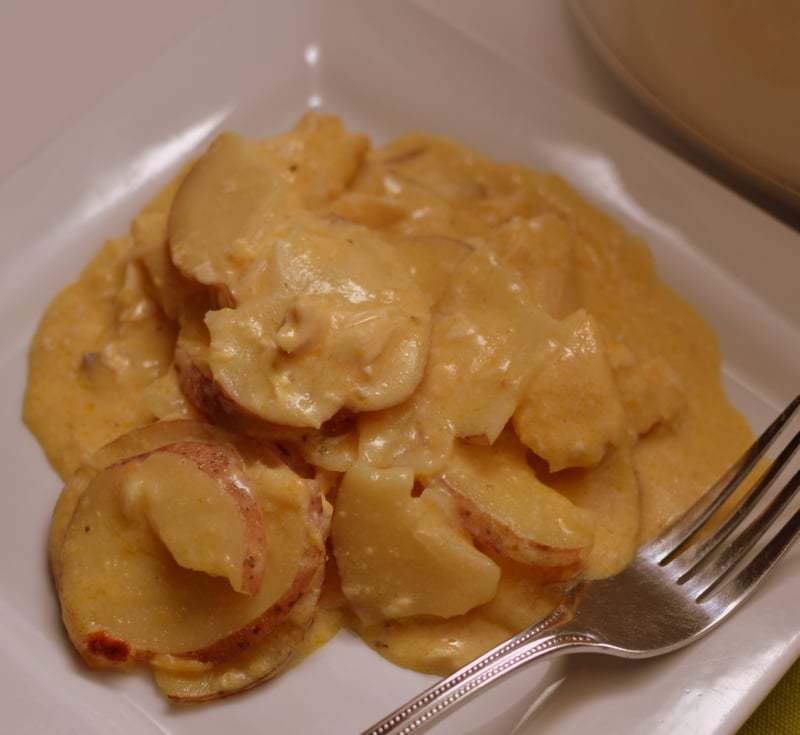 Look at those cheesy potatoes and tender cooked chicken.  This creamy dreamy recipe combines chicken, potatoes, cheddar and the perfect blend of spices.  It is a set it and go recipe so there is not a lot of prep work involved at all.  It is a kid friendly recipe so this works perfect for busy families.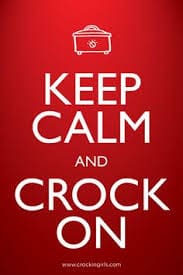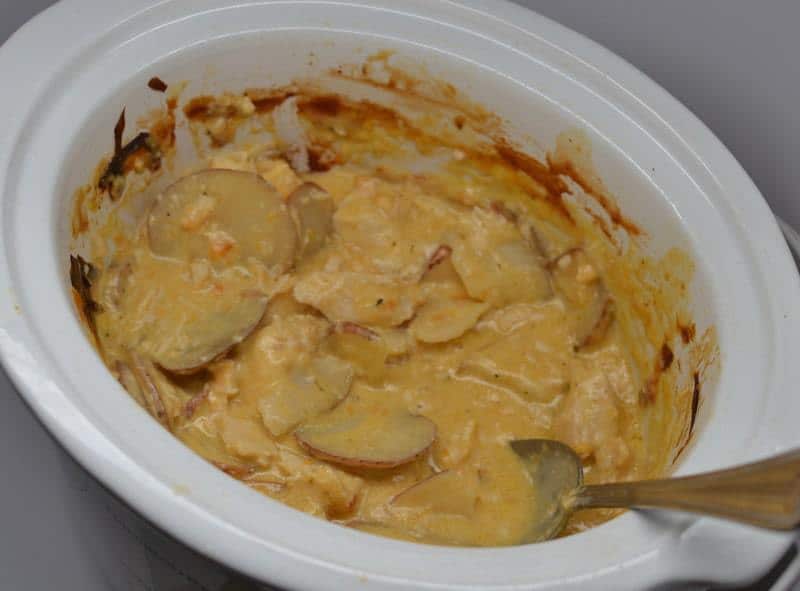 Next time I make Crock Pot Cheesy Chicken and Potatoes I think I am going to add onions and pimentos for just a bit of a twist!!!  I hope you enjoy this recipe as much as we do.  Happy cooking my food loving friends!!
Crock Pot Cheesy Chicken and Potatoes
Ingredients
1 can cream of chicken soup (10.75 ounce)
1/2 cup sour cream
1 teaspoon oregano
1 teaspoon Cajun seasoning
1/4 teaspoon salt
1/4 teaspoon ground pepper
3 large red potatoes ( approximately 1 1/4 lbs) thinly sliced in rounds
1 1/4 lbs uncooked chicken breast cut into bite size pieces
2 cups cheddar shredded
1 cup Mexican melting cheese shredded
Instructions
Place chicken soup, sour cream, oregano, Cajun seasoning, salt and pepper in crock pot. Stir to combine. On top of the soup mixture layer potatoes, chicken and cheese.
Cook on high for 4-6 hours.
Notes
Adjust the Cajun seasoning according to taste. One teaspoon is mild.
Schema/Recipe SEO Data Markup by Yummly Rich Recipes0.1http://www.smalltownwoman.com/crock-pot-cheesy-chicken-and-potatoes/wk_bootstrap();
Other crock pot recipes you will love!!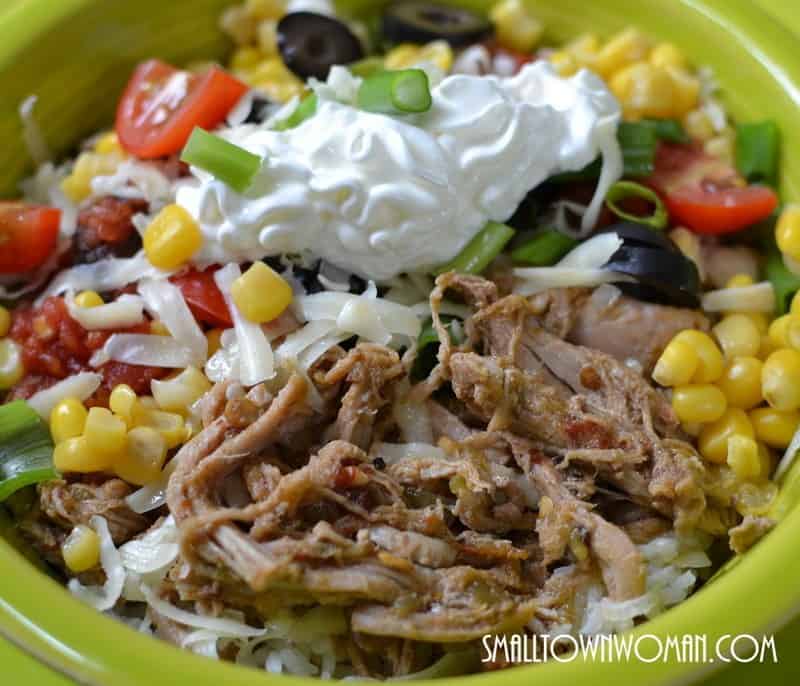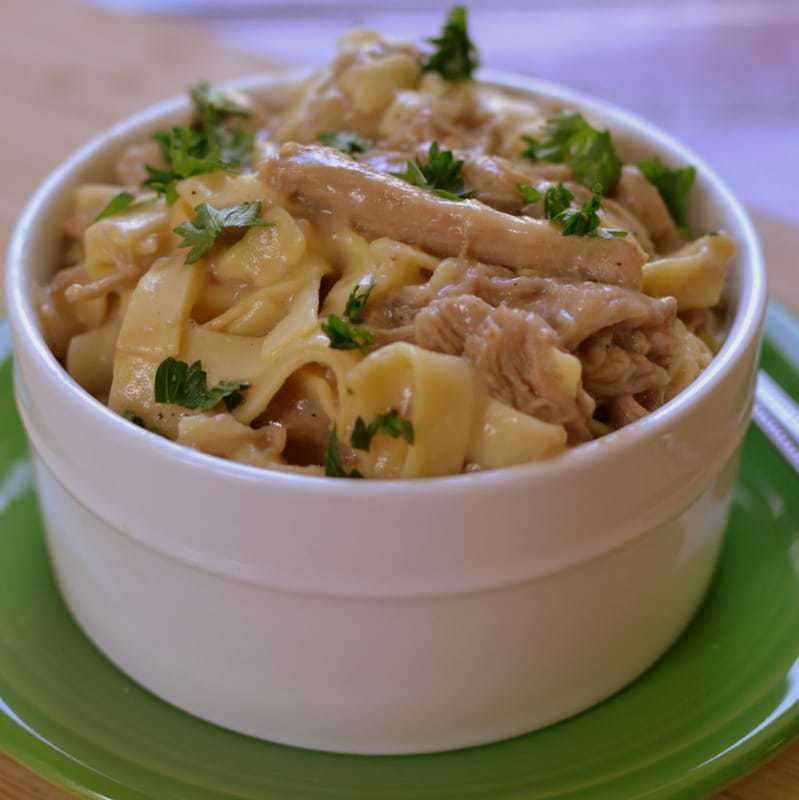 Crock Pot Pork and Noodles
The post Crock Pot Cheesy Chicken and Potatoes appeared first on Small Town Woman.