Cooking in Italy – Barley Soup from Sudtirol
November 29, 2015
Cooking in Italy – Barley Soup from Sudtirol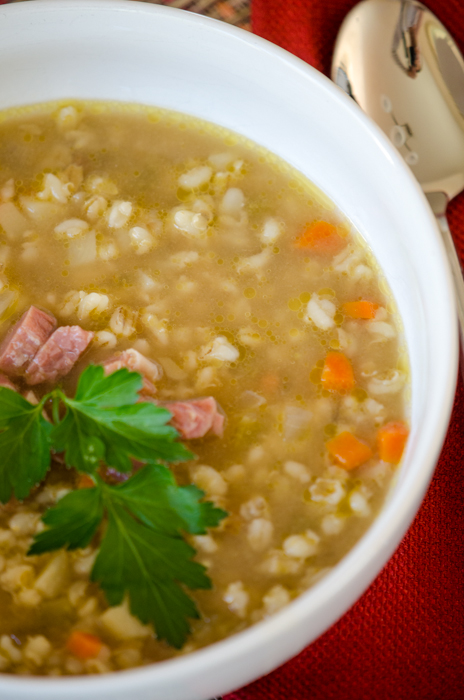 Another regional recipe from our favorite chef from Sudtirol, Michael Seehauser. Michael has worked with several of our groups during our hiking tours and cycling excursions in Trentino-Alto Adige, and we're including a class with him next season on our Dolomites hiking tour. An active outdoors man, he has cooked in kitchens and campfires around the world, but loves the cuisine – and amazing landscape – of his home region best. I enjoy collaborating with him, as his recipes are both authentic and approachable. This soup is a perfect warm comfort dish to finish off a great day of skiing or hiking.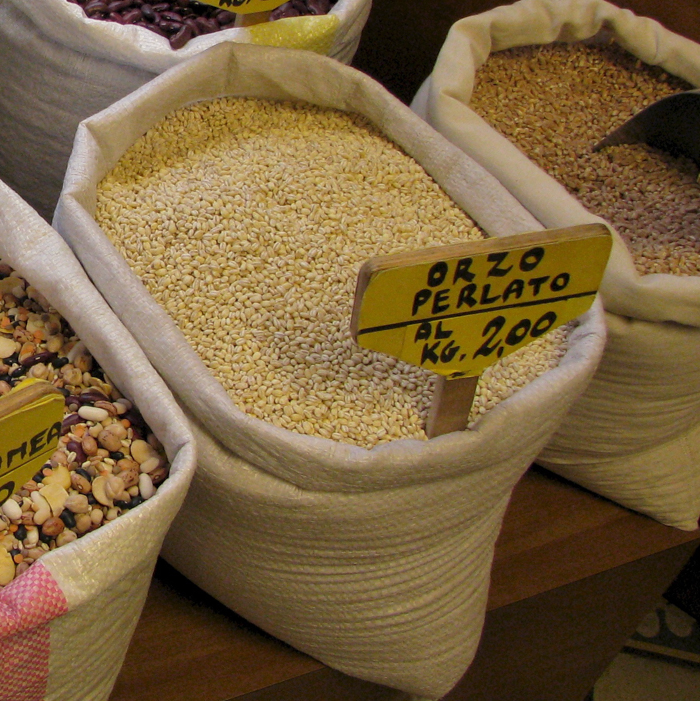 In the US, we are familiar with a pasta called orzo. The size and shape of orzo pasta is similar to an unprocessed grain of barley, which is what orzo means in Italian. In Italy, however, this pasta isn't as common as in the US, and I rarely see it in dishes besides a soup. When there, and 'orzo' appears on the menu, it is referring to the grain, barley.
Barley has been cultivated in Italy since ancient times, it is one of the first grains consumed in its wild form. Roman legionnaires would march off to battle with a bag of barley, which they would later boil in their helmets, making a hearty porridge. Its' reputation for sustaining fighting forces was widespread; according to Pliny, barley was the special food of gladiators, who were also known as hordearii, or 'barley eaters'.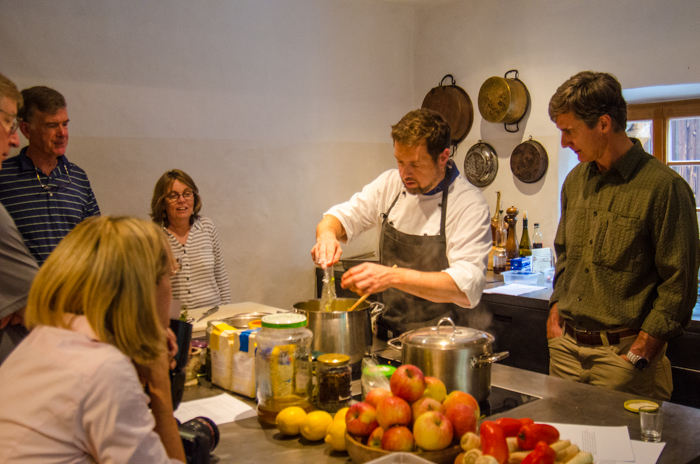 Over the centuries, barley was replaced by more easily cultivated crops such as maize, or corn, and is no longer a commonly found grain in southern areas. However, as we move north and east into Trentino-Alto Adige and Friuli-Venezia Giulia, we see more barley being cultivated and consumed as it is particularly well-suited for cultivation at high altitudes and colder climates.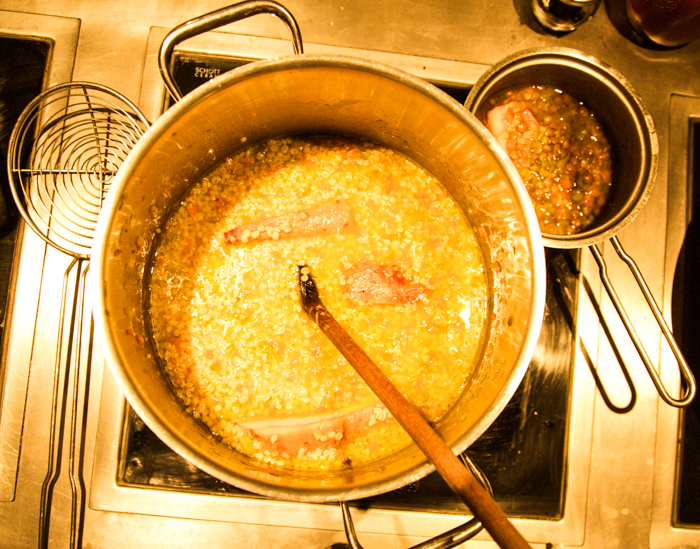 Photo credit: Suzanne King
Chef Michael flavored this soup with a large hunk of wonderful speck from Trentino-Alto Adige. It is common to find speck sold as a single large piece in Italy, but not so here. Just ask at the deli counter – they may give you a questioning look, but it is easily done with a large knife. If speck is not available, use prosciutto, pancetta, ham, bacon, canadian bacon. If you can only find bacon strips, or slices of pancetta, don't abandon the recipe! These thin slices will be difficult to remove and cut up after they are cooked in the soup, so cut up before and add these to the pot with the vegetables and saute. You would not need as much olive oil.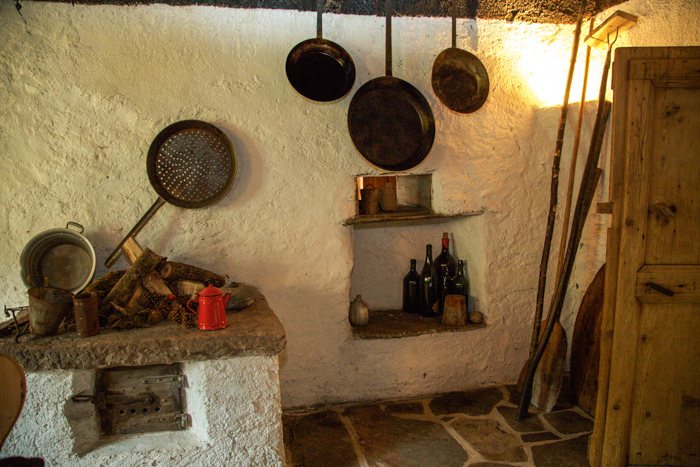 Speck smoking room at our rifugio: Photo credit: Suzanne King
Gluten-free option: We had one guest on the tour who was gluten-free – we replaced the barley with 1/2 cup or so of lentils for a gluten-free variation.
Enjoy with a glass of Gewurztraminer, the 'spicy' grape from nearby Tramin.
Zuppa d'Orzo
Ingredients for 4 people
extra virgin olive oil
1/2 carrot, cut into 1/4 inch dice
1 stalk of celery, cut into 1/4 inch dice
3 minced shallots
1/4 cup white wine
4 ounces speck, in one large piece
4 ounces pearled barley
6 cups beef broth
olive oil, salt, freshly ground black pepper
Heat the olive oil in a large pot over medium-high heat. Add the carrot, celery and shallots and saute until translucent, about 5 minutes. Season with salt and pepper. Pour over the white wine, and cook until liquid is almost gone. Add the speck, barley and broth and simmer for about 1 hour
When the meat is cooked remove from the soup and cut into cubes and mix with the barley soup.Taste and adjust seasoning. Serve with finely chopped chives or parsley.